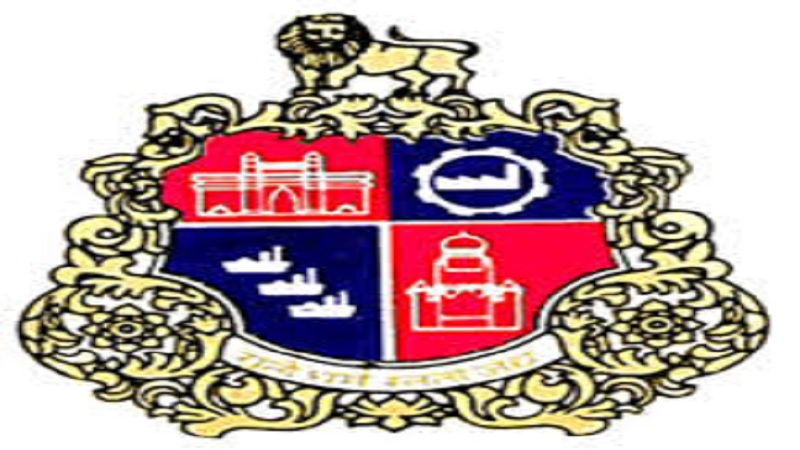 Image Courtesy:portal.mcgm.gov.in
On April 20, as the country welcomes the first phase of lockdown relaxation, Maharashtra took its first tentative steps to resume economic activity in a staggered manner across the state. The revival plan has been laid down in a series of notices issued by various government departments.
One such circular was issued by the office of the Chief Engineer Development Plan. It lays down revised guidelines for permission of construction activity in the area that falls under the purview of the Municipal Corporation of Greater Mumbai. Permissions have been granted for:
1. All urgent pre-monsoon related works
2. Construction of works in construction projects, within limits of municipal corporations and municipalities, where workers are available on site and no workers are required to be brought in from outside (in situ construction). However, in MCGM and in PMC with the permission of Municipal Commissioner.
When it comes to pre-monsoon related urgent work in all areas except containment zones, the following guidelines apply:
For all precautionary works which are required to be carried out before monsoon for all structures (constructed or under construction), construction of retaining walls, or work of shore piling etc. to protect against landslides, waterproofing of terraces and such exposed areas, completion of basements and other subsoil works, shall be permitted to commence, provided such works had commenced prior to March 14, 2020, and were required to be left as it is, due to commencement of lockdown.
The circular states, "For aforesaid work, transport of all goods is allowed under clause 12 of the revised guidelines issued by Government Supervisory staff, machine operators shall also be permitted be (sic) travel and attend the site, from their place of residence every day. They will however not (be) allowed to use public transport for the purpose. Workers shall also be permitted to be brought to site from their place of residence, provided proper arrangement for their staying at site is made and they are not required to travel to place of work on everyday basis."
The above restrictions on using public transport for travel are rather curious given how few people own vehicles. The onus has therefore been placed squarely on the construction companies to arrange transportation, which if they are unwilling or unable to arrange renders workers jobless. Also, the insistence of making stay arrangements for workers at the site instead of extending them the same courtesy of to-and-fro travel as given to supervisory staff and machine operators, appears to have an anti-poor bias.
While it is true that many construction workers lead a nomadic lifestyle pitching tents and living in makeshift shanties near construction sites before moving on their next projects, many other migrant labourers live in slums in rented accommodation with their families. They depend on daily transport to and from the construction site and this is usually arranged for by various labour contractors who pick up labourers daily from specific spots where they gather every day. This issue has been completely ignored in the circular.
It also appears to restrict the movement of women construction workers unless they agree to leave their original places of residence and agree to move to the construction site with children in tow. Construction is one of the many industries where female workers engage in hard physical labour alongside their male counterparts.
Also, while both father and mothers should be equally responsible for caring for their offspring, traditionally mothers have been the primary caregivers of children. Small babies and toddlers are a common site at all construction sites, often found hanging from makeshift cradles even as their mother carry bricks on their heads.
The new guidelines appear to have completely overlooked this important matter, given how children have lower immunity and are therefore more susceptible to infections. Or perhaps it just wants the men to report to work while their wives stay at home caring for the children?
In case of all other construction work i.e unrelated to urgent pre-monsoon construction, similar guidelines apply except no workers will be permitted to be brought from outside. This is also slightly problematic given how many migrant workers had already left for their home villages in panic after the lockdown was announced, and while they were either left stranded in different places or forced to return, not all may have made it back to their construction sites and would therefore lose out on work opportunities.
The circular also lists the following mandatory requirements at the construction sites:
1. Thermal scanning of everyone entering the site any time of day should be done. If anyone has reading more than predefined value, then he should not be allowed to enter the site.
2. Congestion at any location, specially at entry and exit place should be avoided. Suitable arrangement shall be made, for maintaining segregating distance between workers.
3. All workers should wash their hand at the point of entry, before entering the place of work, before eating. Suitable arrangement for the same should be made at the site.
4. All workers must cover their mouth and nose with cloth or a mask.
5. All Common area such as Labour camp, canteens, toilets, entry/exit gate, should be cleaned on daily basis, and disinfectant should be sprayed twice a week.
6. A doctor should visit the site at least twice a week and examine each worker and render medical assistance if required.
7. No one shake hands with anyone.
8. Separate arrangement for sick worker (isolation) should be kept ready.
Even in all of the above the administration's myopia regarding children of construction workers, and by extension primarily the concerns of their mothers, is glaring. There is no requirement for the visiting doctor to render services to the children. There are also no guidelines about day care facilities for these children or how social distancing would be enforced among toddlers and crawling babies even if the construction company took the initiative to organise a creche facility.
The entire circular may be read here:
Related:
New guidelines by MHA allow agri and fisheries after April 20, encourage online teaching
MHA exempts MFP and NTFP from lockdown