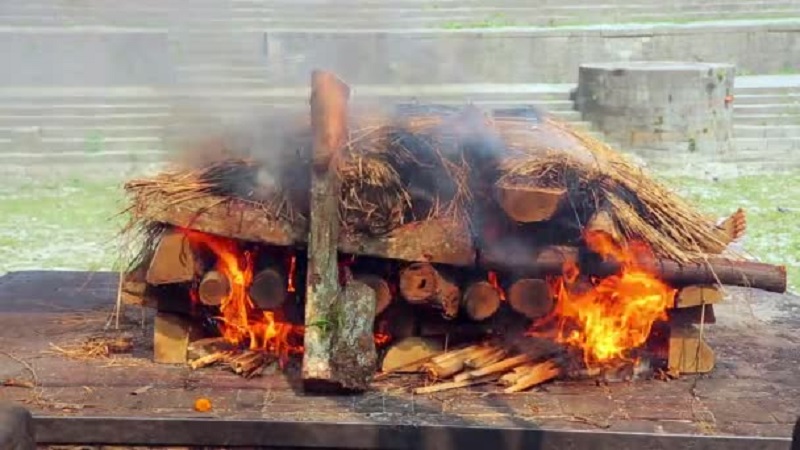 Image Courtesy:depositphotos.com
On December 4, a Division Bench of Justices Jaswant Singh and Sant Parkash took note of the five cremation grounds that have been earmarked for different communities in Panjokhara village situated in the Ambala District.
Mr. Ranjit Saini represented the petitioners in Jaswant Singh and others vs State of Haryana and others (CWP No. 20810 of 2020).
The Bench has sought response from the Deputy Commissioner, Ambala with regard to such divisions of the society and the common authority, "who shall administer all the said cremation grounds so as to remove the apprehension of the petitioners that they would not be permitted to avail the benefit of the existing cremation grounds for cremation of members of their communities."
Further, the High Court directed the Deputy Advocate General (Haryana), Shruti Jain Goyal to do the needful.
Background
This matter of five different cremation grounds belonging to different castes was brought to the High Court's notice after one Jaswant Kumar and seven other villagers claimed that Brahmins, Sikhs and Backward Classes had separate cremation grounds in the area, as per a report of The Tribune.
The petitioners and other members of the community claimed before the High Court that they were left without the right to perform the last rites of departed souls as all five cremation grounds in the village were community wise.
They sought the quashing of an order passed by the Deputy Commissioner dated September 11, 2020 wherein the application of the petitioners was rejected in complete violation of the principles of natural justice, based on the presumption that there was no cremation ground as mentioned in their complaint. The petitioners added that the same stood 'illegally demolished' with the help of earth movers.
During the December 4 hearing, the petitioners prayed for a direction to the State officials to restore the cremation ground belonging to them and other residents of the Backward Classes.
The matter has now been listed for hearing on January 13, 2021.
The order may be read here:
Nat woman denied cremation at 'upper' caste funeral ground in UP
Christians not being allowed burials, forced to cremate in Mumbai?