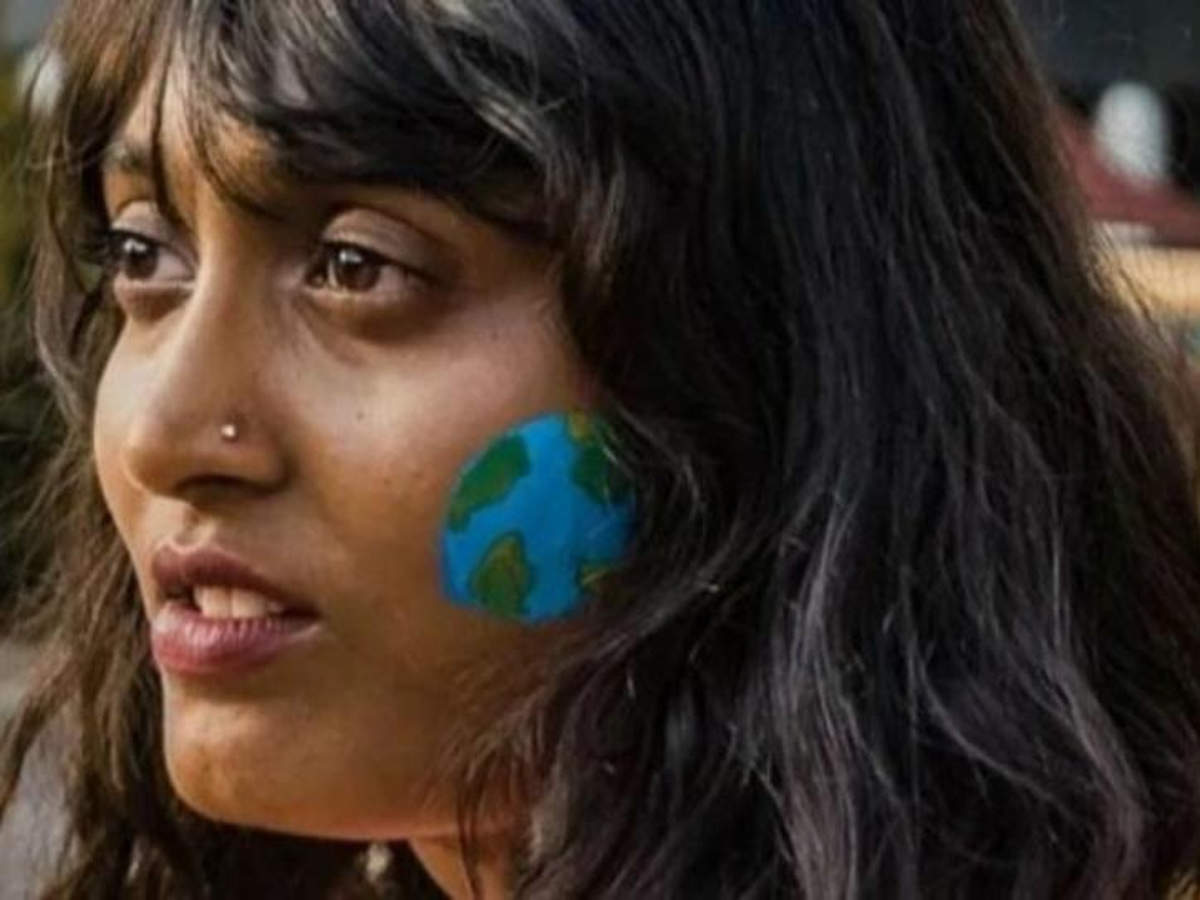 Right Wing (RW) trolls are working overtime to find a communal angle, however obtuse, that they can use to further vilify the ongoing farmers' protest. After Khalistani, Pakistani, Urban Naxal slurs that RW training has found essential to use, they are now looking for Christian angle they can use. Their ready victim is environmental activist Disha Ravi.
According to the RW troll army, her real name is Disha Ravi 'Joseph', and she is a Christian. She is not. But facts never matter to trolls do they. Therefore one of the top trends on social media remains 'Disha Ravi Joseph'. According to NewsMinute, that fact checked the troll's false claims, a number of imposter Twitter accounts have also come up claiming to be connected to the alleged 'Christian' avataar, they 'accuse' Disha of now. As expected this theory has been debunked already.
Disha Ravi, the 22-year-old climate activist now under arrest and has been accused of editing a 'toolkit' the term being used a Google open source document on the farmers' protest. Her family and friends told NM that Disha is a Hindu, and not a Christian as claimed by a flood of tweets. Her full name is Disha Annappa Ravi. According to the report, lawyer Prasanna R, who is a friend of Disha's family, said, "Her mother's name is Manjula Nanjaiah, father is Ravi. They are from Tiptur in Tumkur district of Karnataka." He added that, "Disha's religious identity does not matter here. How is it relevant if she is Christian or Hindu? She is a nature lover and had friends from all over. She has not followed any religion though she was brought up in a Lingayat household. It is unfortunate that we have to debunk this cooked up religious identity that is being used to spread hatred further."
Another of Disha's friends told TNM, "I can't believe this is a conversation that needs to happen. It should not matter if someone belongs to a particular religion or caste. She is an Indian who believes in all of us coming together for the greater good and progress of this nation and us as humanity."
According to Disha's family claims being made on Kannada media that she allegedly received foreign funds for her volunteer work, are false. One of Disha's friends, who regularly works with her in conducting cleanup drives and tree-planting drives in Bengaluru, told TNM that they as volunteers manage their own expenses, "We manage Splitwise accounts and even share the costs of buying material like chart paper and colour."
But that false claim is just second to the 'allegation' that she is a Christian, for the communal right wing trolls, being Christian or Muslim in India, is a crime in itself. Tweets were shared by RW 'influencers' such as lawyer Prashant Patel Umrao, who has previously been called out for sharing communally-charged fake news, tweeted. He tweeted that "Disha Ravi Joseph is a Syrian Christian from Kerala. Members of this community are always at the forefront of Breaking India movements!" According to fact checker Boomlive he later deleted the tweet, but here is an archive link:
Actor Gajendra Chauhan, was another one to add his two bits to the fake news.
https://twitter.com/Gajjusay/status/1361899204554055681
Many of the fake tweets have continued to go viral even after fact checks have debunked the claims. Another social media phenomenon that TNM reported was a rise in "multiple imposter Twitter accounts have also emerged claiming to be connected to Disha Ravi. However, people close to Disha confirmed that no one in her family is posting tweets on any Twitter account in her name."
Earlier, trolls who seem to be specialising in misogyny were trending posts falsely stating that Disha Ravi was pregnant. Earlier, reported TNM, the Times Now news channel; had even misreported that Disha is a 'single mother.'
Meanwhile, the Delhi Commission for Women (DCW) has taken suo motu cognisance of the arrest of the Bengaluru-based climate activist Delhi Police. Swati Maliwal, the chairperson of Delhi Commission for Women, has written to the Deputy Commissioner of cyber crime cell, Delhi noting the allegations that Disha was not presented before a local court for transit remand and when she was produced before a court, she did not have a lawyer of her choice present in court. The letter points towards Article 22 (1) of the Constitution that bestows the right to be defended by a legal practitioner of one's choice, upon being arrested. The DCW, through the letter, has demanded a copy of FIR, detailed action taken report (ATR) by February 19.
Related:
Sedition cannot be invoked to quieten the disquiet under pretence of muzzling miscreants: Delhi Court
DCW questions why Disha Ravi was not provided with lawyer of her choice in court
Nikita Jacob's pre arrest bail order reserved, Shantanu Muluk gets transit bail
Toolkit case: Delhi Police issues warrant against activists Nikita Jacob and Shantanu