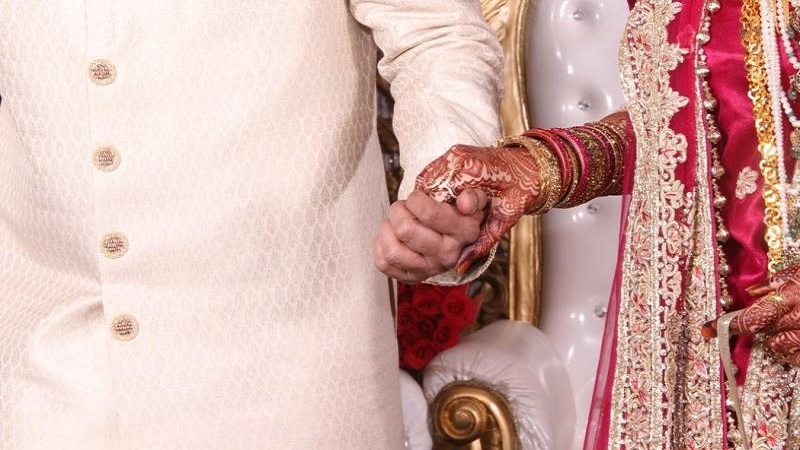 Image Courtesy:thewire.in
Dhanak, an Urdu term for rainbow, is a non-profit organisation mostly comprising interfaith and inter-caste couples that started as a support group in 2004. It organised an online press conference on February 12 to promote a person's choice to love that received some unplanned participants, reported The Wire.
The online conference was interrupted twice by some people who disrupted the event, warning them of police action and also used slurs against Muslim men. The Wire reported that the first disruption was caused by a person who threatened couples from Uttar Pradesh and Madhya Pradesh with legal action. He interrupted and said that he would file 'love jihad' cases against couples from Madhya Pradesh and Uttar Pradesh under the recently passed anti-conversion laws in the respective States.
The second person, identified as Mithula Thakur on Zoom, abused the couples and issued death and rape threats. Dhanak member Asif Eqbal was told, "Shut these katuas (abusive slur used for Muslim men) up. All of you will get implicated (in Love Jihad cases) now. Not one of you will be spared. I have noted down all the participants' names. All of you will go to jail. Do you understand?"
The Wire quoted Asif Eqbal saying, "You can understand the kind of people who are joining and threatening us openly in this forum. But still, we know that we are not doing anything unconstitutional. We can fight this. I cannot say much about it, we are used to such threats. This is a common mentality and sadly, the government has also joined in".
He further said the zoom press conference was planned two days before Valentine's Day because "it was a great time to inform people about the myths surrounding love". He said that the new laws are not necessary because the Special Marriage Act allows couples to enter into wedlock without being governed by any religious law.
Coming out in support of interfaith unions, the President of Dhanak, Sheeba Fehmi told The Wire that, "fringe elements" have been empowered to such an extent that they have the audacity to disrupt a press conference and issue threats openly. "Support these brave young couples", she said.
After the unnecessary disruptions and threats, Asif Eqbal also encouraged all couples on Zoom to not let societal and political pressure influence their choice and freedom to love. "If you are determined to be with somebody, don't compromise. Your parents will understand, I know they are the biggest challenge. I know your financial status and conditioning also matter in this, but we can at least try," he said.
Dhanak believes that differences in religious backgrounds bring with it some unique issues and experiences, but the idea is to help people with similar backgrounds to come together and form a support structure for each other at small group and individual levels. More importantly, they stand to counter the spread of communalism in society.
Recently, the Supreme Court on similar principles, observed that youngsters are choosing their life partners while departing from societal norms of caste and community and perhaps this is the way forward where caste and community tensions will reduce by such interfaith marriages. "Intimacies of marriage lie within a core zone of privacy, which is inviolable and even matters of faith would have the least effect on them", noted the Bench.
Related:
Intimacies of marriage private, can't be affected by matters of faith: SC
No central "love jihad" law on the cards: MHA
SC issues notice in CJP's Love Jihad Petition