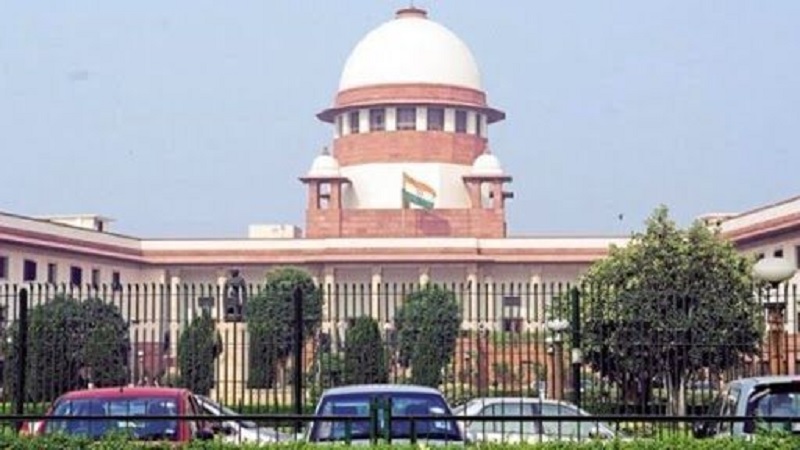 Image Courtesy:ca.finance.yahoo.com
In a shocking incident, a top judge of the Supreme Court allegedly asked a government servant accused of repeatedly raping a minor girl, whether he would marry her, reported some media sources.
The petitioner/government servant had appealed against the Bombay High Court that had set aside a Sessions court order granting him pre arrest bail, as per a Bar & Bench report. The exchange between the judge and the petitioner's counsel as reported by Bar&Bench is as under:
Judge: "Will you marry her?"
To this, the advocate Anand Dilip Langde replied, "I will take instructions."
Judge: "You should have thought before seducing and raping the young girl. You knew you are a government servant."
Judge: "We are not forcing you to marry. Let us know if you will. Otherwise, you will say we are forcing you to marry her."
Bar & Bench reported that the matter was taken up again after other cases, and the petitioner reportedly replied, "I wanted to marry her. But she refused. Now I cannot, as I am already married. Trial is going on; charges are yet to be framed." The Bench granted the petitioner protection from arrest for four weeks.
The case
The survivor who was a minor in 2019 had accused the petitioner/government servant of rape, cheating, criminal intimidation under the Indian Penal Code and penetrative sexual assault, sexual harassment under the Protection of Children from Sexual Offences Act (POCSO), 2012.
The Additional Sessions Judge had granted the accused anticipatory bail in January last year. On appeal by the survivor, the Bombay High Court recorded her story where she alleged that he raped her and continued to stalk and threaten her. He allegedly used to visit her frequently, as he was a distant relative, and rape her. She stated that sometimes, he also used contraceptives. Further, the accused's mother somehow persuaded them not to lodge a complaint by promising that she would accept the complainant as her daughter-in-law.
The High Court had recorded the prosecution's story that, "It was promised that since she was still a minor, the marriage would be performed after she completed 18 years of age. However, later on, respondent No.2 (accused) and his mother backed off from the promise and the FIR was lodged."
The High Court called the Sessions court's order "atrocious" as it granted the accused pre arrest bail on grounds that he was falsely implicated by the survivor who even though was a minor, had "sufficient maturity" to understand what had happened with her but refused to lodge an FIR on time.
The High Court's order recorded, "Astonishingly, merely because she has mentioned in the FIR about use of contraceptive by respondent No.2, the learned Judge has jumped to the conclusion that she was having sufficient maturity… Such an approach is a clear indication that the learned Judge utterly lacks competence. It is indeed a matter which deserves a serious consideration."
Allowing the survivor's application, the court said, "The order being clearly perverse, arbitrary and capricious, the application deserves to be allowed and the impugned order granting anticipatory bail to respondent No.2 is liable to be quashed and set aside."
The Bombay High Court order may be read here:
Related:
Madras HC grants POCSO accused bail if he marries survivor!
Kerala rapist demands parole to marry survivor; ploy to escape justice?
Dalit teenager killed, body dumped in Aligarh field
Sexual Harassment: SC refuses to dismiss disciplinary proceedings against retired judge
Touching posterior of a minor amounts to sexual assault: Mumbai POCSO court