The new 'Women's Safety' department puts the narrative firmly in the protectionism mold.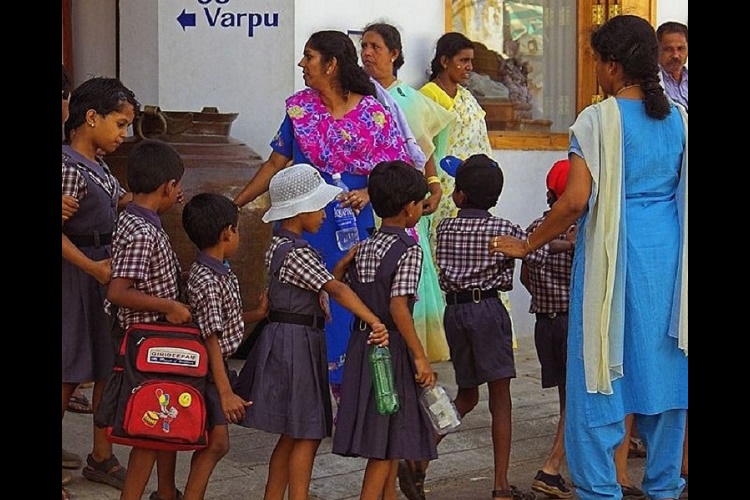 Thorsten Vieth from Bangalore via Wikimedia Commons
Cost of 'improving' women's safety and security in Kerala: Rs 34 crore. Cost of setting up Pink Control Rooms: Rs 12 crore. Cost of rehabilitating survivors of sexual abuse: Rs 5 crore. Cost of teaching men how to behave: Clearly, priceless.
And perhaps the Kerala government understands that there is no price tag on reforming men, so they continue to throw money at the issue of 'women's safety and security'. Fueled by increasing attention to cases of gender violence, the Kerala government, possibly desperate to show that it is acting, has now incorporated an independent department for women's safety, as announced by Finance Minister Thomas Isaac in the state Budget.
Among other things, the department will train women in self defence, work on rehabilitation of survivors of sexual violence, and set up a registry of sex offenders. Activists say that such schemes aren't really 'healthy'. "They imply that we are welcoming more offenders and victims. It's frightening that we are institutionalising and in a way justifying crimes," says Shailaja J, a social activist.
"The number of women police officers are less in Kerala. Even those who are in the force are trained by male officers. Their behavior to a victim as well as accused of a sexual abuse is the same as that of male officers. Unless the system changes, no measure in this direction is going to work out," she added. A separate department for women's safety also keeps the gender narrative firmly in the 'safety and protection' domain, with little focus on empowerment and dialogue. While it is important to improve safety infrastructure including (sensitive) policing, most 'solutions' that the state – or any institution – can offer are often patriarchal in nature.
Take the most recent instance of the film fraternity in Kerala offering a knee-jerk reaction after the abduction and rape of a prominent actor. The Association of Malayalam Movie Artists issued an advisory to all women actors to stop traveling alone, irrespective of the time of the day.
Such advisories – and other 'good intentions' over the years from leaders, associations and governments across the country – do little to stop violence. What they do achieve is further restriction of women's mobility and freedom, and a complete denial of the real problem: Patriarchy.
Should the state, for instance, be focusing on teaching women self defence – or will the resources be better utilised in looking closely at structures and systems that enable violence against women? Can there be women's safety without a society that treats women with respect? Can a 'safety' department provide women with financial and social independence?
Dr N Lakshmi Priya, Assistant professor MG College Thiruvananthapuram says, "The fact is that women are denied opportunities. They should be brought to the forefront by giving more and more opportunities – and it is a welcome move if an independent department for women can achieve that. But the ultimate aim should be to get rid of things like women's only department, colleges and buses."
"We need to sensitise people on the need of building a healthy society. More and more rehabilitation centres and measures to protect women imply that women are nor safe. Create awareness among all; men and women, teach them how to become better human beings rather than spending too much money to deal with after-effects of such crimes," said writer Lakshmi Rajeev.
Courtesy: The News Minute