Lovely Kumar Grover, an M.Phil student living at Gwyer Hall University of Delhi is not being given hostel accommodations even though his submissions have been extended till 2019.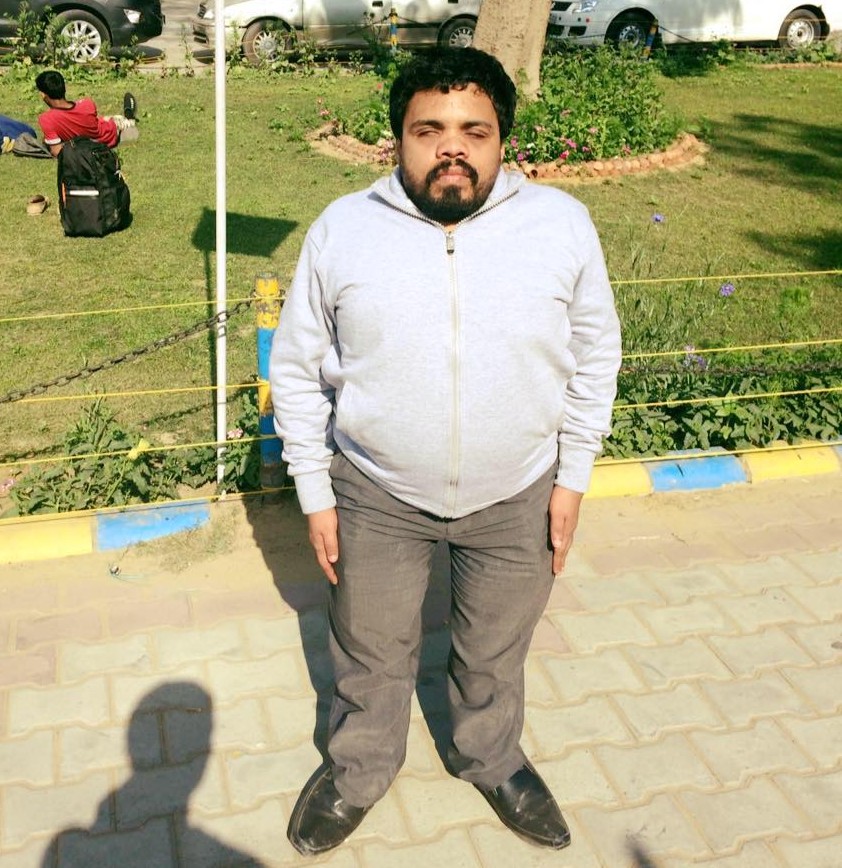 The constant intimidation-and-torture of a handicapped student by the DU Hostel administration is beyond belief. Authorities with their vested interests are on the way of crushing dissenting voices and sadly, victims now are specially abled students. This DU incident highlights one of the several perjuries of our socialist republic where it becomes quite surprising to acknowledge the fact that we can't even let those function normally who go beyond their limits to do something specific.

We have exclusively accessed the open letter written by Lovely Grover:

Open Letter:
I am Lovely Kumar Grover, living at Gwyer Hall University of Delhi and currently doing M.Phil History from Social Science Department. I am a visually challenged student with 100% blindness.

After I became blind in 2003, I have always completed my studies through college or University provided Hostel accommodation as I lost my parents in early age due to which I am forced to take the institution provided accommodation.

| | |
| --- | --- |
| Study | Institutes with Stay |
| 1st – 8th Class (2004-2008) | Institution for the Blind RK Ashram |
| 10th (2009) | Private CBSE Board / Rama Vihar(Stay) |
| 11-12th (2009-2011) | Senior Secondary co-ed Sector 5 RK Puram / Humanity Foundation(Stay) |
| Graduation (2011-2014) | St. Stephen's College Delhi University / College Hostel(Stay) |
| Post-Graduation(2014-2016) | Punjab University Chandigarh / University Hostel ( Stay) |
| Mphil History (2016-2019) | Social Science Department Delhi University / Gwyer Hall(Stay) |

I joined Mphil Program on 23rd August 2016 and I got hostel from 15 November 2016. Mphil program is of 18 months but I have got an extension from the department for my Mphil submission till 23rd August 2019.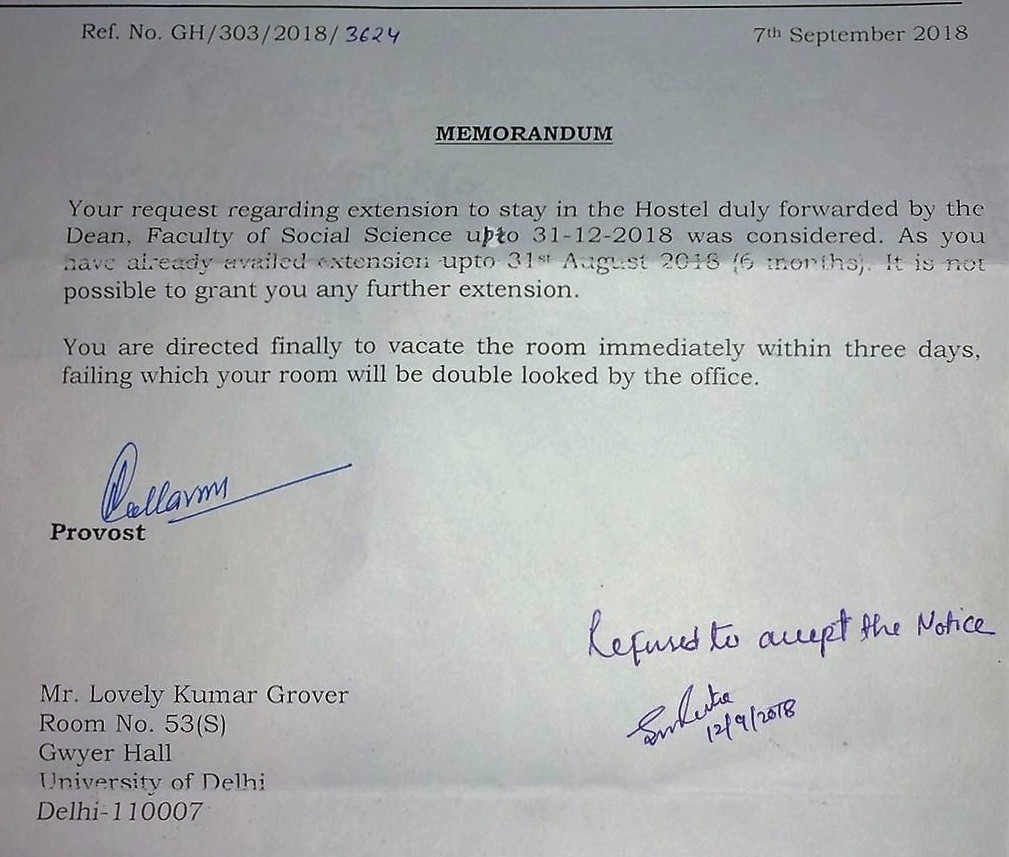 Currently, I am being tortured by hostel authorities of Gwyer Hall on my plea of extension of hostel stay. In hostel, I was provided extension only till 31st August 2018 but as per my understanding, the hostel stay should be same as my Mphil submission which is 23rd August 2019. I have already provided my application to the authorities in written format on multiple occasions. According to Provost Dr RK Sharma, they cannot provide me extension as it's their committee decision but when I talked to the committee members they told me that the decisions are being made by Provost and not by the committee. The provost said," wherever you want to go, you can go. "These words he used in terms of threatening me. I requested many times but they have only tortured me which is affecting my dissertation as well as teaching.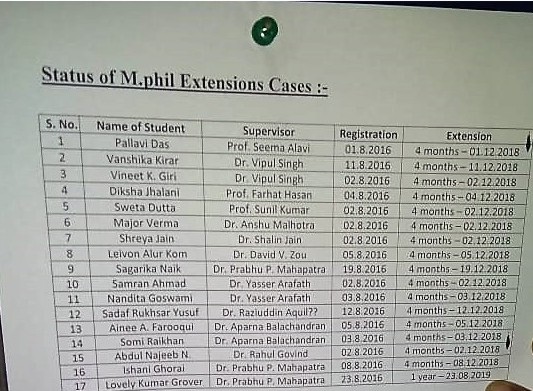 Dean of Student Welfare, Pro VC, Equal Opportunity Cell, Dean of Social Science, Dean of Colleges have also received applications from my end but still, my issue has been not resolved since they are not receiving any replies from Gwyer Hall authorities. With this letter, I am sharing my sadness which I am facing for the last 18 days.

Lovely Kumar Grover