PTI reports that the Election Commission today "censured" BJP MP Sakshi Maharaj for his controversial remarks indirectly blaming Muslims for the population growth and warned that it would take stern action against him using all powers available to it if he violates the model code again.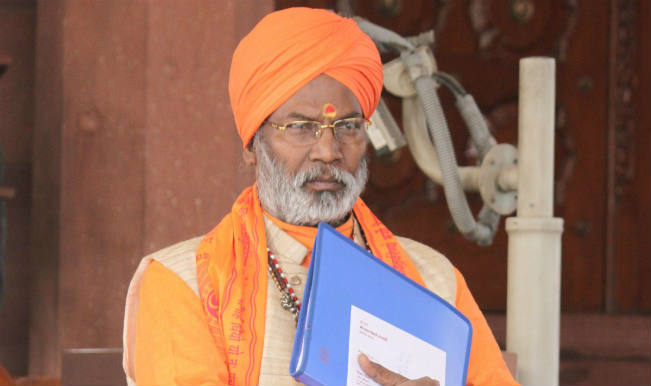 The poll watchdog said it did not find the MP's reply satisfactory, "because in the Commission's considered view, supported by observations of the Supreme Court, any statement to the effect of promoting enmity between different classes of society in connection with election on the grounds of religion made during electioneering or otherwise is violative of MCC".
The Model Code of Conduct (MCC) came into force on January 4 when the Commission announced schedule for Assembly polls in Uttar Pradesh, Uttarakhand, Punjab, Manipur and Goa.
Standing by his remarks, Sakshi Maharaj had told the Commission that the statement was not made in a public or an election meeting but at a saints' conclave and hence could not be considered violative of the model code.
"Now, therefore, the Election Commission hereby, censures you for violating…MCC and Supreme Court decision…and expects that you, being a reputed political leader/MP, shall be more circumspect in your public utterances during election time.
"You may also take a note that in case of any violation of MCC in future, the Commission shall take stern actions against you, using all powers available to it," the order said.
At a 'sant sammelan' in Meerut last week, Sakshi Maharaj had said there are problems in the country because of the growth of population. "Hindus are not responsible for that. Those responsible are the ones who talk of four wives and 40 children."
The BJP MP's remarks had come days after the Supreme Court ruled that political parties and candidates can't seek votes in the name of religion or caste.