"Big players, who deal internationally, are still safe, but the small, medium and micro size players have been affected a lot due to the uncertainty in the demand and also in the market."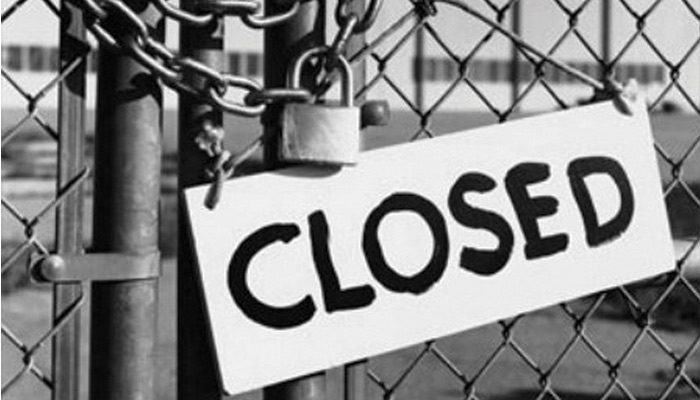 Razzak Ahmad, 27, a resident of Malhaur in Lucknow, who runs a mobile shop called Razzak Communications, recently ordered 20 high-end smartphones of different brands in the view of the coming festival season, but is yet to taste any profit.
Ahmad, who has been running this mobile store for the past six years, says that this has been the first time he could not sell even a single high-end mobile phone for so many days.
"I invested a few lakhs of rupees in mobile phones and also in the accessories. Customers are coming and buying mobile accessories and getting their phone repaired, but they are not buying mobile phones even with maximum possible discounts and lucrative offers, like giving some freebies, with the mobile," he says, adding, "I initially thought that people might be going for online shopping, but then we started giving a one-stop solution and even the after-sales services. Then, we got to know about what you call a slump or a slowdown in the Indian market."
"It has been about four months that sales have fallen to a drastic low and despite getting easy finance schemes and other lucrative offers, people are not investing money. I do not know what the reason is, as Modi ji is doing so good and Pakistan is begging for money. But the cash flow in the market has decreased, which is not a good sign for business," he says.
Meanwhile, Dishad Hussain, a Rashtrapati award-winning artist of brass metal in Moradabad has been running from pillar to post to get a new order from any firm of any size, as he claims to be sitting without any order for the past six months.
"Our industry hardly gets hit by a recession or any slump because it is related to utensils or home décor. But this kind of situation has arisen where the brass businessmen have been sitting idle for the last few months and have only been eating from their savings," he says while speaking to NewsClick.
"Big players, who deal internationally, are still safe, but the small, medium and micro size players have been affected a lot due to the uncertainty in the demand and also in the market. Initially, the note ban [demonetisation] broke us while the rest of our capacity was killed by the very bad execution of the GST; and now, this slowdown is going to make our kids starve," he says.
The brass artisan further says that now the kids of the most skilled workers in the Peetalnagri (Moradabad) are not ready to join this profession.
"If this continues, then China and Malaysia will take over us very soon and Indian artisans will not get any work like what happened with Bangladesh in the late 90s. The market is crumbling with every passing day and I do not know about other sectors, but the brass work has been hit badly," says Hussain.
Hussain is even contemplating writing a letter to Prime Minister Narendra Modi to fetch his attention towards the metal industry of Moradabad.
Om Kumar, an architect with a leading firm in Lucknow—which has designed many five star properties in India—says that the firm has kept all the projects on hold.
"The situation has become even more serious than it was during the demonetisation. There is hardly anyone who wants to invest in the real estate sector these days and the condition is getting worse every day," he said, adding, "The banks have also stopped lending loans and private investors are washing off their hands."
"Earlier, a lot of people used to invest money in our sector because the rate of return was too high. A man, by investing lakhs of rupees, could get twice or thrice in return within two or three years, but now the market has drowned. The rate of properties remains sky-high with no people left to invest the money," he says.
Talking about the project his firm is doing, he told NewsClick, "At the moment, we are working only on two high-rise projects because over 70% of the work had been done and on a few floors, we have also given the possession. We have kept our four high rise projects one three star hotel and a mall project on hold, as there is not enough money with the firm to start the construction. We have failed in raising investment because due to uncertainty, we were unable to tell the investors about the return on investment and other important things."
Courtesy: Newsclick.in