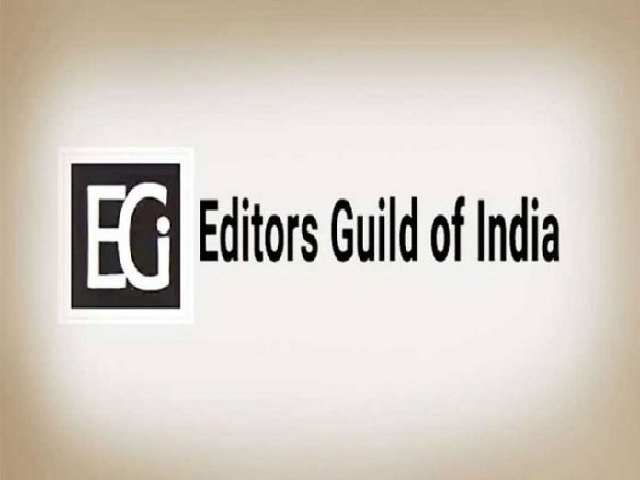 The Editors Guild of India, on Sunday, came out with a statement against how the Adityanath led Uttar Pradesh administration was getting in the way of reporters covering developments in the Hathras gang-rape case where a Dalit-women was raped and left for dead by 'upper caste' men.
The police had not only ignored the woman's complaints, but also delayed getting her urgent medical attention. After she succumbed to her injuries, they had also allegedly intimidated the family and forcibly cremated her body late at night, an act that wouldn't have come to light but for a few vigilant reporters who caught it all on camera. Reporters have also been documenting how the administration is continuing to hound the family, virtually giving politically powerful 'upper caste' groups a free reign in using various coercion tactics to prevent the victim's family from speaking out.
The statement by EGI has condemned "the manner in which the law enforcement agencies of the Uttar Pradesh government, led by Yogi Adityanath, have prevented media persons from reporting on developments in and around Hathras". EGI further says, "Equally reprehensible is the way the government has tapped the telephones of journalists engaged in covering the Hathras incidents."
The entire statement may be read here: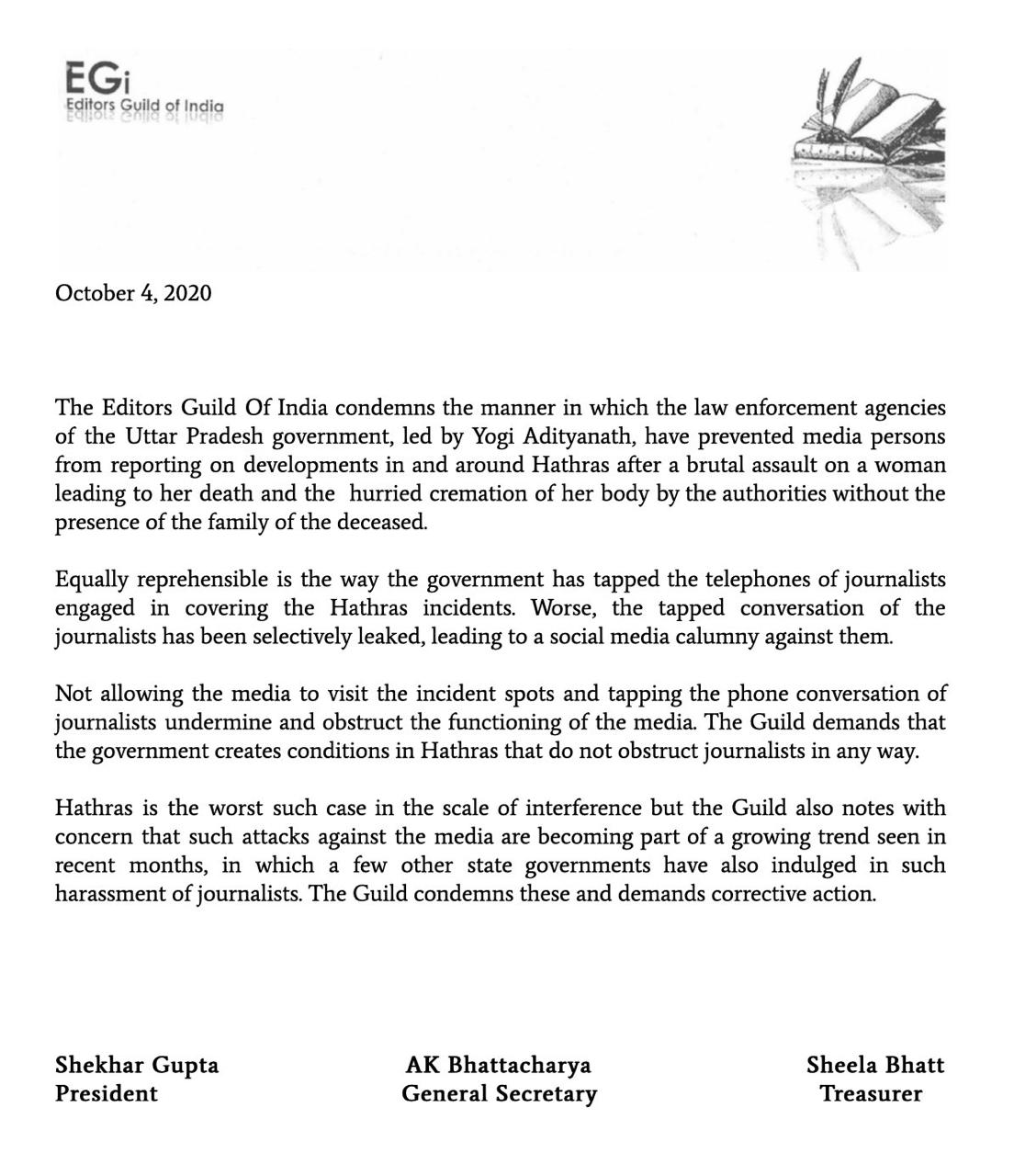 Related:
Delhi Police register case against peaceful protesters demanding justice for Hathras Dalit victim
Caste attacks on Dalits continue: Panchayat to support rape and murder accused!
UP Police breached the law in Hathras
UP Police now claim that Hathras Dalit victim was not raped!