The culture of casual sexism in schools has long-term detrimental effects on girls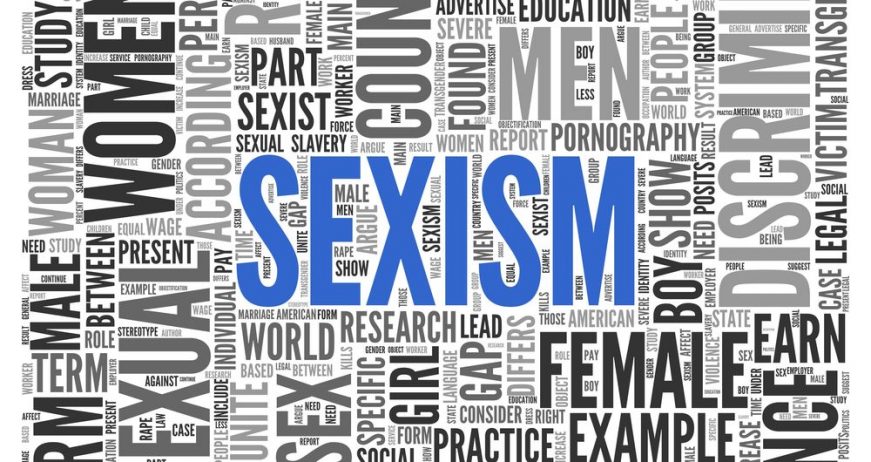 Growing up, it was not uncommon to find teachers calling on female students because the length of their skirt was "inappropriate" and could "distract" or "excite" their male peers, while boys wearing shorts which were the exact same length walked by without a second glance.
It took me years to realize that comments like these are not only unfair, but are also perpetuating rape culture through the sexualization and objectification of young girls — who, from as young as five or six, are being taught that if they show even a glimpse of their knees or shoulders, they are "asking" for male objectification and harassment.
Unfair dress-coding is only one example of the many acts of casual sexism that female students experience at school on an everyday basis.
For instance, female students are often told to ignore derogatory comments from their male peers by on-looking teachers, who wave off their complaints with a laugh, before telling them that "boys will be boys" or that "he's only doing it because he likes you."
There have been countless times when PE teachers have called on a "strong boy" to demonstrate to the class, or when a math teacher asked if a "smart young man" would be able to help solve the problem — discounting the dozens of girls in the class who were just as, if not more, capable.
While boys are praised for taking on leadership roles, winning awards, and receiving excellent grades, girls who are ambitious and hard-working are often told to stop "showing off" and to shy away from compliments, rather than accept due credit for their achievements.
Even in relatively progressive schools, this contradiction exists, and the reality is that in most schools, girls don't automatically receive the credit they deserve from teachers and other students — but instead, have to work twice as hard as their male counterparts in order to prove that they deserve recognition for their accomplishments.
It is crucial for schools to recognize that teaching young girls their achievements aren't as valued as the male peers' when they are younger not only limits them academically, but also has detrimental long-term effects, impacting their drive, ambition, and perception of themselves in the future.
This culture of sexism that exists within our schools is perpetuated when students begin to internalize the comments made by their superiors and, whether consciously or subconsciously, begin to perpetuate this cycle of sexism themselves.
By high school, a large number of my female classmates were too afraid to challenge a classmate's opinion, take on leadership roles, or even participate in class, out of fear that they would be labelled as "bossy" or a "know-it-all" by their peers.
Further, many female students who had participated in STEM activities in middle school drop out of these activities by high school, because they've been taught that there's no point in participating in something that boys are just naturally "better" at.
It is the responsibility of schools to acknowledge that these latent prejudices exist, and that they are — whether consciously or not — being perpetuated by their students and faculty on an everyday basis.
Sexism and discrimination within schools has been an issue for decades, and is one that is not disappearing any time soon, and one that needs to be brought to light in order to end the cycle of systemic gender bias and discrimination that exists today.
Diya Kraybill is a freelance contributor.
First published on Dhaka Tribune