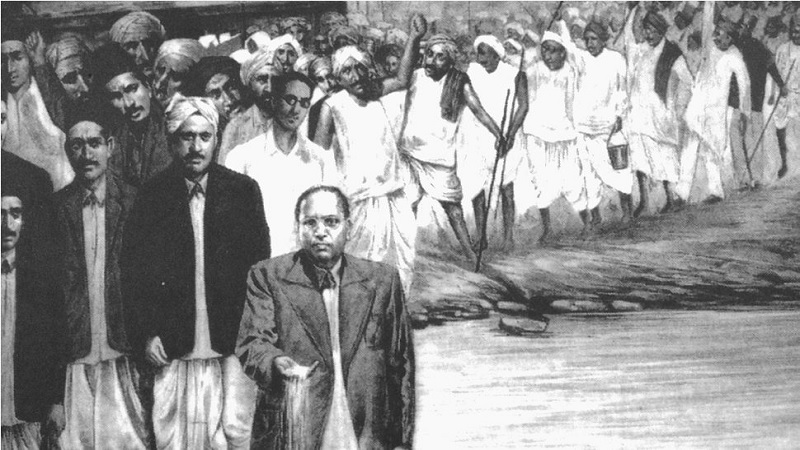 The Sarvahara Jan Andolan (SJA) and Sanvidhan Kruti Samiti are organising a 'Samta March' or 'Equality March' to mark 96 years of Mahad Satyagraha or Chavdar Lake Satyagraha which was led by Dr. BR Ambedkar
On March 20, 1927, Dr Ambedkar led a Satyagraha to allow Dalits (known as untouchables then) to use water in a public tank in Mahad. He and his co-workers led a procession of 2,500 "untouchables" through main streets towards the Chavdar tank. Dr. Ambedkar took water from the tank and drank it and others followed him. This was rather revolutionary.
To mark this monumental event for Dalits, Sarvahara Jan Andolan (SJA) organizes this march from Raigad fort to Mahad every year. Due to COVID-19 pandemic, this march had to be put on hold, and is being reinvigorated this year.
The March not only celebrates the Mahad Satyagraha but is a message against the ideologies of Shivaji Maharaj and Dr Ambedkar being corrupted in the current social scenario. With the rising atmosphere of hate, a message of equality was the need of the hour.
The March will begin at 7 am on March 19 at Raigad fort and culminate at 5pm at Chavdar Lake in Mahad.
"This March would earlier be attended only by Dalits and Dalit organisations. However, since 2017 other sections of the society also started getting involved. This is a historical event and should be celebrated by all while celebrating constitutional values," said Ulka Mahajan, founder of SJA, while speaking to Sabrang India.
Any organization and individuals can join the March. The details are in the pamphlet:
Related:
#GetWellSoonGeetaJain Campaign gets off the ground, Mira Road Bhayander residents' push back against Hate
Dalits & OBCs denied last rites by BSF: MASUM
Farmers' long march condemns right-wing hate 'morchas' in Maharashtra, calls for peace