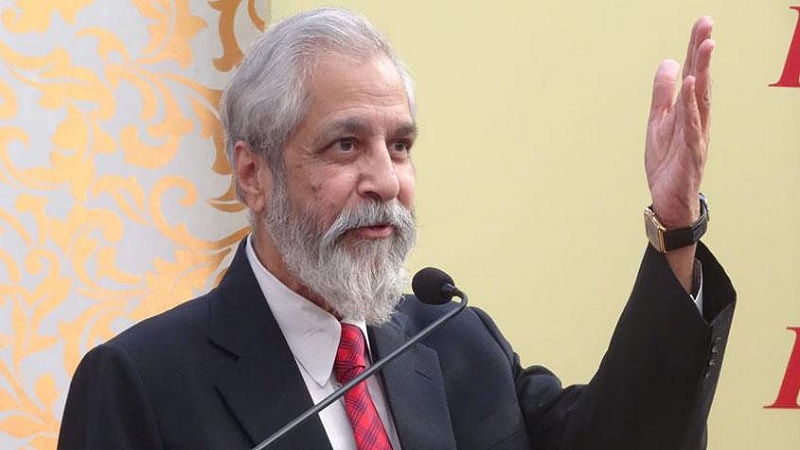 Image Courtesy:indianculturalforum.in
On October 13, former Supreme Court Judge Madan B. Lokur warned against the growing culture of crushing dissent in India. Justice Lokur, who is an eminent jurist and constitutional authority, was delivering the 2020 B.G. Verghese Memorial Lecture where he addressed the "gradual erosion of one of our most precious fundamental rights – the inalienable right to freedom of speech and expression, an erosion that is leading to the gradual destruction of our human right to dissent and protest."
He said, "This lethal cocktail is adversely impacting the liberty of all those who dare to speak up. Article 21 of our Constitution, the right to life and personal liberty is under a silent threat and we all know the consequence of losing our liberty – simply put, we will cease to be a democratic republic."
Justice Lokur minced no words as he addressed the present political climate saying, "Our freedom of speech is being eroded and mauled through twisting and turning the law if not abusing it altogether. The law needs to be objectively interpreted but subjective satisfaction has taken over and the consequences are unpalatable: dissent or expression of a different point of view has become an issue to the extent that bona fide speech sometimes becomes a security threat."
He added, "Some cynics glibly suggest that if the speaker is not guilty, he or she will be acquitted of the charges framed, but the fact of the matter is that detention as an under-trial is a gut-wrenching experience for anyone and particularly for a person whose cries of innocence fall on deaf ears. Such a person looks to the judiciary for protecting his or her freedom of speech and liberty but gets overwhelmed by the painfully slow justice delivery system."
Strongly arguing that "one of the worst forms of curtailment of the freedom of speech is charging a person with sedition," Justice Lokur stressed that the Supreme Court had laid down the sedition law clearly and cogently as early as 1962 in the Kedar Nath Singh vs. State of Bihar, yet the authorities have found various ways of 'weaponising' the sedition laws."
Justice Lokur also "catalogued new methods of silencing speech". These methods include attributing to a speaker something he or she never said and then to institute punitive proceedings against the person on the basis of this cooked up "speech." Referring to the case of the preventive detention of Dr. Kafeel Khan, Justice Lokur regretted that "almost every procedure known to law was violated" by the detaining authorities.
Again, referring to the arrest of Ms Devangana Kalia on May 25, 2020 and the subsequent relief granted to her by the Delhi High Court, Justice Lokur was constrained to draw "a frightening inference" that any citizen "can be arrested on the basis of a fairy-tale and will have to go through a long- drawn process for being set free."
Justice Lokur noted the use, perhaps for the first time, of Section 144 of the Cr. P.C. to keep the media out of the Hathras gang-rape area and concluded that "this is nothing but an egregious violation of the freedom of the Press through a bizarre abuse of law."
Similarly, according to Justice Lokur, the frequent internet shutdowns through "blanket orders under the guise of preventing breach of peace" were highly disproportionate responses.
The entire text of Justice Lokur's speech may be read here:
Besides the B.G.Verghese Memorial Lecture, the Media Foundation also presented the 2019 Chameli Devi Jain Award for an Outstanding Woman Journalist. This year, the award was shared by Ms Arfa Khanum Sherwani of The Wire and Ms Rohini Mohan, a Bengaluru-based independent journalist. Ms. Rukmini S., an independent data-journalist from Chennai received an Honorable Mention.
Related:
The era of the SC's glorious jurisprudence has vanished: Justice AP Shah