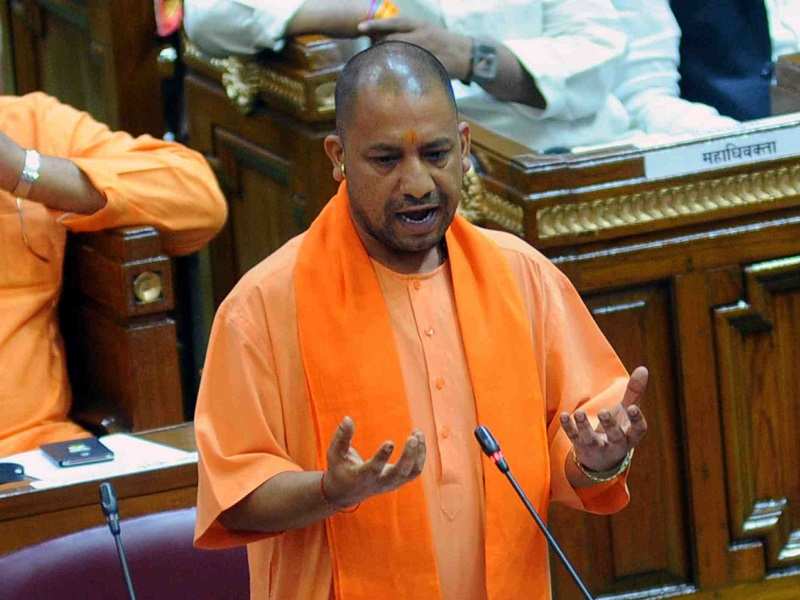 Addressing the Uttar Pradesh Vidhan Sabha on February 24, 2021 Chief Minister Yogi Adityanath claimed, during the budget session, that every person visiting Haj from India is identified as a 'Hindu' rather than an 'Indian,' said Swarajya news.
"Hindu, is not a religion but a way of life and culture. Sanatan is a religion. We are all proud of our identity," said Adityanath while talking about the 'cultural pride' of "akhand Bharat."
It may be mentioned that his words violate the Preamble of the Indian Constitution that recognises India as a sovereign, secular republic as well as fundamental rights of Indian citizens that allows them to practice any religion of one's choice. Notedly, indigenous people from central India have been long demanding a separate identity of 'Sarna' religion that is distinct from Hinduism and Hindutva, while retaining their Indian nationality.
During the two and a half hour speech, Amar Ujala said that he told Samajwadi Party (SP) members to learn about Ram, Krishna and Shankar from freedom fighter and leader Dr Ram Manohar Lohia and carry forward his legacy. "It's better we follow those traditional values. Otherwise, the public will express its views," said Adityanath.
Adityanath also brought up other recent incidents such as the construction of the Ayodhya temple which he called important for India's cultural identity.
"People from across the world congratulated us on the rituals observed at the Ram Janmabhoomi in Ayodhya on 5 August, 2020. We were able to carry out these rituals and related work during the spread of coronavirus and related restrictions and protocol," he said.
Again, Adityanath's statement disregards the Babri masjid violence that went on for many years. According to media reports, the Bharatiya Janata Party (BJP) allegedly used the fundraising drives for the Ram temple as a means to gauge its popularity in different regions of the state of West Bengal.
The Chief Minister went on to dismiss the Hathras and Unnao sexual assault cases as conspiracies that were given the colour of caste. According to Adityanath, 85 percent of the tweets regarding such incidents were from Pakistan, Bangladesh. Alluding to Congress leader Priyanka Gandhi without naming her, he said that people who cannot differentiate between sugarcane and mango crops spread misinformation from Delhi.
Over the months, SabrangIndia covered incidents where journalists, politicians faced FIRs for "spreading fake news" about the Unnao case. Similarly, in October 2020, sanitation workers from the Valmiki community in Uttar Pradesh went on strike to demand justice for the Hathras victim's families.
Regardless, Adityanath went on to attack the Opposition party stating that the BJP government had worked towards indigenous vaccines with two more vaccines on the way. Adityanath said these vaccines are being given free of cost, and exported to allied countries as well while the Congress attempted divisive politics in Kerala.
"They go to Kerala and speak another language," he said to which Congress MLAs objected.
Nonetheless, the Chief Minister went on to say that he considered Kerala the centre of Sanatan faith, where Adi Shankaracharya was born.
"Instead of Lashkar-e-Taiba we are facing dangers from Indian organizations. What kind of political behaviour is this? What is the mindset to question India's organizations in front of foreign ambassadors, discourage army personnel? It is this mindset that has threatened national security," he claimed.
Regarding the UP leader's "divisive" comment, Kerala Chief Minister Pinarayi Vijayan said that in the last five years, no communal riots have taken place in Kerala while UP has the highest number of communal riots in the country.
Related:
Unnao reports: Twitter handles of Barkha Dutt's portal, 7 others booked
Uttar Pradesh: Where women live in fear
Uttar Pradesh records highest crimes against Dalits: NCRB
Valmiki sanitation workers go on strike demanding justice in Hathras case