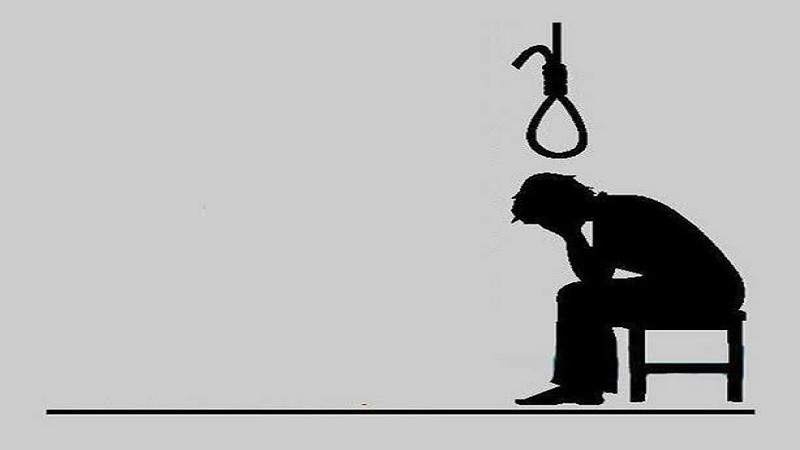 The National Crime Records Bureau (NCRB) in its recently released data, has said that nearly 10,159 students committed suicide in the year 2018, and nearly 81,758 in the last decade.
The 'Accidental Deaths and Suicides in India 2018' report by the bureau stated that topping the charts in case of students suicides was the state of Maharashtra with 1,448 suicides, with Tamil Nadu coming in second at 953, followed by Madhya Pradesh at 862, Karnataka at 755 and West Bengal at 609.
The number of suicides in Maharashtra was 14.3% of the total number and according to the report, the total number of suicides surged by 3.6% to 134,516 in 2018 from 129,887 in 2017.
While the number of student suicides in 2017 was 9,905, the figure in 2018 increased 2.6 percent to 10,159 (7.6% of the total number).
Failure in examinations accounted for 2 percent of student suicides, with 1,529 students below the age of 18 and 1,034 between the ages of 18 and 30 and 53 students from the ages of 30 to 45 years having ended their lives.
With one student committing suicide every hour, inability of coping with failure and the fear of letting their family down makes students resort to such desperate measures. However, according to a blog post by Your Dost, an online counseling service, only 30 percent of student suicides are due to failure in examinations.
Forced career choices say psychologists; especially with parents forcing their kids to take up only conventional careers and the inability of kids to speak up about the pressure, especially with their parents, is also a major contributor to the student suicide numbers.
Even caste discrimination, as we have seen in the cases of medical student Payal Tadvi and engineering student Fathima Lathif, has driven many aspirants over the edge. Also, no importance on mental health, with the country spending only 0.06% of its budget for addressing mental health concerns, is another factor that is often swept under the carpet.
Currently, the country only has around 5,000 psychiatrists and even fewer clinical psychologists for a population of 1.3 billion people. Though schools and universities are opening up wellness centers for their students on campus, what is likely to help more is the administration of the District Mental Health Programme which comprises of counseling services, suicide prevention services, stress management and life skills training.
Also, with social media coming into the picture, emotional and mental disturbances have taken a turn for the worse. The need for social acceptance and external validation, especially when we're going from social animals to being individualists, has ended up making students vulnerable and more susceptible to taking harmful decisions with regards to their lives. Peer pressure combined with parental pressure has proven to be a deadly combination for the students of India.
Even though the government has introduced several strategies like lightening the syllabus, introducing counselors and special educators in schools and conducting seminars on motivation, these have not stopped the number of student suicides increase year on year.
Apart from making parents more open to unconventional careers and teaching students to successfully navigate societal pressure, it is imperative to build a solidarity network where teachers, educators, counselors and peer groups come together to detect and help children who are suffering from this silent threat.
Related:
Telangana board examination results prompt spate of student suicides
Chorus demanding justice for 'institutional murder' of Dr Payal Tadvi grows
Increase in student suicides: Commercialisation of education dividing, destroying youth power