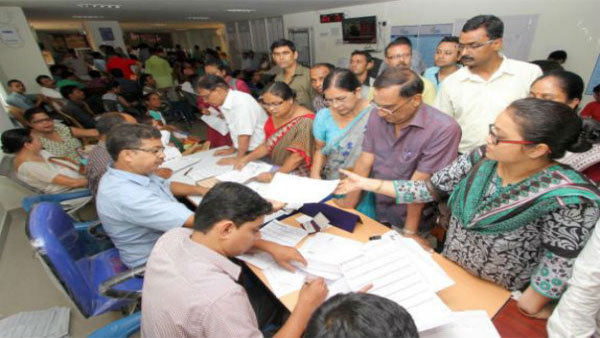 On August 21, Hitesh Dev Sarma, the State Coordinator for the National Register of Citizens (NRC) in Assam, had issued a notification directing all Deputy Commissioners and District Registrars of Citizens Registration (DRCR) to ensure laptops and internet availability for Circle Officers who are to begin the quality check of speaking orders from September 1, 2020.
This spread panic among people who feared that the gathering of people at Nagrik Seva Kendras (NSK) to get their rejection slips could cause further spread of the deadly Coronavirus. So far, Assam has recorded over 1 lakh Coronavirus cases. There were also concerns about burgeoning travel fares amidst the pandemic and how that could prove to be a deterrent for many of those left out of the NRC given that they hail from economically weak backgrounds.
However, in an exclusive interview to CJP's sister publication SabrangIndia, Sarma said, "Right now most NRC officers are on Covid duty. Very few Circle Officers are free to do the quality check. So, we don't know how long this will take. Moreover, the quality check procedure will be a completely in-house activity and will be carried out by the Circle Officers using a software. At this quality check stage there is no requirement of any physical interaction with people whose names have been excluded from the NRC."
Further explaining the process step-by-step Sarma said, "The Circle Officers will first find out the reason for rejection based on the speaking orders. Then they will issue notices to the party concerned. In case the reason for rejection is not clear, the NRC official will ask for a clarification from the authority that issued the speaking order and update it without changing the result of the order."
Sarma says that people will be required to collect the Reason for Rejection from NSKs. However, Sarma clarified that this process cannot take place amidst the pandemic. "At present we have no provision for issuing the Rejection Slip online. Therefore, people will have to come to their designated NSK and collect the Rejection Slip. But we cannot allow people to gather together at the NSK because of concerns about the spread of the Coronavirus. We cannot ignore social distancing. Therefore, Rejection Slips will not be issued until Covid-19 has been brought under control. However, I cannot commit to a timeline as to when that will happen," said Sarma.
Sarma also clarified that the deadline for approaching Foreigners' Tribunals would begin only after receipt of the Rejection Slip and not date of issuance. "It is only logical that the 120-day time period given to people for approaching Foreigners' Tribunals begins after receipt of the reason for rejection," said Sarma.
But there are several other concerns, not the least of which is transportation expenditure. A vast majority of people left out of the NRC hail from impoverished backgrounds and can barely afford bus fare to and from the location of the Foreigners' Tribunal. "Because of Covid, buses require social distancing to be practiced while seating passengers. They have doubled their fares. In some cases, a Rs 200 ticket is not selling for Rs 500! Imagine if a family of 5-7 people has to travel for even one hearing, the expenditure would be impossible for them to incur," says Nanda Ghosh, CJP's Assam State In-charge. This has caused much anxiety among people and one can only hope that if the NRC process resumes after the pandemic has been brought under control travel fares will also come down.
The August 21, 2020 notification may be read here: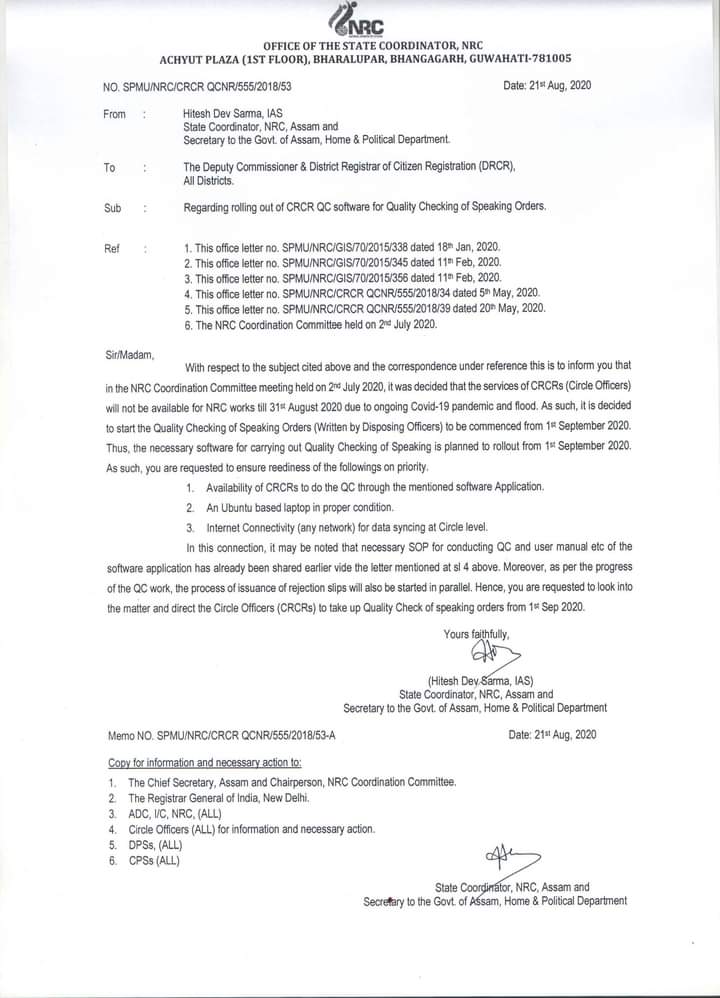 Related:
BREAKING: NRC related activity put on hold in Assam due to Corona Virus
NRC process to remain on hold in Assam due to Covid-19 lockdown
Reason for Exclusion from NRC only available for 3 lakh people in Assam?