The jump in mandated salaries is so high that companies are more likely to let go of H1B workers than to absorb the additional cost in the long term.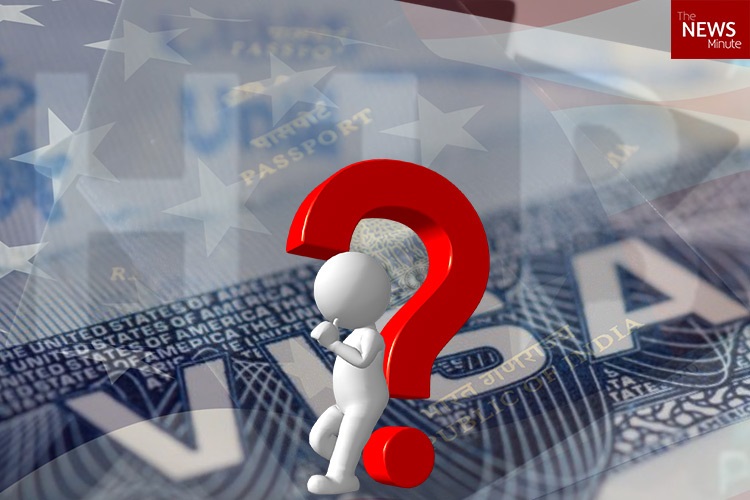 In what promises to be a tectonic shift for Indian IT companies and workers, a Bill has been tabled in the US to reform the H1B work visa regime. The biggest change that the Bill introduced by California Congresswoman Zoe Lofgren proposes, is for the increase of minimum mandatory annual salaries paid by companies from USD 60,000 to USD 130,000.
Besides this, the Bill also proposes to make a Master's degree mandatory for all H1B visa holders.
Together, these changes could turn into a major catastrophe for Indian companies and workers, as they would make it financially unviable for Indian workers to be hired in the US. The Bill has only just been introduced, and it's fate still remains to be seen. But there are at least two other Bills planned to be introduced, one by Iowa Republican Chuck Grassley and Illinois Democrat Richard Durbin, and another by Representative Darrell Issa, which also aim to clamp down on H1B visas. What has many people worried most is that the Trump administration is also contemplating an Executive Order on similar lines, which could come into force much earlier.
What is the H1B visa and why does it matter to Indians?
The H1B visa programme, begun in 1990, allows American companies to deal with labour shortages in certain specialised professions such as engineering and IT. Each year the US gives out a maximum of 65,000 H1B visas, and an additional 20,000 to employees with Master's degrees from US universities.
Over the years, an increasingly high percentage of these visas was being cornered by Indian IT workers. In 2014, the US Citizenship and Immigration Services (USCIS) reported that more than 65% of H1B applications approved went to mostly Indian tech workers. According to an IANS report, in 2016, 72% of all the H1B visas issued by the US worldwide went to Indians.
How will the new Bill change this picture for Indian workers?
One of the main reasons for the H1B visa regime to thrive was that Indian IT workers offered a source of cheaper labour than American workers. This meant companies could derive a competitive edge by hiring Indian workers.
For instance, one report of the Economic Policy Institute shows that in 2015, Indian H1B workers of Infosys and Tata received salaries in the range of USD 65,000 to USD 70,000, as compared to American IT workers, who received between USD 90,000 and USD 110,000.
If the minimum required salary is raised to USD 130,000 this automatically negates the one big reason for hiring Indian workers – the availability of cheap labour. With the new mandated levels, Indian workers must be paid more even than American workers, making them a costly proposition.
In fact, the jump in mandated salaries is so high that most companies are more likely to let go of H1B workers than to absorb the additional cost in the long term.
How will it affect the IT sector as a whole?
But it's not just individual IT engineers whose work prospects are at a risk. The Indian IT sector as a whole depends strongly on the H1B visa regime to maintain profitability of the offshoring model.
According to a Reuters report, the top 10 companies receiving H1B visas were all outsourcing firms. With Infosys, for instance, 60% of its US employees were H1B visa holders. Indeed, MoneyControl estimates that the cost increase for Tata and Infosys could reach up to USD 2.7 billion as a result of the new rules.
According to Business Standard, the Indian IT industry derives about USD 65 billion of export revenues from the US alone. This means that a sizeable part of the Indian IT sector's profitability is dependent on the H1B visa regime.
This can be seen from the fact that the sector has already begun reacting to the news, with stock prices of the Indian IT majors crashing.
Is it all bad news?
The Bill does have a bright spot for those planning to study in the US, since it aims to build a bridge between the F-1 student status and permanent residence.
Naren, the founder of DesiOPT.com which helps international students find jobs in the US, says, "For F-1 visa students (Indian students studying in the US) this Bill is great news as it creates a bridge to get green cards and reduces the paper work burden."
"The only catch is that, now students need to find jobs that pay high salaries of USD 130K or above. One way to get high salaries is to work in India for a few years, and then go study in the US which will get you an F-1 Visa and with Indian experience, you can apply for senior H-1B level jobs," he says.
Courtesy: The News Minute