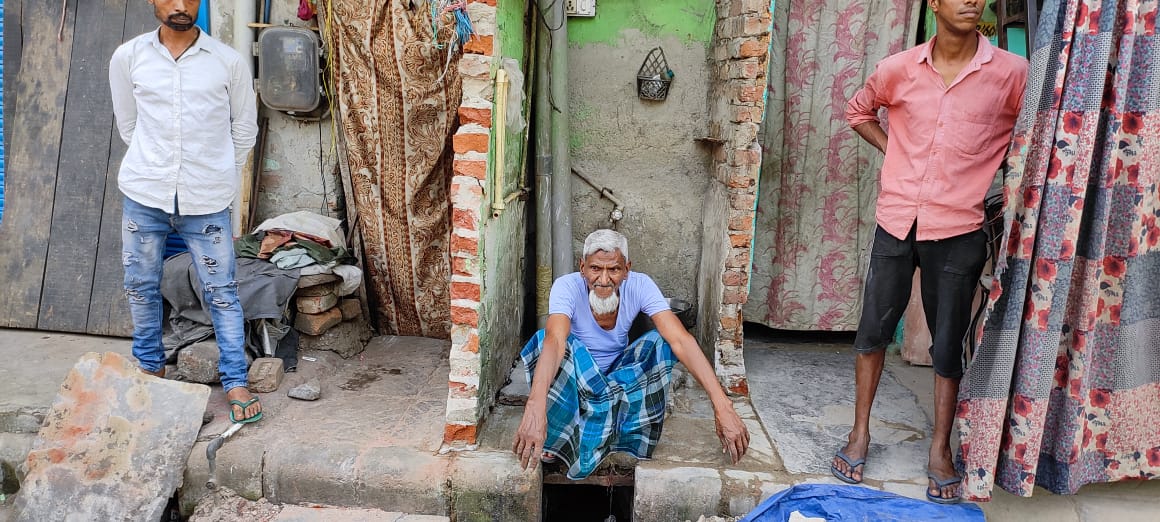 The residents of Jahangirpuri C Block survived the pandemic, lockdowns, heatwave, but are not sure how they will rebuild their lives, and trust in the system after the sudden demolition drive bulldozed all they had.
I along with photojournalist Meherban, journalist Asad Ashraf reached Jahangirpuri C Block, at around 2.30 P.M (on Wednesday, April 20, 2022). The area was blocked by the police before that. We were told Brinda Karat had just left, and the whole area had been barricaded. The demolitions had stopped by then, but the area had been barricaded and Rapid Action Force (RAF), and Delhi Police did not allow anyone into the area. We walked into a lane that led to the C Block market, and spoke to some people there. Men, women, old and young had gathered. The women were angry. They were all angry at the system and felt that nothing would be done [to help them]. Their faith in the system and the court was shaken. They said despite the court's orders nothing happened "our homes and shops were demolished anyway".
They were also suspicious of the media and were not willing to talk to journalists. There was a lot of anger. "What can you do even if we talk to you? Our shops and homes have been broken," they said.
A young man named Afroz told us, "Our masjid was broken, and the mandir's chajja (awning) that was extending out was not broken. Why was only the masjid attacked?" We asked the locals what they will do next, they said, "What can we do? We will have to restart our work. If possible, sell off our huts here somehow at rates available and return to Kolkata, and other places in West Bengal." The area is home to many Muslims from West Bengal who work in the waste management industry and came here around 40 years ago.
At a demolition site we met an old man in his 70s, sitting outside what was once his home. The front, and side walls of which had been pulled down. He was sitting near the rubble and crying, even the water pipe and tap supplying drinking water to his home had been broken. "They should have left at least our water taps," he cried. Delhi has been suffering from heat wave conditions. It is also Ramzan, but the demolition squads that tore through this neighbourhood on April 20, 2022, had not left human dignity intact and destroyed even the drinking water supplies, apart from everything else.
We saw that the police stationed here were also aggressive and prevented journalists from moving around. They had barricaded a section away, and mostly only media persons sympathetic to the regime (dubbed godi media) were allowed there. These 'journalists' were in a celebration mode, and were calling victims "rioters". The local residents were upset and angry at commentaries by news anchors like Anjana Om Kashyap who they heard saying, "The masjid from where stones were pelted has been demolished." The people were shocked and angry at this insensitivity and attack on their dignity. The police even asked us, journalists and activists, to leave when the locals were talking to us. We told them we were doing our work, just as he was and that the Constitution gives us equal rights. "You don't have additional privileges even though you are from the government," we told the aggressive policeman. "No, we have extra privileges," said the cop, whose name I do not know. He had the arrogance of keeping himself even above the Constitution!
On the footpath near the C Block market there was a mazaar [grave shrine] that too was demolished by a bulldozer. The locals were angry at that as well. The police then shoved us away. This was a trend, as we saw that police did not allow reporters at the demolition sites in the area.
There are Bengali speaking Muslims living in that resettlement colony settled 40 years ago. Most work as waste recyclers, others are vendors and shopkeepers. They are all a part of the informal sector and were impacted by the pandemic. But they are hardworking and then tried to work again after the pandemic. There are no government facilities there, it was the people's hard work that has helped them survive.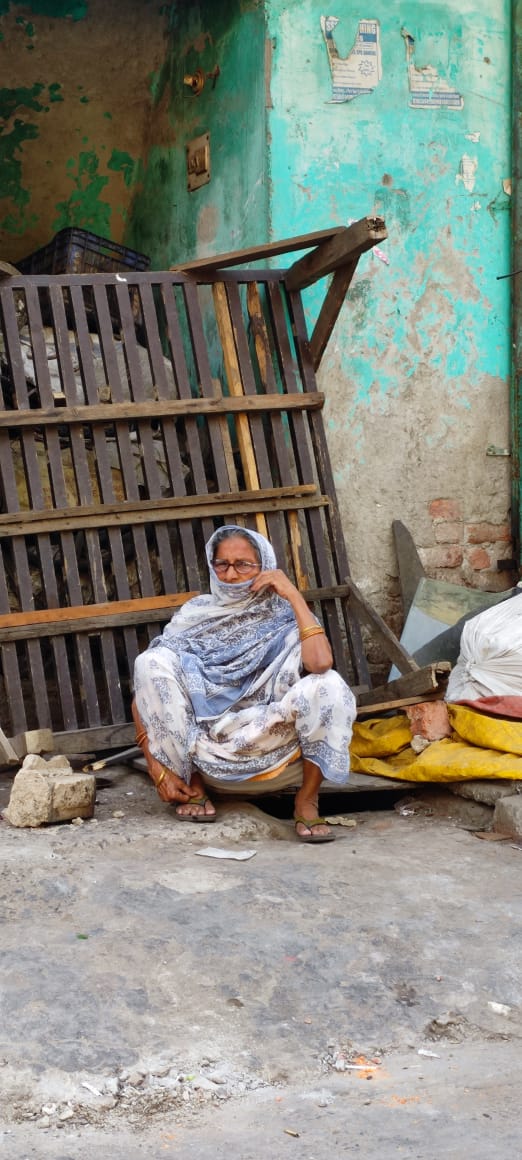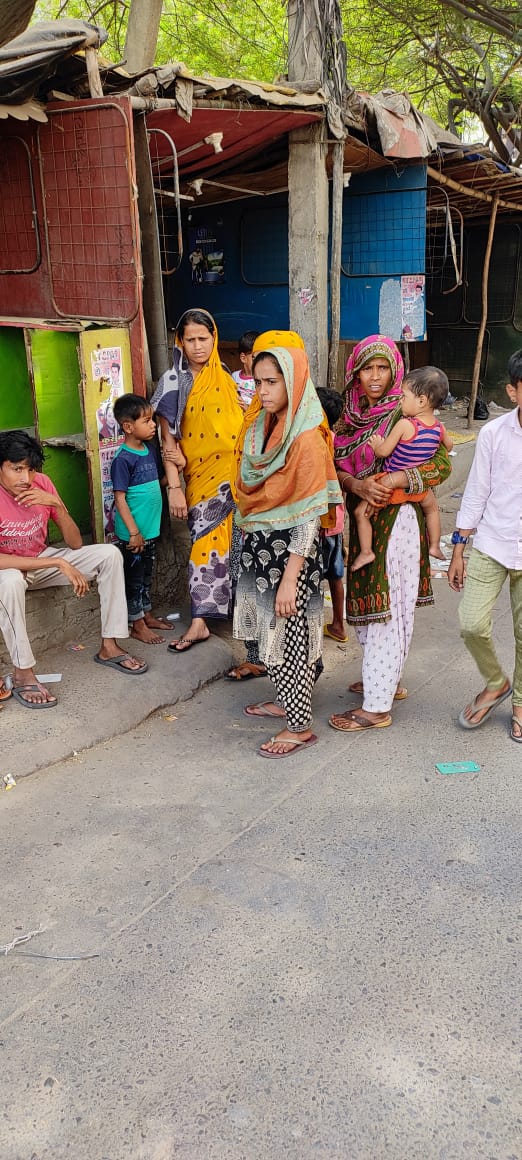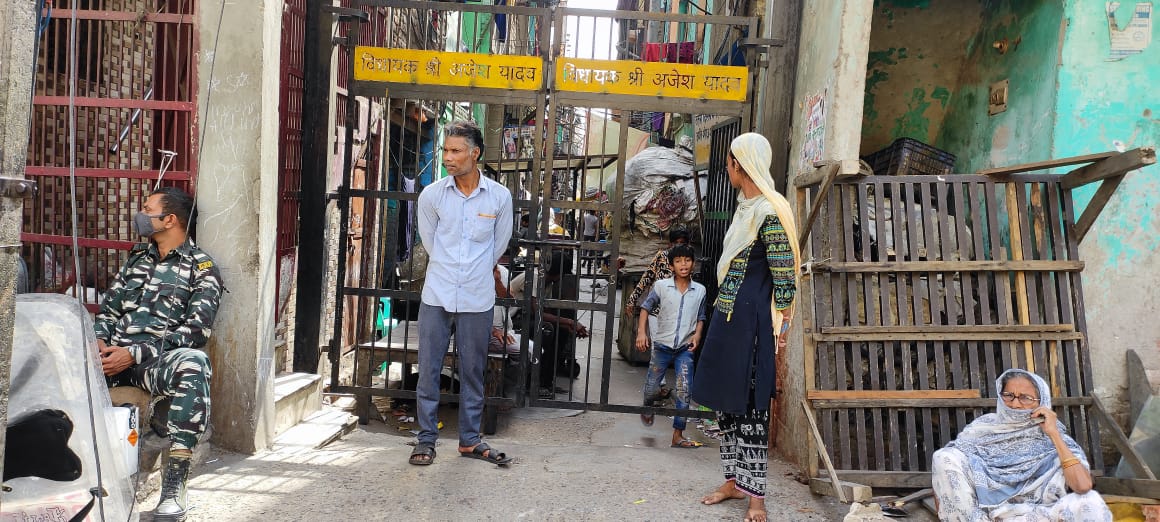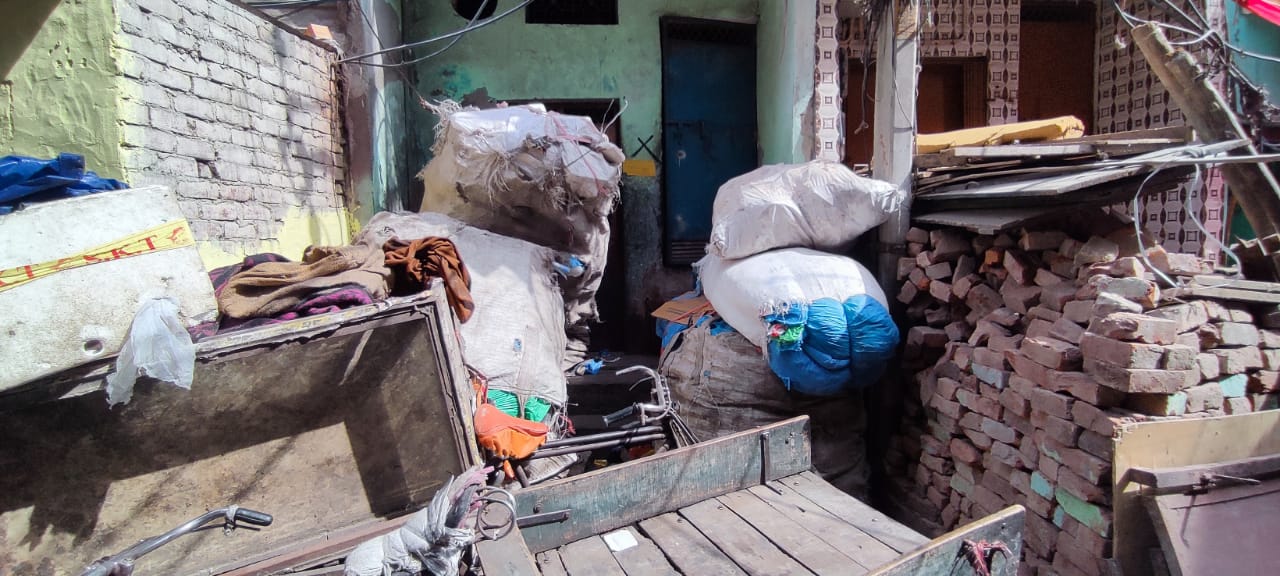 In one lane there was a fish market where we met a young man who works in waste management. He did not want to give his name and come make a statement on video. "We do not trust the system," he said. They work hard and live there, earn a daily wage and there have never been a communal incident here or communal riots. But, he says, "Now we are being targeted."
We then went to the masjid to pray, as we too were observing roza. Here we met other worshipers who were also very disappointed. They said this was a "one sided attack" and felt that the Masjid front was demolished and it was a breach of trust. They asked, "Why was only one community targeted. Why are all the polcie and RAF units stationed in the Muslim areas only?" They deserve an answer.
(As told to SabrangIndia)
Related:
Brinda Karat stands tall in front of bulldozers at Jahangirpuri's Tiananmen square moment
72 percent of Mumbai's mosque hold off on loudspeakers
jahangirpuri demolition drive: Brinda Karat walks the talk yet again!
Jahangirpuri: Navika Kumar, Anjana Om Kashyap demolish media credibility further
Social media platforms finally compel extremist groups to shun hate speech, fake news
Khargone: Why is the administration ignoring the proliferation of hate on social media?