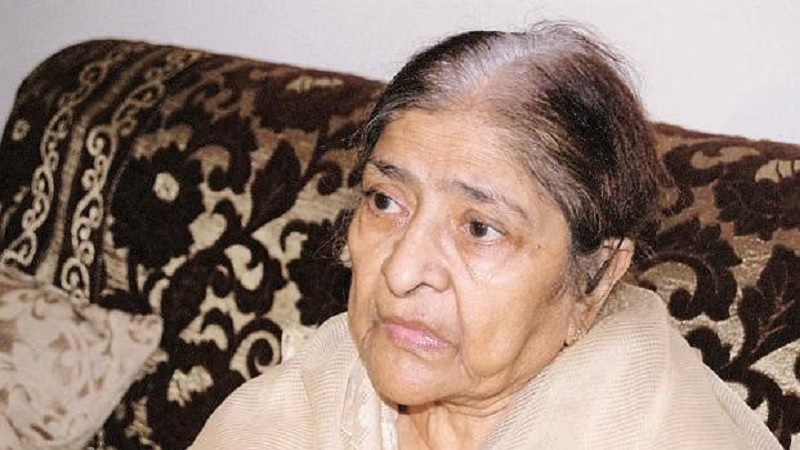 Image Courtesy:nationalheraldindia.com
During the November 17 Supreme Court hearing of the Special Leave Petition (SLP) by Zakia Jafri and Citizens for Justice and Peace (CJP), petitioners continued to offer more examples of evidence that was available with the Special Investigation Team (SIT) probing the wider conspiracy behind the Gujarat carnage of 2002. This evidence could have aided the SIT to conclude that there was a conspiracy amongst bureaucrats, police personnel and elected representatives in the Gujrat genocide of 2002.
The SLP is being heard by a Supreme Court Bench comprising Justices AM Khanwilkar, Dinesh Maheshwari and CT Ravikumar. Senior Advocate Kapil Sibal is appearing for petitioners Zakia Jafri and CJP.
Sibal pointed to records that were in possession of SIT, which the team failed to investigate including Call Data Records (CDR) collected during the riots, wireless messages of Police Control Room as also important letters written by IPS officers indicating complicity of policemen during riots and thwarting the façade of normalcy that was painted after February 2002 even as violence continued until August 2002.
Failure to look at CDRs
The Protest Petition moved by Zakia Jafri and CJP also states that the SIT failed to authenticate the Call data records (CDR) that were gathered by then SP of Bhavnagar, Rahul Sharma. These CDRs contained call details of all mobile phones that were operating from Ahmedabad city between February 25, 2002 to March 4, 2002. The data contained details of numbers to which phones were dialed and from which the calls were received, as also the approximate location of the phone from which the call was made.
This data was presented by Sharma to the Nanavati Commission. However, since the data from the two CDs received from telecom operators were zipped together and copied on to a single CD, they needed to be authenticated and compared to the original; a task that was ignored and not performed by the SIT.
Role of Shivanand Jha
The Protest Petition states that Shivanand Jjha who was the Additional Commissioner, Ahmedabad, had the city's Police Control room under his control during the riots and the SIT failed to investigate why politicians were sitting in the PCR during the riots and whether they had any role to play in the massacre.
Issues not dealt with by the Magistrate and Guj HC
While there were several issues that were not dealt with by both the courts, they have been highlighted in detail in the SLP before the Supreme Court. This includes:
complicity of public servants which in turn includes mob mobilisation at Sola Civil Hospital,

non-response from Fire Brigade despite 45 distress calls,

selective preventive arrests,

delay in declaring curfew in several violence affected districts,

delay in army deployment.
Lt Gen Zameer Uddin Shah, in charge of the Army Deployment in Gujarat in 2002, was not examined by the SIT. In a book he wrote about the riots, he mentioned that initial reception of the army was that briefing and provisioning of suitable transport and maps were inadequate and delayed.
Further, post Godhra violence was also reported in April, June, August and September months of 2002, and as per report submitted by Dy IG E Radhakrishnan to the state's DGP and IB, continuing spread of communal violence was reported from 993 villages and 151 towns between February and August 2002.
The wireless messages records revealed in 2011
In 2011, after almost a decade of the riots, PC Pande, who was then Commissioner of Police, Ahmedabad, presented to the SIT a wireless message book of PCR, Ahmedabad which contained some crucial messages. These are also a part of SIT records and one such message revealed that a police informer, on February 27, 2002 at about 9 P.M, had informed a wireless van that a truck full of arms was present at Rakhial char rasta. This message was in turn was passed on to SIB.
Other messages included information on transport of dead bodies from Sola Civil Hospital to crematoriums, basically what was the start of the riots. There are messages such as:
"Situation is very tense in Ramol Jamtanagar. Send ACP"
"Vehicle has been set on fire on highway near Gujarat high Court"
"10 dead bodies have been taken for cremation ceremony from Ramol Jamtanagar to Hatkeshwar Cremation Centre with crowd of 5 to 6 thousand"
These messages were the precursor to the grand scale of violence that was unleashed in the next few days and the sporadic incidents of violence that continued in the state for the next few months.
The Citizens Tribunal
The Concerned Citizens Tribunal documented, among other things, newspaper reports during the riots. These included reports of minors being shot at by the police in Vadodara, people testifying that the police watched as they were being attacked, Rapid Action Force (RAF) jawans attacking and misbehaving with Muslim women and so on.
Situation after February 2002
While there were claims for the administration that the violence was controlled within 72 hours of the breaking out of violence, the reality was different as is depicted in evidences. Senior Counsel Sibal pointed to the letter written by E Radhakrishna where he wrote to the Home Department giving a report on a review of law and order situation in the state. He has noted that there is latent communal tension in most places. He also stated that he has received complaints from minority community that out of the 302 dargahs, 209 mosques and 30 madrassas that were damaged during riots, only a handful have been repaired. Further, it was difficult for minority community to restart their commercial activities post-riots.
RB Sreekumar's letters unheeded
Petitioners highlighted letters written by the then ADGP (Intelligence) RB Sreekumar to the government, were ignored in the aftermath of the riots. In a letter dated April 24, 2002 he has stated that total normalcy had not resumed in Ahmedabad, and that feedback obtained from the bulk of Muslim community indicates that they perceive themselves as a section of the population, left at the total mercy of the radical communal elements led by Hindu, organizations like Bajrang Dal and Vishva Hindu Parishad (VHP.).
He also stated, "It is alleged that the police officers are not fair in recording the complaints (FIR) of minority community and often pressurize and strong persuasive tactics are also adopted for dissuading the complainants from giving complaints, to minimize the ingredients of offence, and also to avoid naming of specific accused persons." He also noted that many acts of crimes, which took place as different transactions are clubbed together and registered as single FIR affecting the reliability and evidentiary value of the complaints.
Here are some excerpts from his letter:
"There are many communally inciting pamphlets, handbills etc. issued by Hindu and Muslim communalists, without any indication about the identity of publisher, printers and other details. But it is noticed that VHP has recently issued a pamphlet containing elements of communal instigation."
"Inability of Ahmedabad City police to contain and control violence unleashed by the communally oriented unruly mobs created an atmosphere of permissiveness and this has eroded the image of police."
SIB's Actionable Points Given to KPS Gill
Sreekumar had submitted these actionable points to KPS Gill, former Punjab DGP, who was appointed as advisor to the Chief Minister. These included points like replacing present incumbents from executive posts where police either remained inactive during the riots or played a collaborative role with the rioters for deterrent effect, identifying storage points of arms and weapons. The letter also pointed out that VHP and Bajrang Dal were pressuring the minority community to withdraw FIRs as a compromise for ensuring their return to their residences.
Sibal argued that all of these letters were available with the SIT and there is a clear mention of what action was needed at that time and in many places complicity of police is also hinted, yet, SIT did not accept his letters as evidence of conspiracy deeming him to be a 'motivated officer'. It was declared that since he was superseded in his promotion in 2005, he was acting in a motivated fashion. However, these letters were written in 2002, Sibal pointed out.
In fact, Sreekumar's version was corroborated by another officer before the SIT, Maniram who was Additional DG (Law & Order), Gujarat during the riots. In his statement, he writes that "I informed Shri Gill that the tension continued to prevail in Ahmedabad city amongst the Hindus and Muslims. I further pointed out to Shri Gil that officers who were responsible for not preventing the rights resulting in loss of life and property in their jurisdiction should be immediately transferred irrespective of their status and good officers posted in their back."
"This is all consistent and corroborated," explained Sibal, yet it was dismissed by the SIT.
Minister instructs mob, indicates conspiracy?
Among the many communications that point to the conspiracy behind the post Godhra riots, was one confidential letter written by PC Pandey who was then Ahmedabad CP, to K Chakravarthy who was then Gujarat DGP. Pandey wrote that he has received information that on April 15, 2002, outside Delhi Gate near Kapadia High school, that Bharatbhai Barot who was then Minister of State for Food and Civil Supplies, came in private white car and he had some talks with mob. Immediately after he went away, the incidents of arson took place. He noted that in the mob were workers of Bajrang Dal such as Harshad Panchal, Dipak Goradia and Dinesh Prajapati.
"It is requested to bring this matter to the knowledge of Government and to make an arrangement that Hon'ble Ministers of Government may not do such activity," he concluded in his letter.
The next hearing is scheduled for November 23.
The order may be read here:
Related:
Zakia Jafri SLP: Were SIT's acts of omission deliberate?
Only SC can bring to life the cold print of the Constitution: Sibal in Zakia Jafri SLP
These matters should not be forgiven or forgotten: NHRC report revisited during Zakia Jafri SLP hearing
Tehelka sting tapes containing crucial evidence ignored by SIT: Zakia Jafri to SC