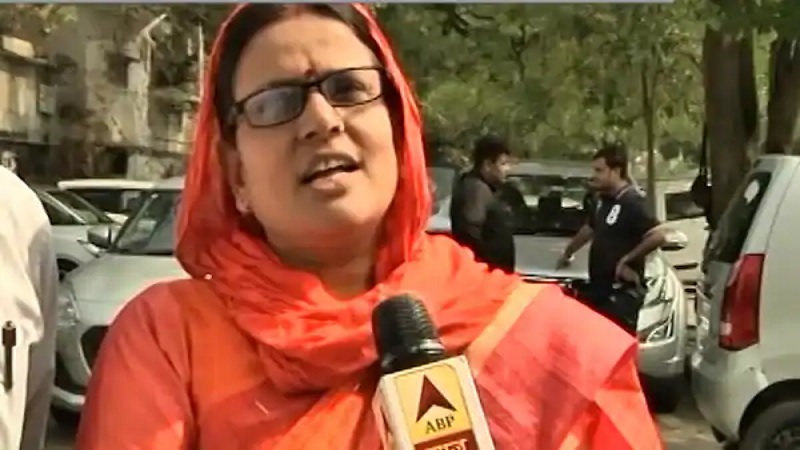 Facebook Inc has responded to two complaints sent by Citizens for Justice and Peace (CJP) against hateful and inciteful speech made by Ragini Tiwari, stating that they are not in a position to take any action against Tiwari. Instead Facebook suggested that CJP contact the party directly to get a resolution on the issue.
CJP has sent complaints on two occasions to Facebook concerning the inflammatory acts of Tiwari.
The December 24, 2020 complaint was about her video whereby she appealed to the masses to prepare themselves for December 17 to recreate Jafrabad (read a reference to the February 2020, Delhi Violence) if the farmers don't stop protesting and leave Delhi. She openly issued a fresh warning to the Central and Delhi Government that if the protests are not put to an end by December 16, she will take to the streets and get all roads cleared and history will repeat itself. By history, she meant the targeted Delhi Pogrom where she brazenly called for the slaughter of the Muslim community and the violence that followed led to deaths of more than 50 people.
Another complaint was sent on March 3, 2020 for the comments she made in a Facebook live broadcast on February 23, 2020, amidst the Delhi violence. In the video she is seen using derogatory language including cuss-words against the Delhi police for their alleged inaction against stone-pelters. In the 23-minute-long video she said, "Yes, for my country and religion, I cleaned out Jafrabad, and I don't regret it. If I stay alive, then I vow that every time Shaheen Bagh and Jaffrabad [situations] are created, I will clean them out again, in my style."
Facebook defines hate speech as a direct attack on people based on what we call protected characteristics – race, ethnicity, national origin, religious affiliation, sexual orientation, caste, sex, gender, gender identity and serious disease or disability. It further defines attack as violent or dehumanising speech, harmful stereotypes, statements of inferiority or calls for exclusion or segregation.
It further segregates hate speech into three tiers with a comprehensive list of offensive behaviour that amounts to hate speech. Yet, it refuses to take action against posts that clearly violate all their policies on Objectionable content (hate speech) and Violence and Criminal Behaviour (Violence and Criminal incitement).
Even though Facebook has set standards against public safety, hate speech, violence, discrimination, Facebook India fails to take cognisance of the communally charged politics that plagues the country. Comprehending the difference between hate speech and free speech requires a greater understanding of India's diversity and India's track record of communal clash. Not paying attention to identifying and singling out hate speech on Facebook also legitimises hate speech that, as the courts have recognised, can have detrimental societal impacts.
In Pravasi Bhalai Sangathan vs Union of India and Ors AIR 2014 SC 1591, the Supreme court had said, "Hate speech is an effort to marginalise individuals based on their membership in a group. Using expression that exposes the group to hatred, hate speech seeks to delegitimise group members in the eyes of the majority, reducing their social standing and acceptance within society."
Facebook's unwillingness to take action shows its differentiated approach in different political environments. While it recently took down President Donald Trump's account as he was nearing the end of his tenure as President of the United States, it continues to let fundamentalist views be easily propagated in India as it remains conducive to India's political environment.
Related:
CJP in action: Files a complaint with Facebook against Ragini Tiwari
Hate Speech spreads like wildfire in Karnataka
#CJPWednesdays: CJP's Hate Hatao Campaign Against Hatred and Hate Speech