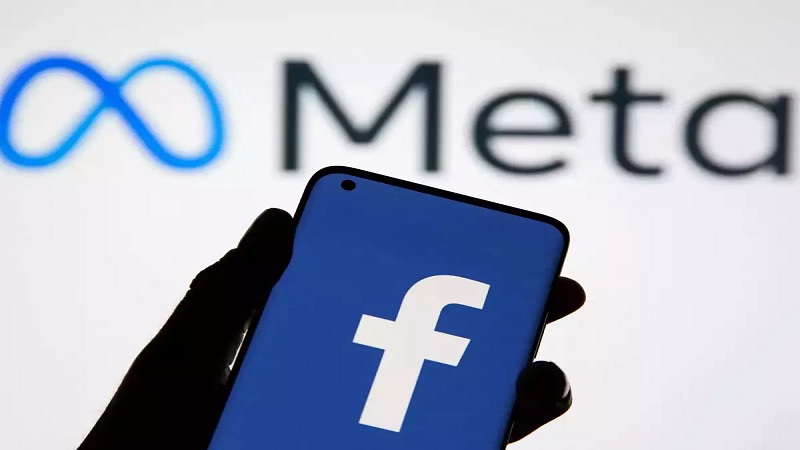 Image Courtesy:economictimes.indiatimes.com
After coming in for scathing criticism for allowing hate to proliferate on its platform, Meta, the rebranded parent company of the popular social media site Facebook, has now announced that it is taking several initiatives to combat hate during the ongoing elections in India.
"With the upcoming elections in Uttar Pradesh, Punjab, Uttarakhand, Goa and Manipur starting February 10, we are sharing an update on how Meta is prepared to protect people and our platform during this period," said Meta in a blog post on Thursday, the day the first phase of elections began in Uttar Pradesh. "We have a comprehensive strategy in place for these elections, which includes detecting and removing hate speech and content that incites violence, reducing the spread of misinformation, making political advertising more transparent, partnering with election authorities to remove content that violates local law and helping people make their voices heard through voting," said the social media giant.
SabrangIndia and our sister organization Citizens for Justice and Peace have repeatedly brought to light several instances of hateful and inflammatory content being allowed on the platform in the past. Journalist and activist Teesta Setalvad has explained how Facebook may have been both, a beneficiary and an offender in India's ecosystem of hate. We have also written to Facebook bringing to light such instances in the past, particularly cases like that of Ragni Tiwari and Deepak Sharma, but it has rarely led to any action.
Facebook has been facing heat ever since it was revealed that it was used to spread hate against Rohingya refugees, and then more recently when whistle-blowers like Sophie Zhang made a series of allegations of the company bending the rules to suit the ruling regimes in valuable markets like India.
"FB feels no responsibility to protect democracy and clean clutter. Politicised decision making was largest in India. When they caught Facebook accounts manipulating Indian politics, they promised to take action. But when they realized the hate came from a BJP MP there was radio silence," Zhang had said during a recent webinar where Indian and international rights organisations once again urged Meta to release the Human Rights Impact Assessment (HRIA) on India report.
Facebook, that has hitherto appeared to have done very little to curb the spread of communal and caste-based hate, often taking no action against serial hate offenders who abuse its platform to create and share inflammatory content, is now saying that it has a proper plan of action in place to tackle such content. "Meta has been preparing for these elections in India; we have a comprehensive strategy in place to keep people safe and encourage civic engagement," said Meta, adding, "We'll be activating our Elections Operations Center so we can watch out for potential abuses that could emerge across the platform related to these elections. That way we can respond to them in real time."
Meta further explains, "We've made significant investments in teams and technologies to keep hate speech, misinformation and other forms of harmful content off of the platform. In addition to ramping up our regional language support, we are giving funding support to our fact-checking partners to deliver training programs for the public and journalists on tools and techniques to verify election information and stories."
Meta has not only increased its investments into combating hate, it also claims to have improved its mechanisms for spotting hate in multiple languages. "We've invested more than $13 billion in teams and technology. This has allowed us to triple the size of the global team working on safety and security to over 40,000 including 15,000+ dedicated content reviewers across 70 languages. For India, Meta has reviewers in 20 Indian languages," said Meta, further explaining, "If a piece of content violates our policies against hate speech, we remove it using proactive detection technology or with the help of content reviewers. If it doesn't violate these policies, but can still lead to offline harm if it becomes widespread, we demote it so fewer people see it."
Facebook had also come under fire for its dodgy Community Standards and how they were applied differently in different circumstances, with many people often complaining how despite complaining to the social media platform, hateful content flagged by them was not taken down. But now, Meta says that now "under our existing Community Standards, we remove certain slurs that we determine to be hate speech. We are also updating our policies regularly to include additional risk areas. To complement that effort, we may deploy technology to identify new words and phrases associated with hate speech, and either remove posts with that language or reduce their distribution. We also take down accounts of repeat offenders or temporarily reduce the distribution of content from such accounts that have repeatedly violated our policies."
It further claims, "We've made significant progress. The prevalence of hate speech on the platform is now down to just 0.03%." But the proof of the pudding lies in the tasting, and Meta can rest assured that CJP and other human rights organisations will watch them closely till the conclusion of these elections, and even after that to monitor if they do indeed walk the talk.
Related:
India's Ecosystem of Hate: Is Facebook both, a Beneficiary and an Offender?
Hate Offender: Deepak Sharma's Hate Speeches have gone unchecked so far
Hate Hatao: CJP doubled its efforts to check hate crimes in 2021