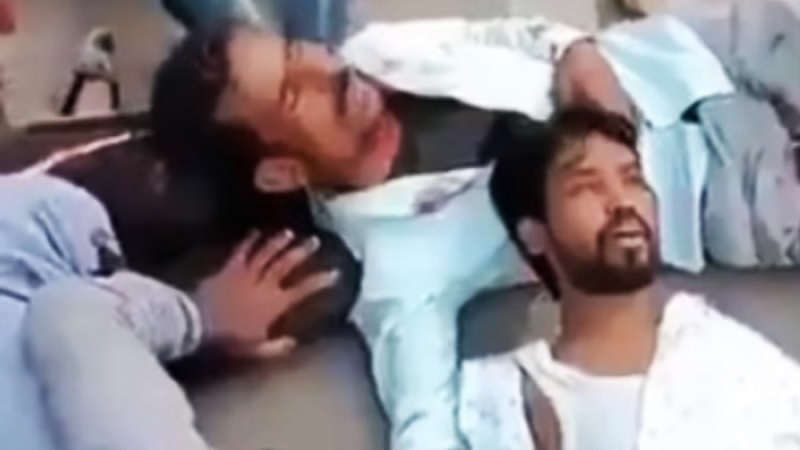 Image Courtesy:barandbench.com
24-year-old Faizan became a household name after a video of him being forced to sing the national anthem even as he lay injured and writhing in agony on the ground went viral on social media during the February 2020 North east Delhi violence. The young man and his friends had been beaten brutally, and a few days later Faizan succumbed to his injuries.
In a plea seeking a court-monitored Special Investigation Team probe into his death, the Delhi High Court has asked the Delhi police to file an affidavit regarding the preservation of documents and working of the CCTV cameras at the police station.
Justice Yogesh Khanna said: "….with regard to direction to respondent No.3 to file an affidavit supporting all the relevant material regarding functioning of CCTV cameras of Police Station Jyoti Nagar and in particular on February 24, 2020 and February 25, 2020, let an affidavit be filed qua the functioning of said CCTV cameras along with material evidence qua its non-functioning on specific days or month, be filed before the next date of hearing with an advance copy to learned counsel for the petitioner."
The Single-judge Bench also directed that if the CCTV cameras were not functioning, documents supporting that fact had to be produced in court. According to LiveLaw, the petitioner Kismatun's (Faizan's mother) advocates, Vrinda Grover and Soutik Banerjee, had earlier told the Court that the police have claimed that the CCTV cameras of the police station were not working on the relevant date.
According to the Indian Express, the police have filed a status report in the court stating that they are still trying to ascertain the identity of officers seen in the viral video and that only one policeman has been "pinpointed on probable basis".
The video was shared over social media and WhatsApp when the incident first came to light on February 25, during the communal violence of Northeast Delhi. The video showed the three men, writhing in pain on the ground surrounded by a group of Delhi police personnel, who stood by, purportedly taunting and ordering them to sing the national anthem, and also Vande Mataram, occasionally, hitting them with their lathis.
Faizan, who was a resident of Kardam Puri, succumbed to his injuries at LNJP Hospital. Dr Kishore Singh, medical director of the hospital, had been quoted by the Indian Express, "He was admitted to the neurosurgery ward on February 25 and died three days later. He had suffered gunshot wounds and was critical."
The matter will be heard on March 15, 2021.
The order may be read here:
Related:
Northeast Delhi violence: Policeman from 'national anthem' video questioned