What could be more embarrassing for the self-proclaimed Ambedkar bhakt, PM Modi, the UP CM Yogi and the sangh parivar than this?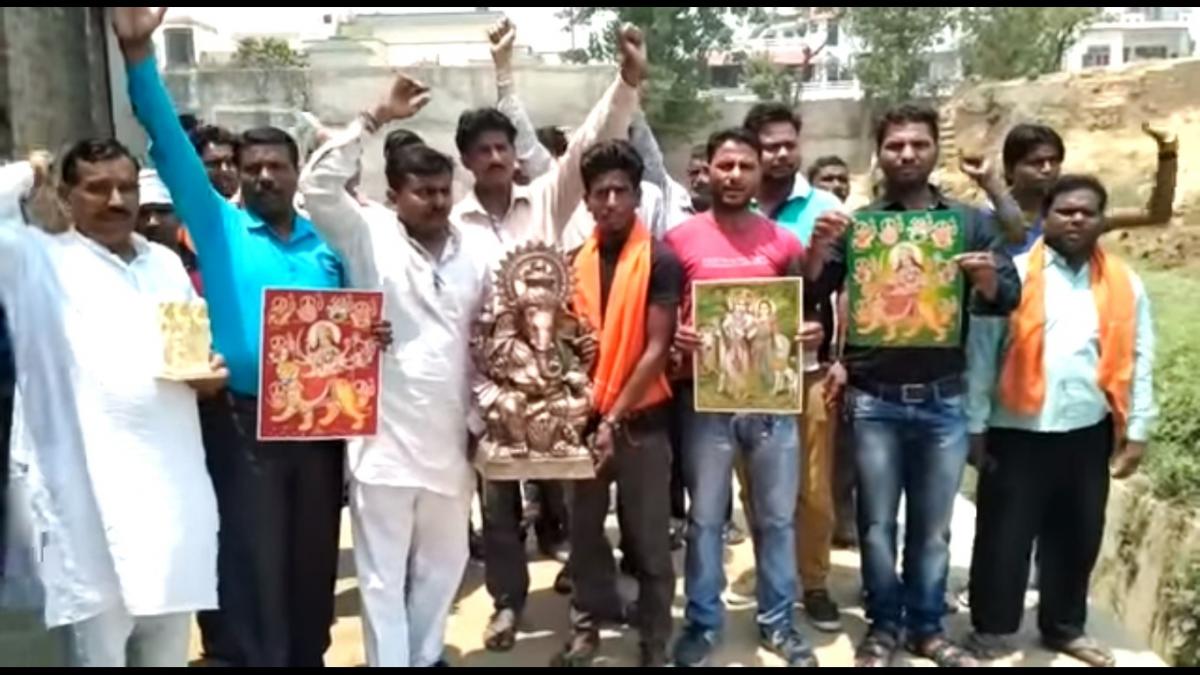 Moradabad Dalits: Symbolic farewell to Dalits.
Earlier it was Moradabad and Sambhal. Now, over 2,000 Dalits from Aligarh alleging police inaction in the face of continuing upper caste Thakur atrocities against them have threatened to embrace Islam. In some other instances, Dalits have already converted to Buddhism or declared their intent of doing so in the near future.
The threat to turn to Islam was triggered by a clash last Tuesday over construction of a Bhai Baba temple near an abandoned well which was opposed by local Thakurs, according to a report in the Times of India.
On Sunday they immersed pictures of Hindu gods in a rivulet close to their village in a symbolic goodbye to Hinduism.
Bunti Singh, a Dalit leader and resident of Keshopur Jhopri village told the Times of India they had decided to convert to Islam in protest against "discrimination and harassment: by upper caste Hindus.
Also read: Attacks on Dalits in UP: Valmikis say 'farewell' to Hinduism, threaten to convert to Islam.
Threat to convert to Islam helps: Barbers in Sambhal give haircuts to Dalits under police protection.

Alleging political opportunism, Singh said that the upper castes treated Dalits as fellow Hindus at the time of elections but after that reverted to treating them shabbily.
"They don't consider us as part of Hindu community and use derogatory language against us. It is better for Dalits to convert," said Bunty.
He alleged that since the coming to power of Yogi Adityanath as UP's chief minister, the upper castes have started flexing their muscles. "Atrocities against Dalits have been on the rise, with the active participation of rightwing Hindu organizations".
Another Dalit from the village, Jaiveer Singh alleged that the Thakurs have dug up drains from their toilets towards the spot where the Dalits were planning to install their idol with obvious intent.
While admitting that some Thakurs had done so, Devendra Chauhan husband of the village Pradhan, told the Times of India that the matter had since been resolved and that some local Dalit leaders were creating disharmony for their own vested interests.
Aligarh's senior superintendent of police, Rajesh Pandey told the Times of India that adequate police force has been deputed and attempts were afoot to resolve the issue amicably.