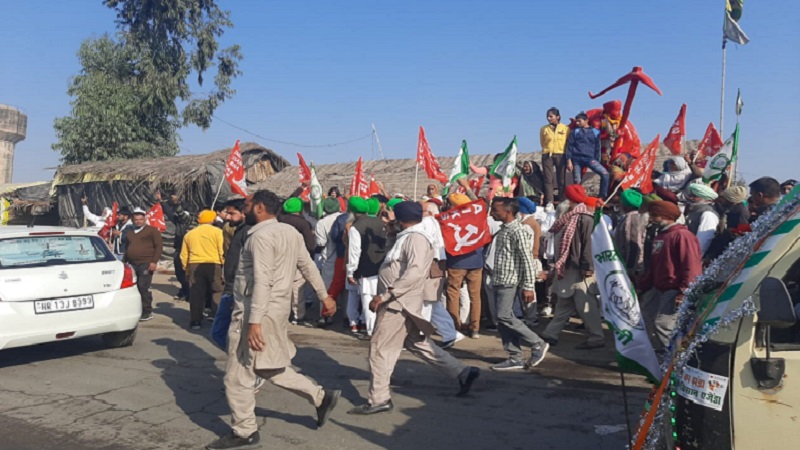 It is surreal to see the borders of Delhi slowly bid farewell to lakhs of farmers, who had come here, over a year ago, to begin one of the most unique peaceful protests seen in recent times.
They had arrived on the same roads from November-December 2020 and had reached here braving water cannons, lathi charges, blocked roads and ditches dug by state governments, especially in Haryana. Today, on December 11, 2021, the farmers protest has been suspended and thousands are now taking the same roads back home from each border site. However this time, there was music, dance, celebration, showers of flower petals and sweets being distributed along the way. There were warm hugs, tears of parting, and promises to stay in touch too,
Cheering them on are common people of Haryana, Uttar Pradesh and Delhi, who say they have seen history being written by the farmers who came from these three states, as well as Punjab, Rajasthan, Madhya Pradesh, Maharashtra, South India, West Bengal and more. There was a massive victory and farewell rally at Sikri kisan chowk by All India Kisan Sabha (AIKS), and celebrations on other borders too.
The farmers began collecting their belongings, and wrapping up the 'homes' they had built to brave the scorching summers, torrential rains, and bitter Delhi winters a day ago. Many hauled the temporary structures they had built onto tractor trolleys and headed out homewards on Saturday.
"Victory of good over evil… this is a suspension… the protest is not over," say scores of farmers, talking to media, and independent video content creators. Even after Prime Minister Narendra Modi's announcement to cancel the three laws, the farmers had stayed put at protest sites, citing their other demands, and have now suspended the protest once the government sent the formal letter of acceptance.
Farmers camping at Delhi's Singhu, Tikri and Ghazipur borders started their celebrations and victory march to celebrate the landmark victory after a 15-month agitation that forced the Bharatiya Janata Party (BJP)-led government to withdraw three contentious farm laws. Many took out tractor marches, padyatras, mini rallies, all met with great enthusiasm by locals of the areas they passed through. Many of these locals had also visited the protest to volunteer, or just listen to the farmers and share their views.
Time to go home ?
#FarmersProtest_FatehMarch pic.twitter.com/kwXmm1MBPL

— Amanpreet Singh Uppal (@iAmanUppal) December 11, 2021
Bright shining smiles… Celebrations at Tikri Border #FarmersWon #FarmersProtest_FatehMarch #1YearOfFarmersProtest #FarmersProtest pic.twitter.com/dQ810BcFlM

— Kisan Ekta Morcha (@Kisanektamorcha) December 11, 2021
Farmers who had camped at the three Delhi borders for over a year, had also braved a massive attempt, amplified by pro-government media, to brand them "terrorists" and "khalistanis", and say that they are unlikely to forget that, espcially when they cast votes in the states such as Uttar Pradesh, Uttarakhand, and Punjab.
According to Rakesh Tikait, the face of the farmers' protest at Ghazipur border, the farmers are heading back and the entire process of vacating the border will take a couple of days. He said he will only leave when the last farmer is safely on his way home. Other leaders too were at the respective borders participating in the celebrations. However, the farmers, and the leaders of the Samyukt Kisan Morcha, which is spearheading the protest movement have been clear that they are closely watching the Government's next moves.
"Godi media bye bye"

Farmers bid farewell at #SinghuBorder pic.twitter.com/rKkqFRYqvA

— Nidhi Suresh (@NidhiSuresh_) December 11, 2021
The government has agreed to drop all police cases against farmers, including stubble burning complaints and those filed by Haryana and Uttar Pradesh police following clashes with protesters. They will also keep an eye on the Kisan Morcha's demand for compensation for the deaths of over 700 farmers during the protest. States of Haryana and Uttar Pradesh have given an "in-principle approval" after Punjab announced the compensation. However the farmers are likely to keep the pressure on, especially in the election bound states.
These are the demands of the farmers:
Withdrawal of all the agitation-related cases registered during this protest in all states and Union territories, or under central government agencies, etc.

Compensation to all the families of the agitating farmers who died during the course of the protest.

No criminal liability to farmers in the cases of stubble burning.

The government has to discuss the Electricity Amendment Bill with the SKM or with other farmers' unions before bringing it up in Parliament.

A committee to discuss minimum support price (MSP) is to be formed; the SKM will list out their members in the panel and provide it to the farmers.

The ongoing policy on MSP and its procurement in the country will continue as it is.
"This is not the end… this is a pause… will return if promises not fulfilled," was the common refrain heard from many farmers, as they bid farewell to Delhi and headed home, back to their families and farms.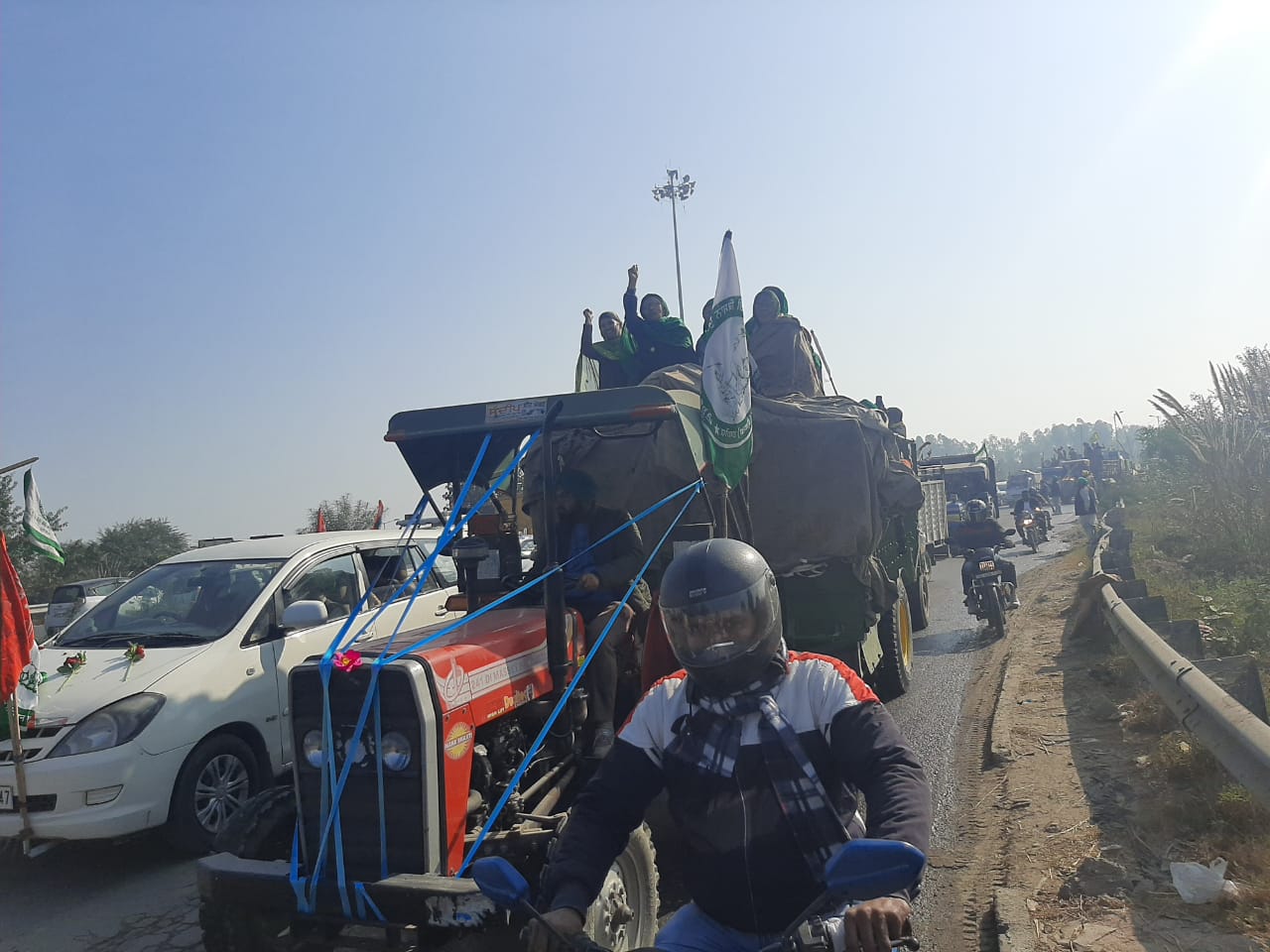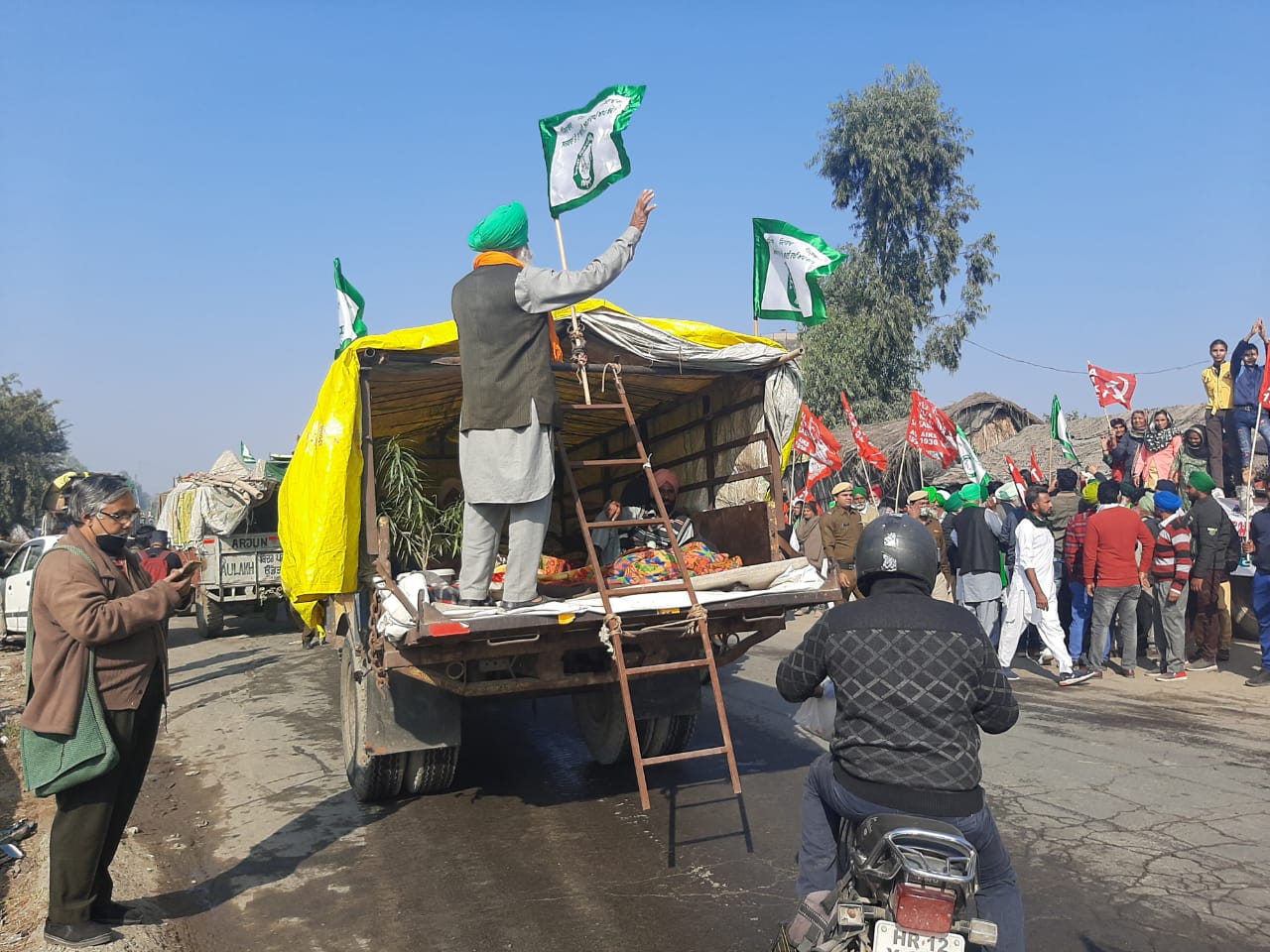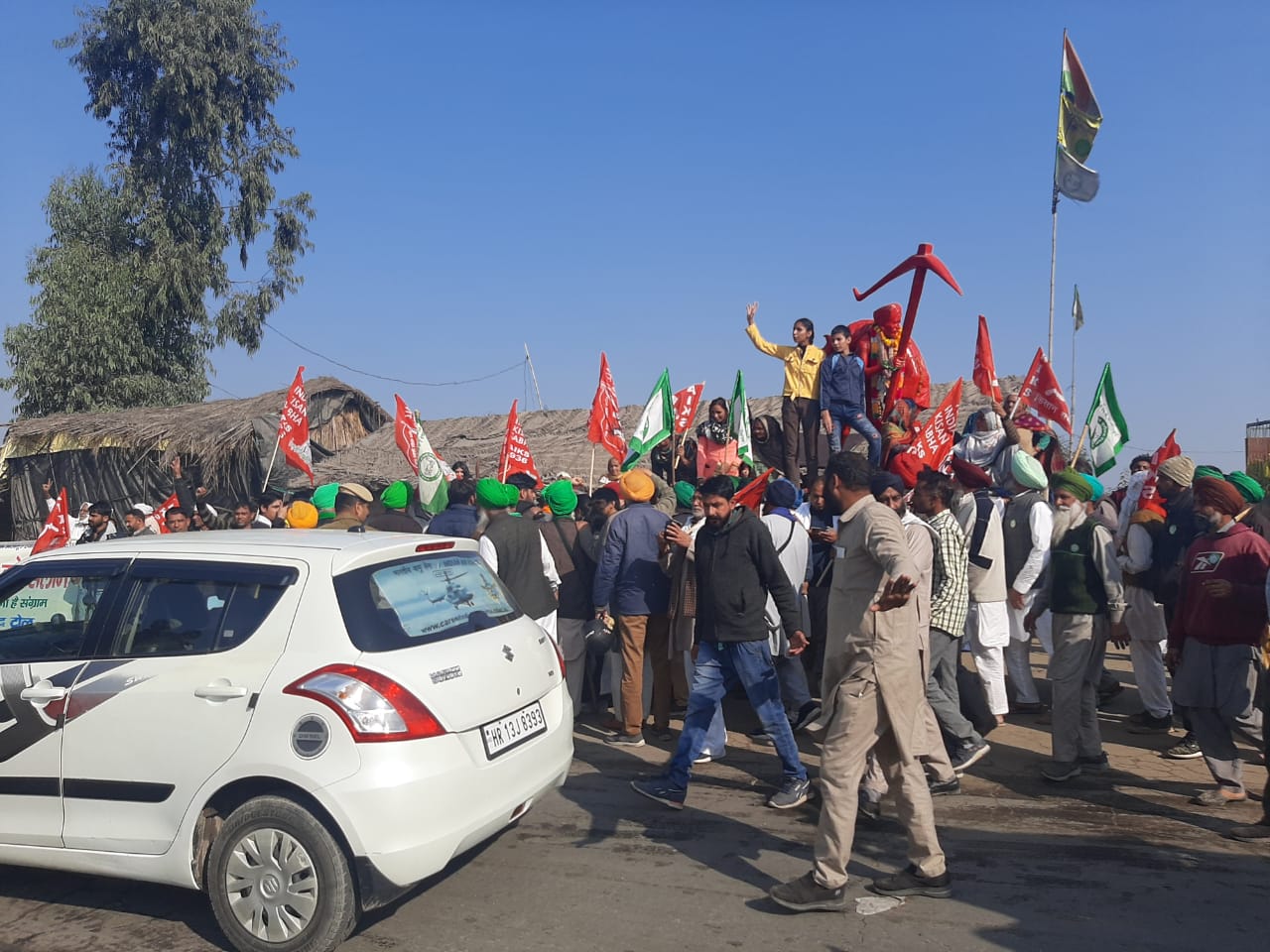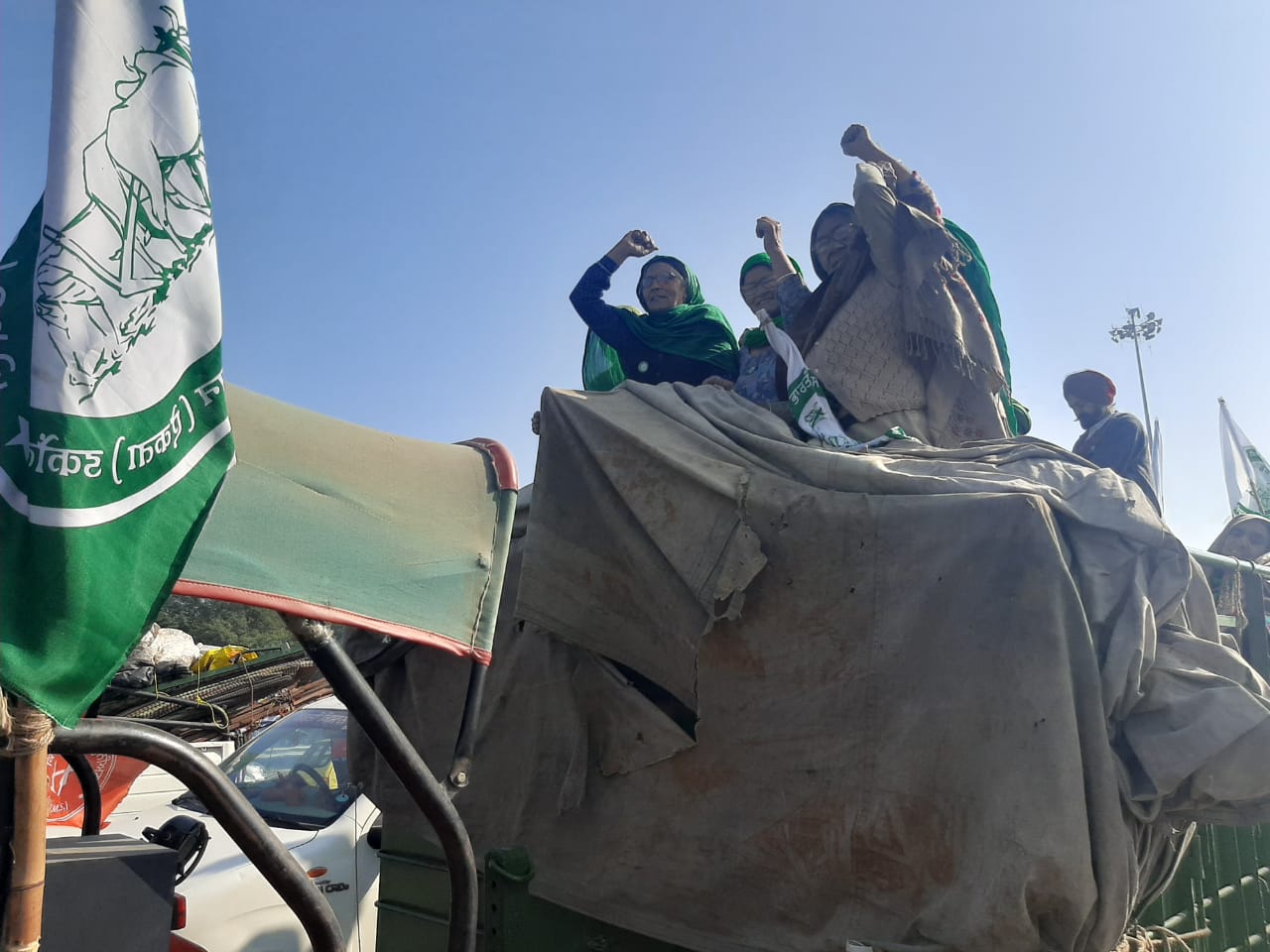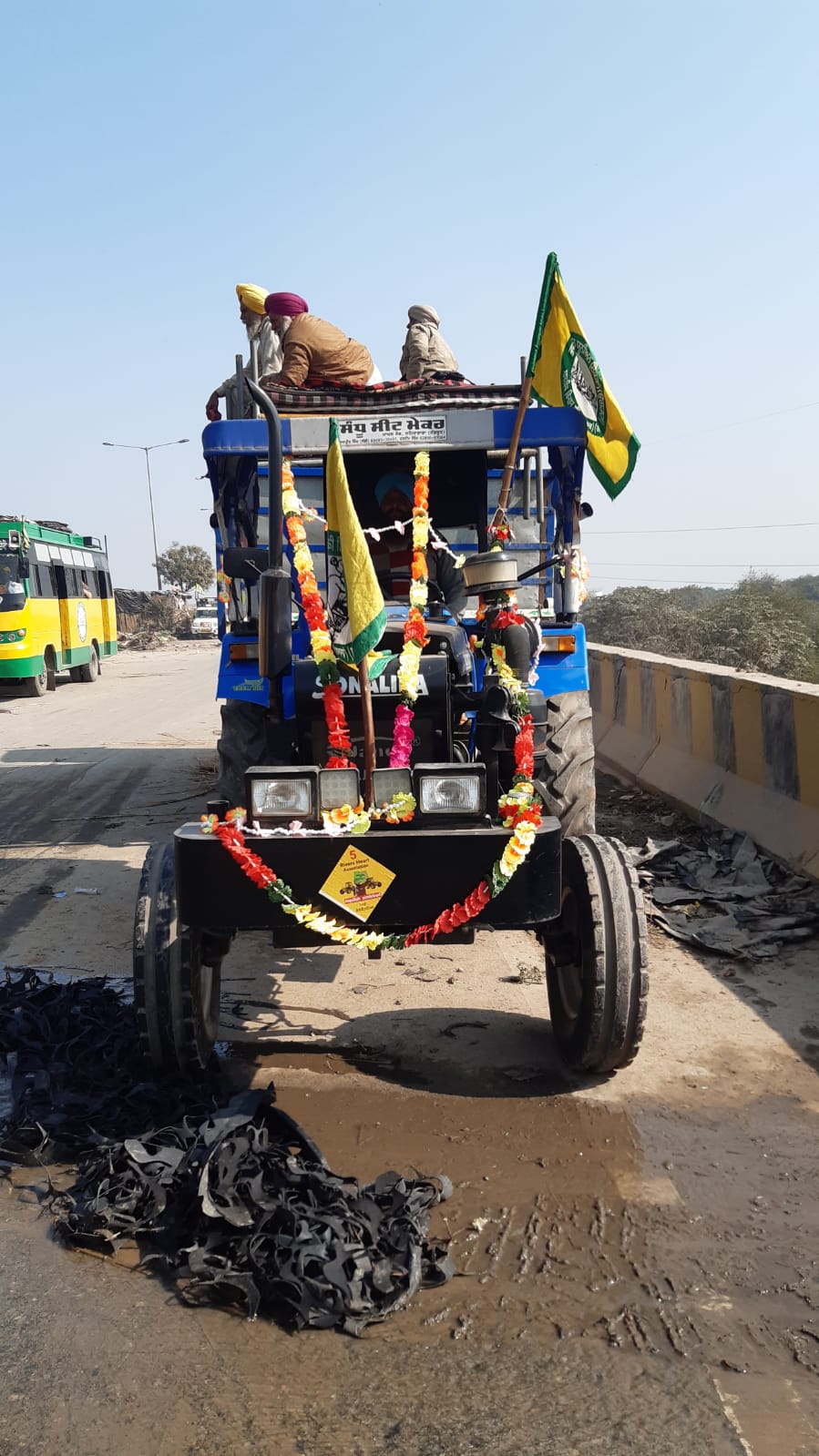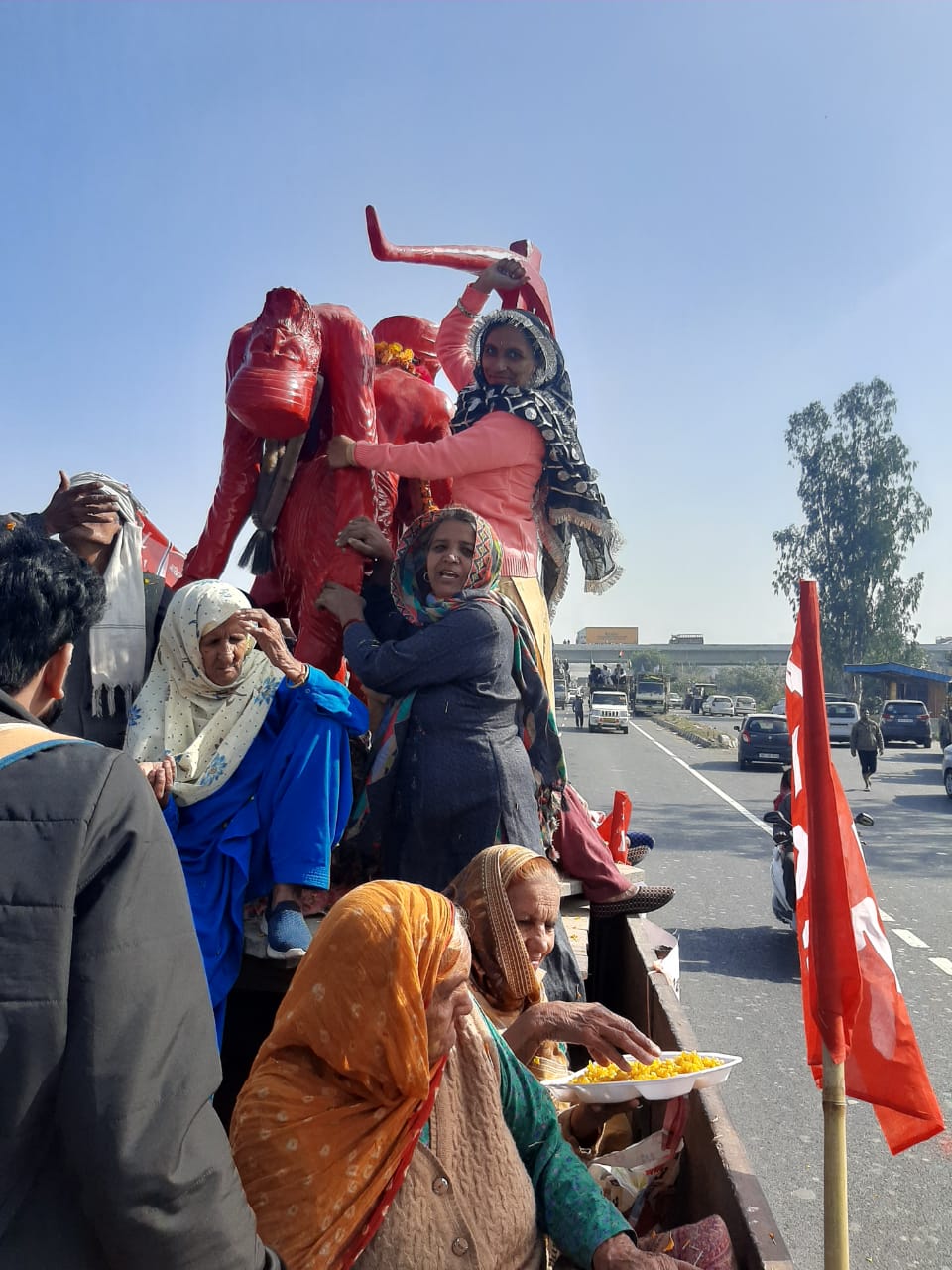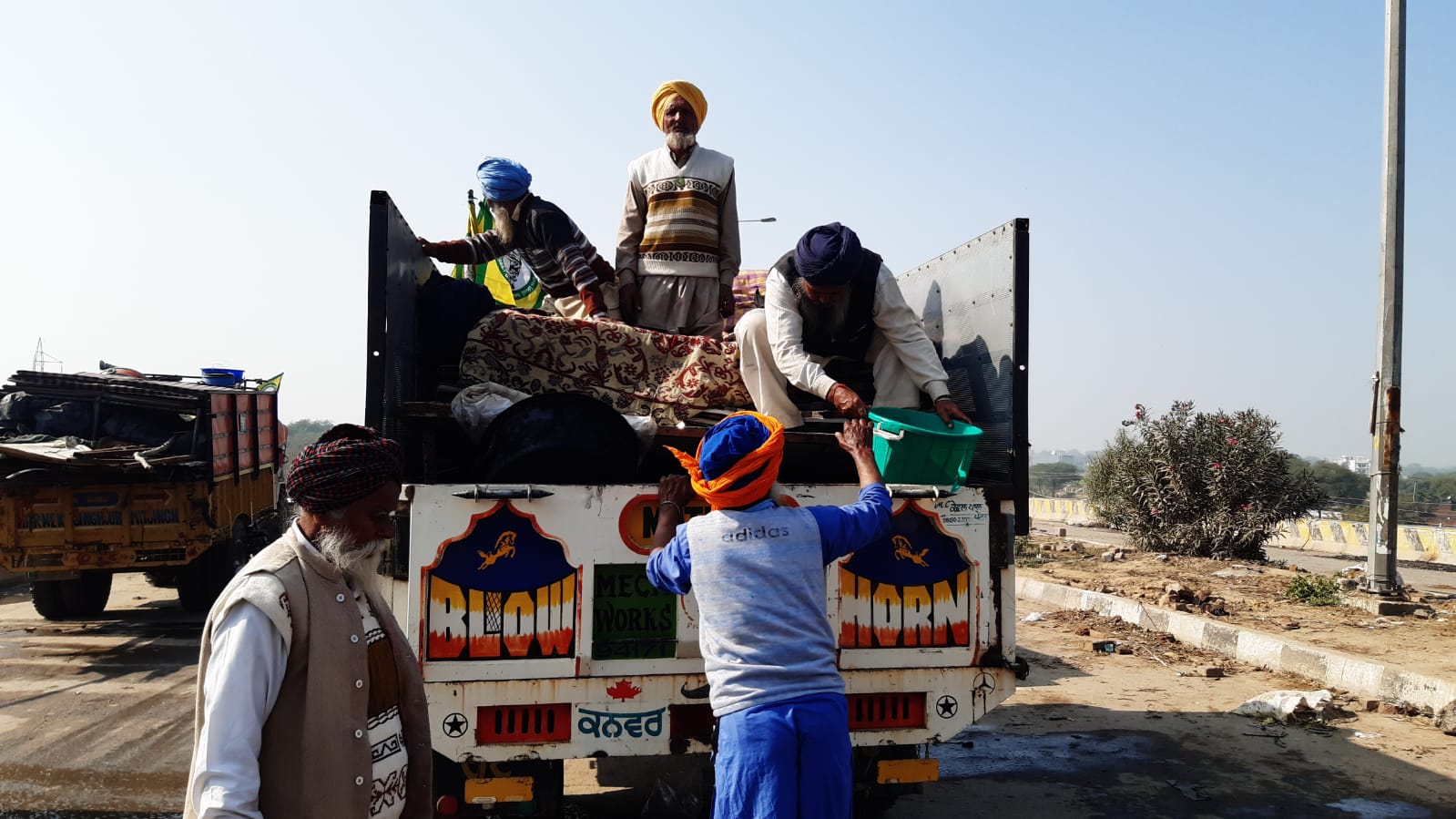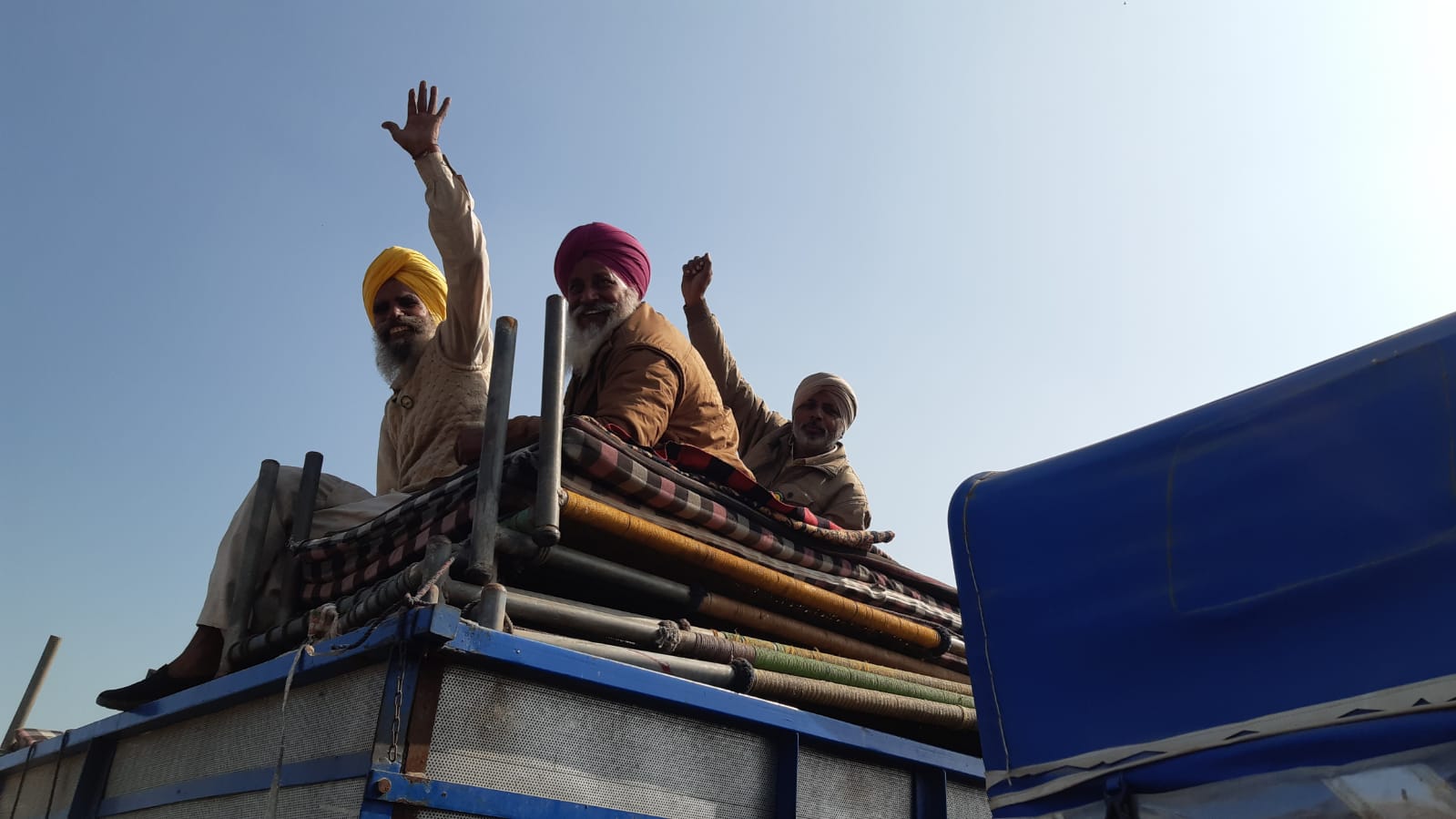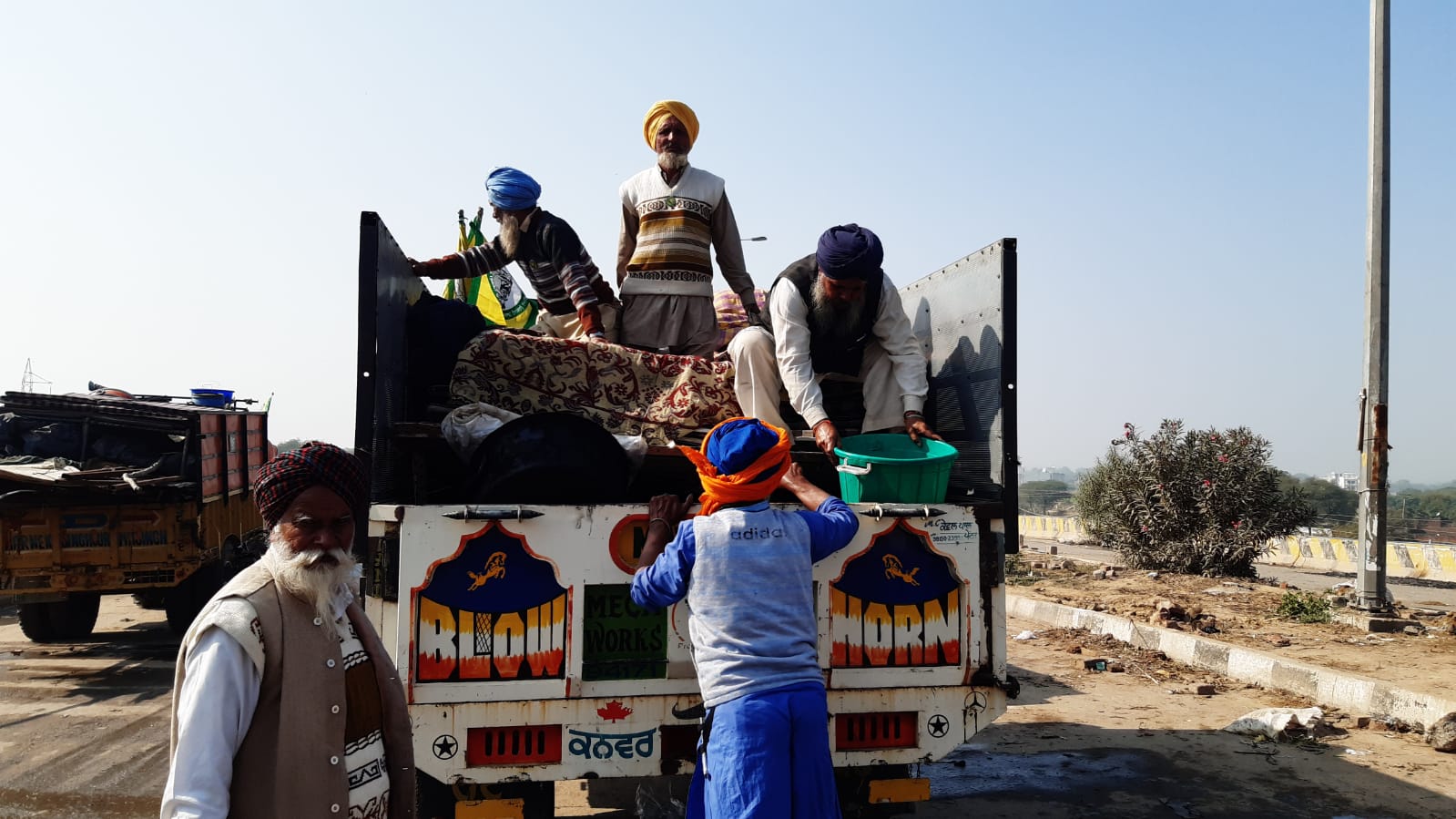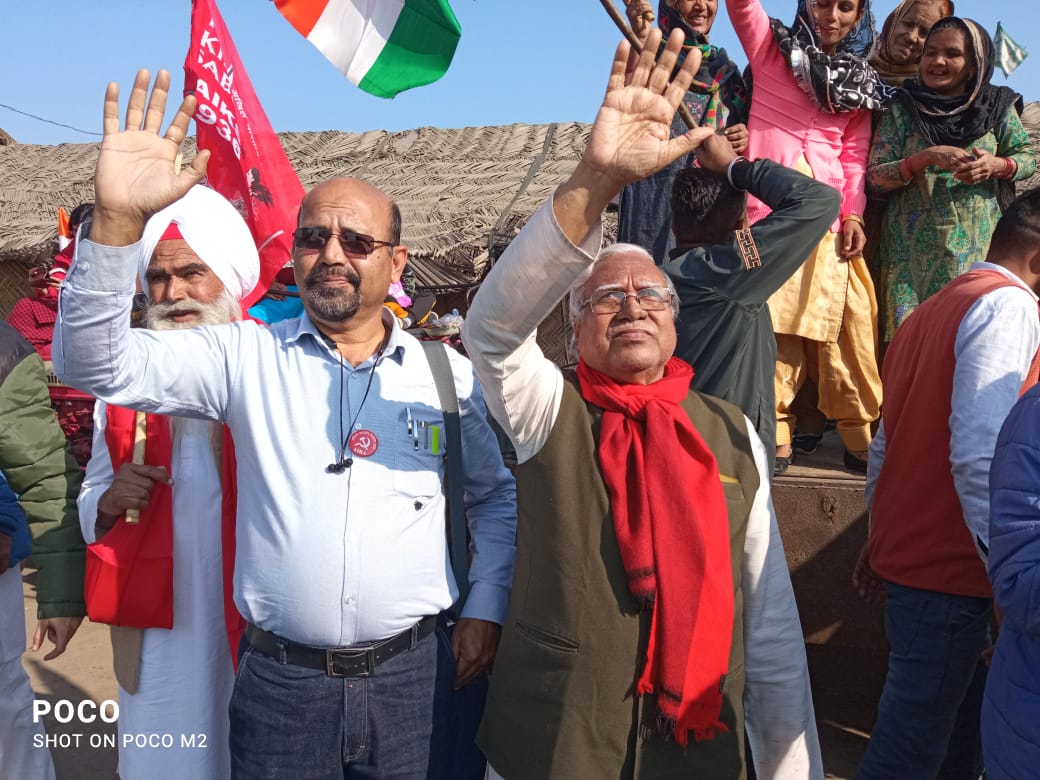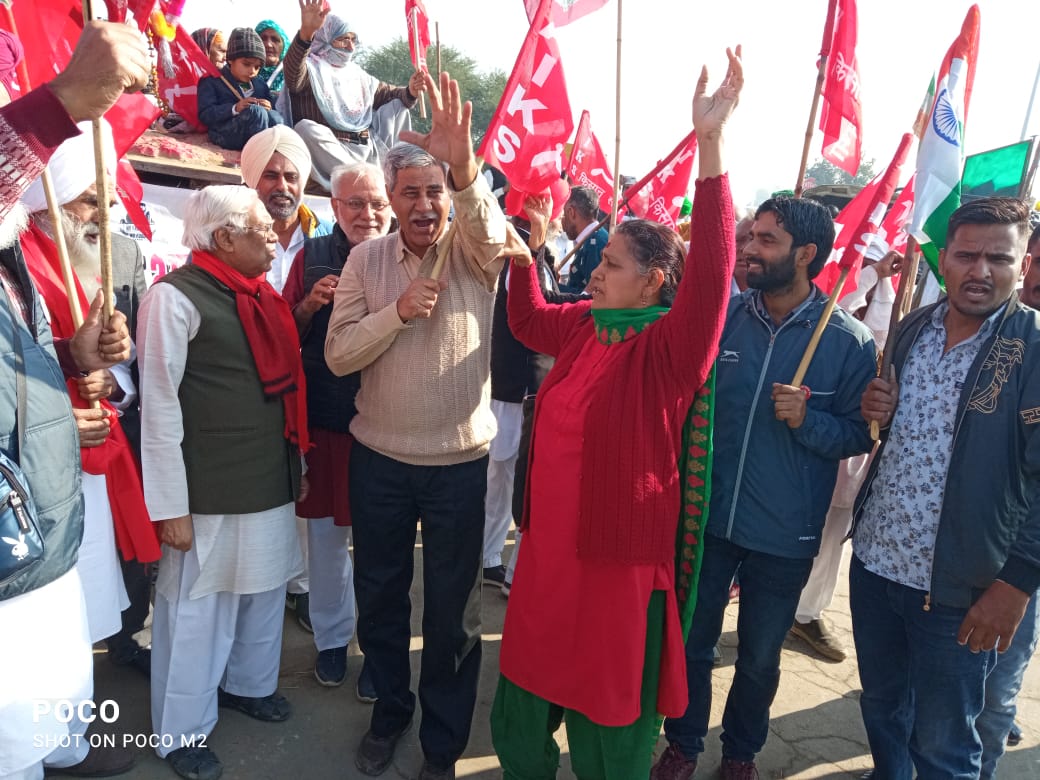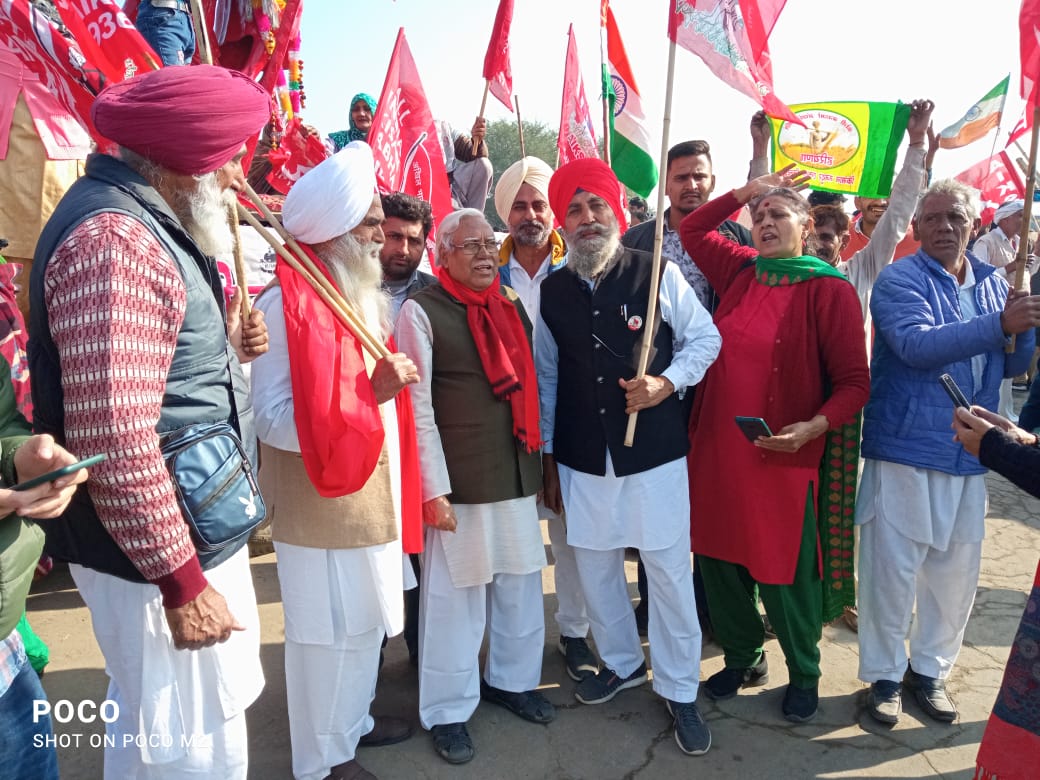 Related
Jai Kisan! Farmers hope to reap the fruits of the struggles they have undergone
SKM says govt's draft agreeable, but "this is not the end"
Willing to end struggle but no faith in GoI: SKM
SKM forms five-member committee to hold talks with GoI
Centre refuses compensation to martyred farmers claiming it has "no record"
SKM decries Centre's tyranny in disallowing debate on farm laws
Parliament repeals farm laws sans discussion, but what's next?