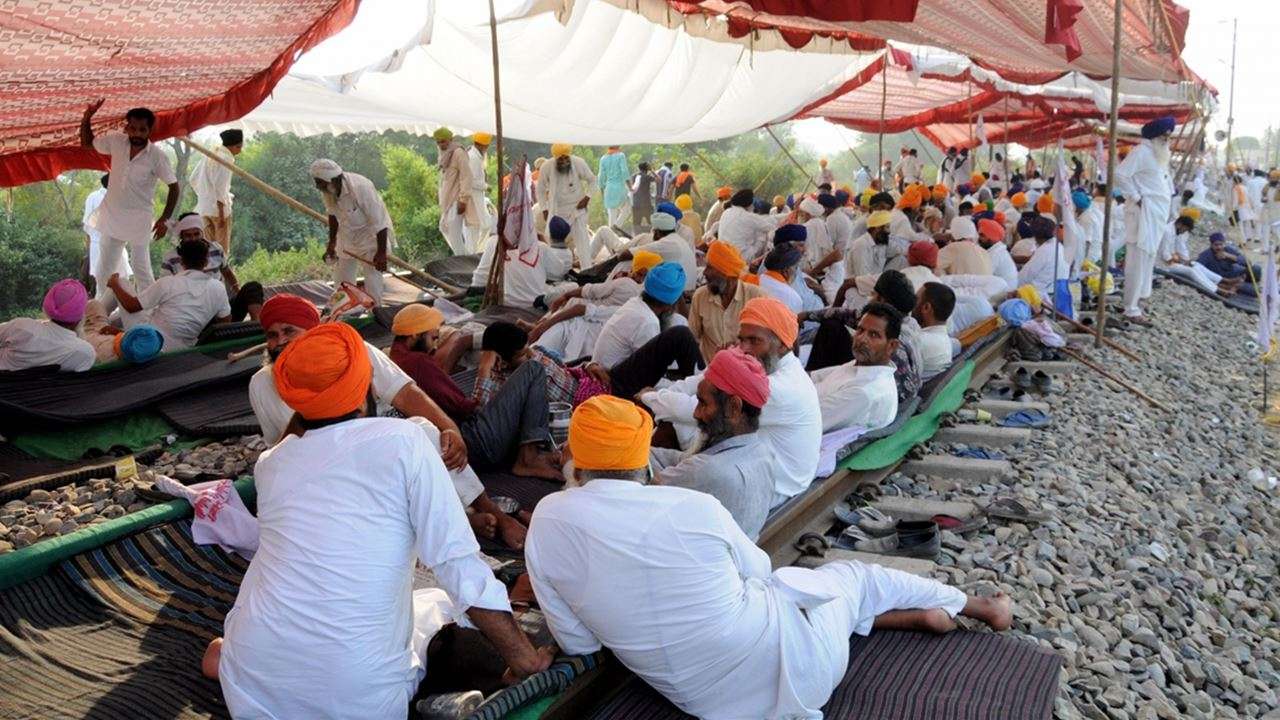 File photo | Courtesy: IANS
Preparations for the nationwide 'rail roko' campaign called by the Samyukt Kisan Morcha (SKM) have started at varying levels across states. Around 100 places in Punjab and Haryana will observe the demonstration. According to Punjab farmer leader Jagmohan Singh, there have been no reports of early detainments or police intervention so far from either state.
Farmers from both regions plan to carry out the protest from Thursday noon to 4 PM. Many northern states have shown similar enthusiasm. Meanwhile, other states such as Maharashtra and Karnataka various regions have planned demonstrations in their area.
In Mumbai, the Sanyukta Shetkari Kamgar Morcha will assemble at Dadar central railway station for a public meeting at 2 PM wherein leaders will discuss future agitations. Later, farmers will protest at 5 PM.
Similarly, the All India Kisan Sangharsh Samanvay Samiti (AIKSSS) called on all farmers near Ahmednagar to assemble near railway stations by 11:30 AM on Thursday in solidarity with the rail roko campaign.
In Karnataka, Belagavi, Mysore and around six more districts will have moderate protests for half an hour to an hour tomorrow.
According to one of the coordinators for the joint peasant struggle in the state Bhat, the rail roko will not be observed on a large-scale because there are still not many trains at railway stations. However, as many as 20,000 people will protest on March 23 during the State Budget Session to decry anti-people laws of the administration. Tamil Nadu farmers also said there would be no protests due to upcoming state elections. However, leaders alleged that the state police was trying to crush the struggle.
Related:
International organisations support Indians farmers: NYT carries full page declaration
Farmers honour fallen CRPF soldiers and martyred farmers on February 14
Are the new farm laws constitutional?
Do farmers' demands benefit India's hungry population?
SKM condemns Centre's insensitivity towards farmers deaths
We continue to fight for the same rights as Sir Chhotu Ram: Farmer leaders