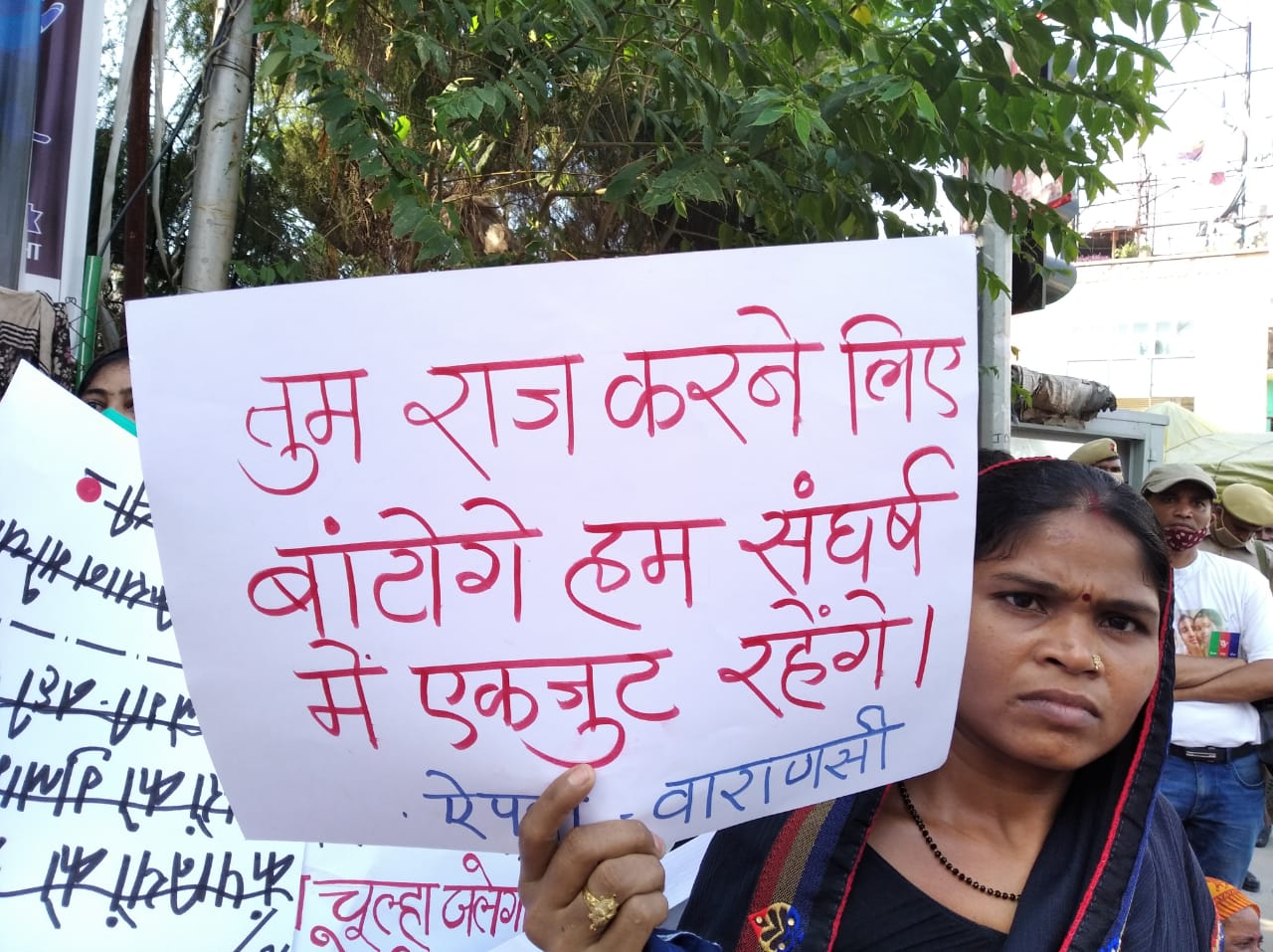 Following the nationwide Bharat Bandh by the peasantry and supporting communities of Indian society, farmers on September 28, 2021, have organised a maha panchayat in Rajim town, Gariaband district of Chhattisgarh. Farmers rejoiced at the response from citizens for the Bharat Bandh call that marked 10 long months of peaceful protests outside Delhi borders and the beginnings of the farmer struggle. SKM leader Balbir Singh Rajewal said in a press release, that the Bandh was acknowledged throughout 23 states without incident, save for a few arrests.
"SKM congratulates and compliments citizens who wholeheartedly and peacefully made today's Bharat Bandh a huge success, and also extends its appreciation to some state governments, many fraternal and other organisations and numerous political parties that have extended their support," said SKM leader Darshan Pal.
In Punjab alone, people gathered in more than 500 locations to express their support and participation in the farmers' movement. Similarly, numerous non-farmer associations stood in solidarity with farmers, while voicing their own concerns.
Several states like Kerala, Punjab, Haryana, Jharkhand and Bihar, parts of southern Assam, Karnataka, Tamil Nadu, Maharashtra, Rajasthan and Uttarakhand also observed a complete Bandh. Capital cities like Jaipur and Bangalore witnessed tens of thousands of people at protest rallies.
"It is patently clear that the people of India are tired of Modi Government's adamant, unreasonable and egoistic stand on protesting farmers' legitimate demands, and anti-people policies in numerous sectors," said SKM leader Gurnam Singh Charuni.
Further, Jai Kisan Andolan (JKA) President Avik Saha oversaw the Bharat Bandh in every district of West Bengal, notably in Kultali, Hooghly, Kolkata among others. While Saha stayed in Kolkata, another JKA unit in Bihar observed Bandh in Patna, Sitamarhi, Rohtas, Siwan, Khagaria, Begusarai, Nalanda and Madhubani.
Speaking on the occasion, Saha said, "I congratulate the thousands of members who made this Bharat Bandh a historic success. We reiterate our demand for repeal of the three anti-farmer laws and call upon the government to start dialogue with the farmers immediately."
Meanwhile, the All India Kisan Sabha (AIKS) expressed profound happiness to all sections of the people who made the Bharat Bandh a grand and historic success. The various protests underlined the emerging pan-India character of the farmers' struggle, said AIKS General Secretary Hannan Mollah.
Even in BJP-ruled states like Uttar Pradesh, Gujarat and Tripura shops and commercial establishments were shut down, and traffic came to a standstill. Even in Prime Minister Narendra Modi's constituency Varanasi, there were widespread demonstrations attended by thousands of people, largely women.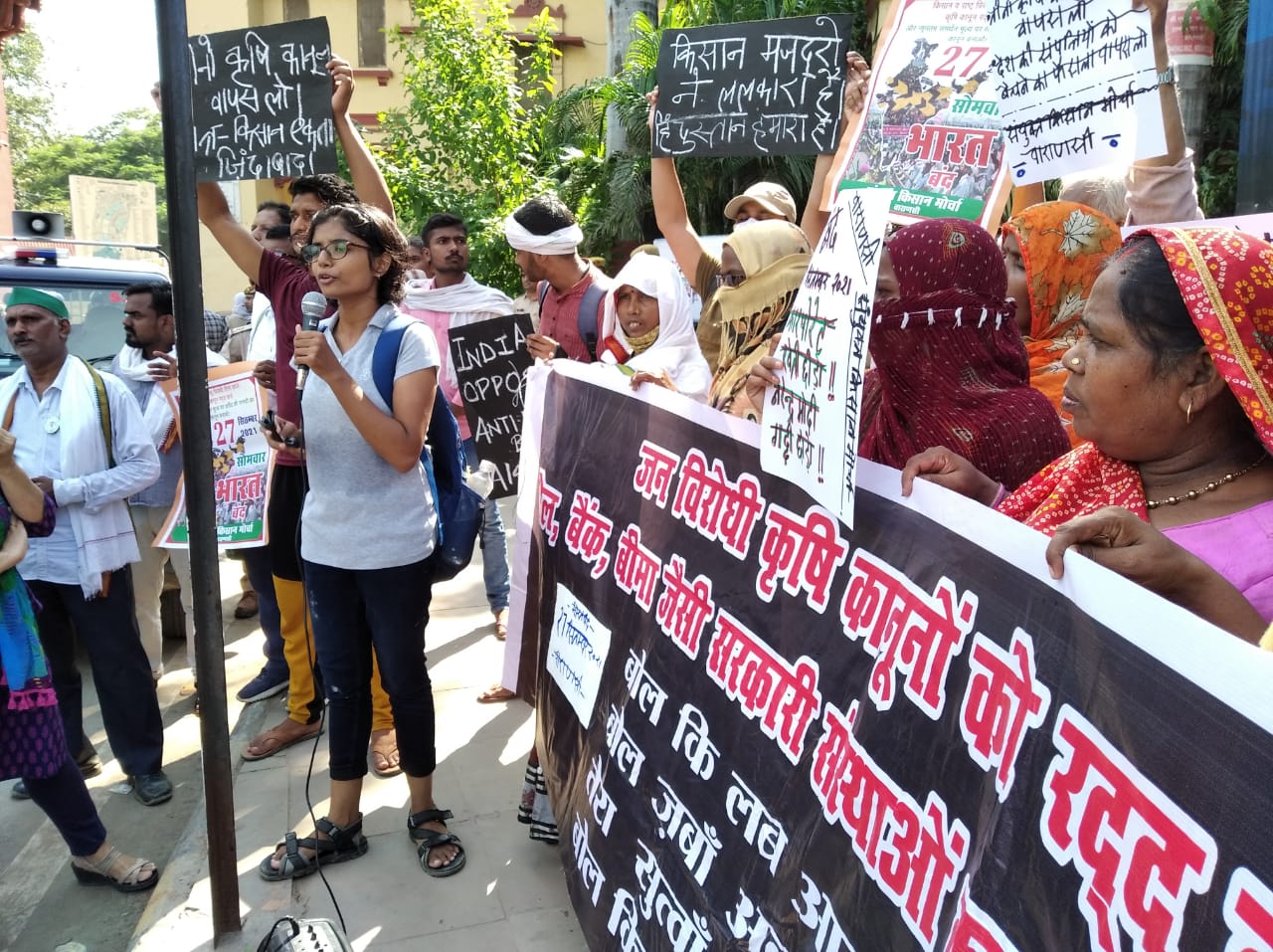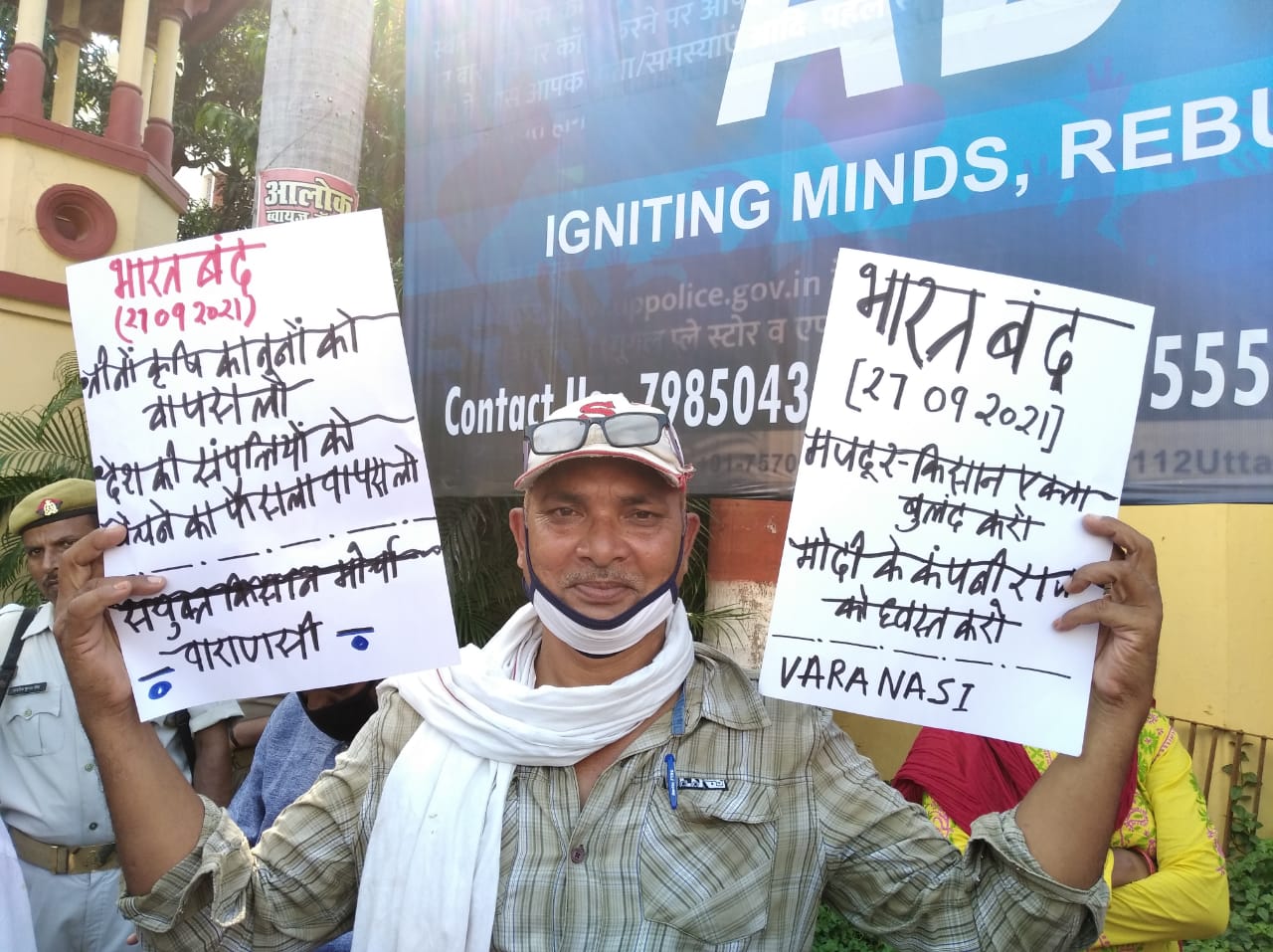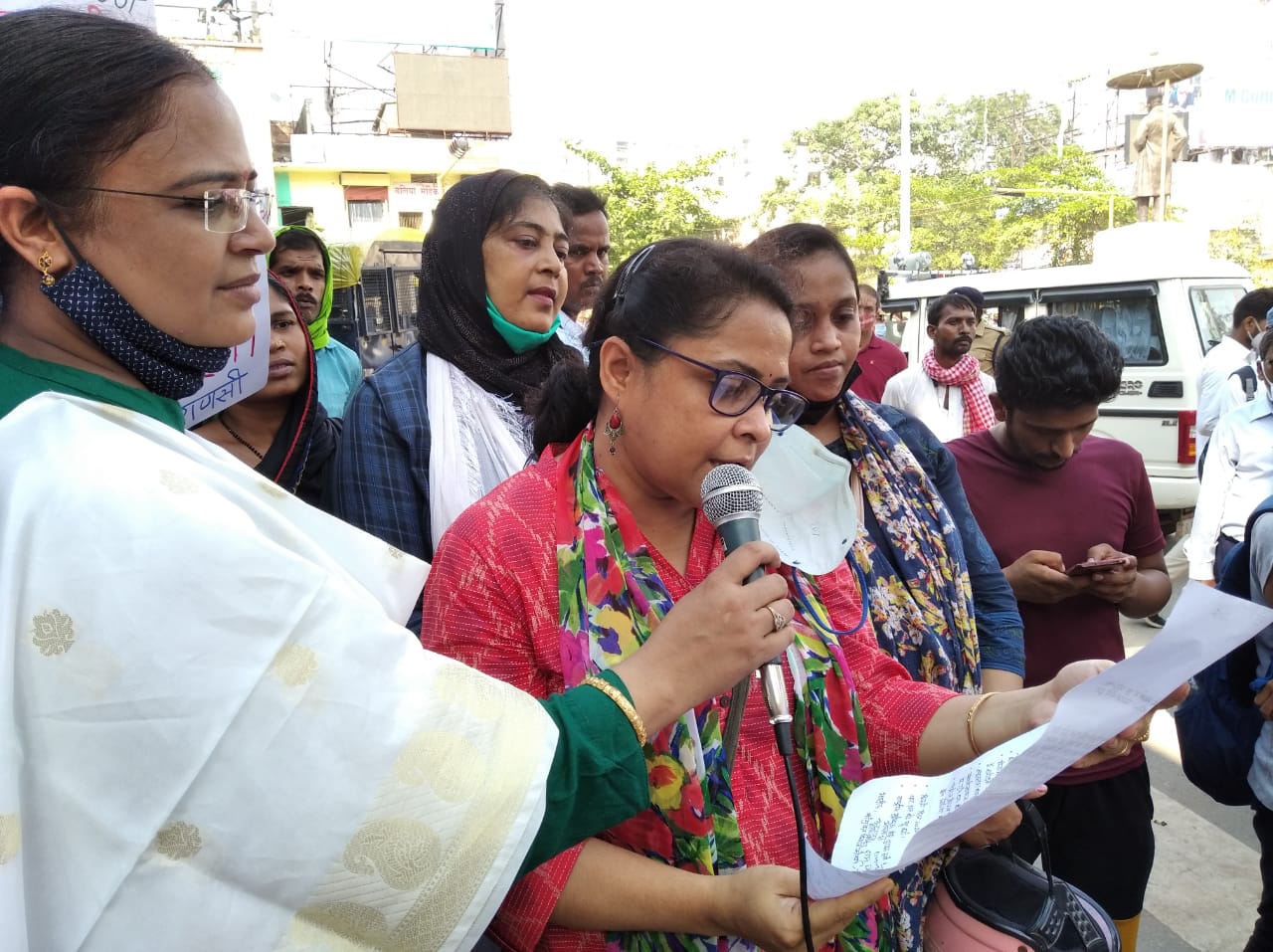 Farmers have been protesting for so long, but govt is dictatorial, not responding. Dalits, minorities, stand in support of farmers" Dr Muniza Khan, Gandhian Inst & Samajwadi Jan Parishad, speaking at #Varanasi #आज_भारत_बंद_है #BharatBandh #FarmersProtest_StandsStrong pic.twitter.com/tViYVQy6lL

— SabrangIndia (@sabrangindia) September 27, 2021
Further in Union Agriculture Minister Narendra Singh Tomar's constituency Morena, Madhya Pradesh there was a total Bandh. While the SKM stated that protests took place without incident, Mollah said in a press release, "The massive character and non-violent nature of the Bharat Bandh was remarkable. Reports from West Bengal and Tripura have come of the police attacking the activists."
According to the AIKS, the political direction of Monday's events now paves the way towards building a larger people's united front against corporate exploitation especially in agriculture, industry and services. Those political parties who stand for protecting corporate interests will face the people's ire.
The SKM thanked all Opposition political parties that extended unconditional support to the Bandh, said farmers. Trade unions also showed the unity of farmers and workers. Various merchant and transporter associations, student and youth organisations, women's organisations, taxi and auto unions, teachers' and lawyers' unions, journalists' unions, artists and other progressive groups were firmly with the farmers.
Support came from outside India as well, overall, the Bandh witnessed overwhelming response. On Tuesday, farmers will celebrate Shaheed Bhagat Singh's hundred-and-fourteenth birth anniversary.
Related:
Podcast: A Year of Kisan Andolan
Kisan Bharat Bandh: Mainstream media whines about "traffic jams", social media presents true picture
Art and Revolution: Top 10 posters from the Bharat Bandh