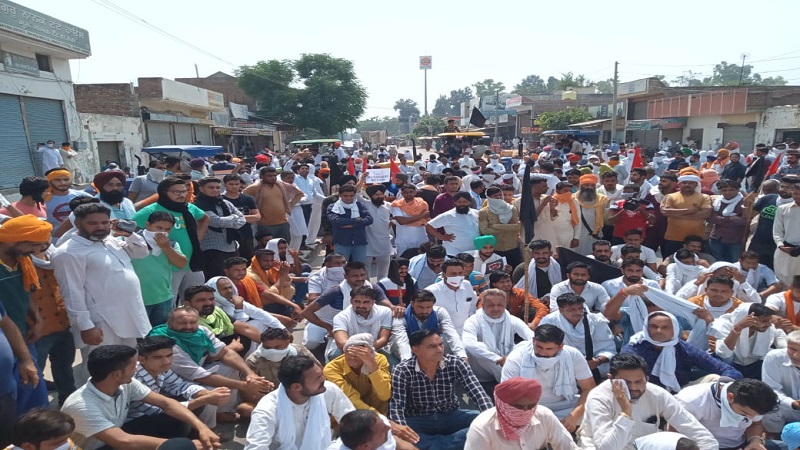 By early afternoon of September 25, hashtags supporting farmers' and workers' defiance to the recent agriculture and labour laws were trending on Twitter.
Swaraj India leader Yogendra Yadav who attended protests in Haryana posted a screenshot that showed #BharatBandh #NoToFarmerBills and #ScrapAntiFarmerActs as the top three trending hashtags in India.
Top three trends on twitter are all against anti farmer laws. Let's use these hashtags:#BharatBandh#NoToFarmsBill #AntiFarmerBills pic.twitter.com/fbMzKLbVmy

— Yogendra Yadav (@_YogendraYadav) September 25, 2020
The images from across the country shows what farmers want. @_YogendraYadav addressing farmers in huge numbers in Punjab.#AIKSCC#AntiFarmerBills pic.twitter.com/Bjii4LWxRC

— Avik Saha (@aviksahaindia) September 25, 2020
Similarly, the three-day long "rail roko" agitation of Punjab farmers was leading on Twitter news. However, the star of the Twitter trend show was its neighbouring state that sent in visuals of dissent from every nook and cranny of Haryana.
Nationwide Farmers' Protest Today; Punjab, Haryana Likely To See Total Shutdown.#BharatBandh #FarmerProtest #FarmBills2020 #FarmerProtesthttps://t.co/T5JUqw4l3W

— Indianews (@newsnation24) September 25, 2020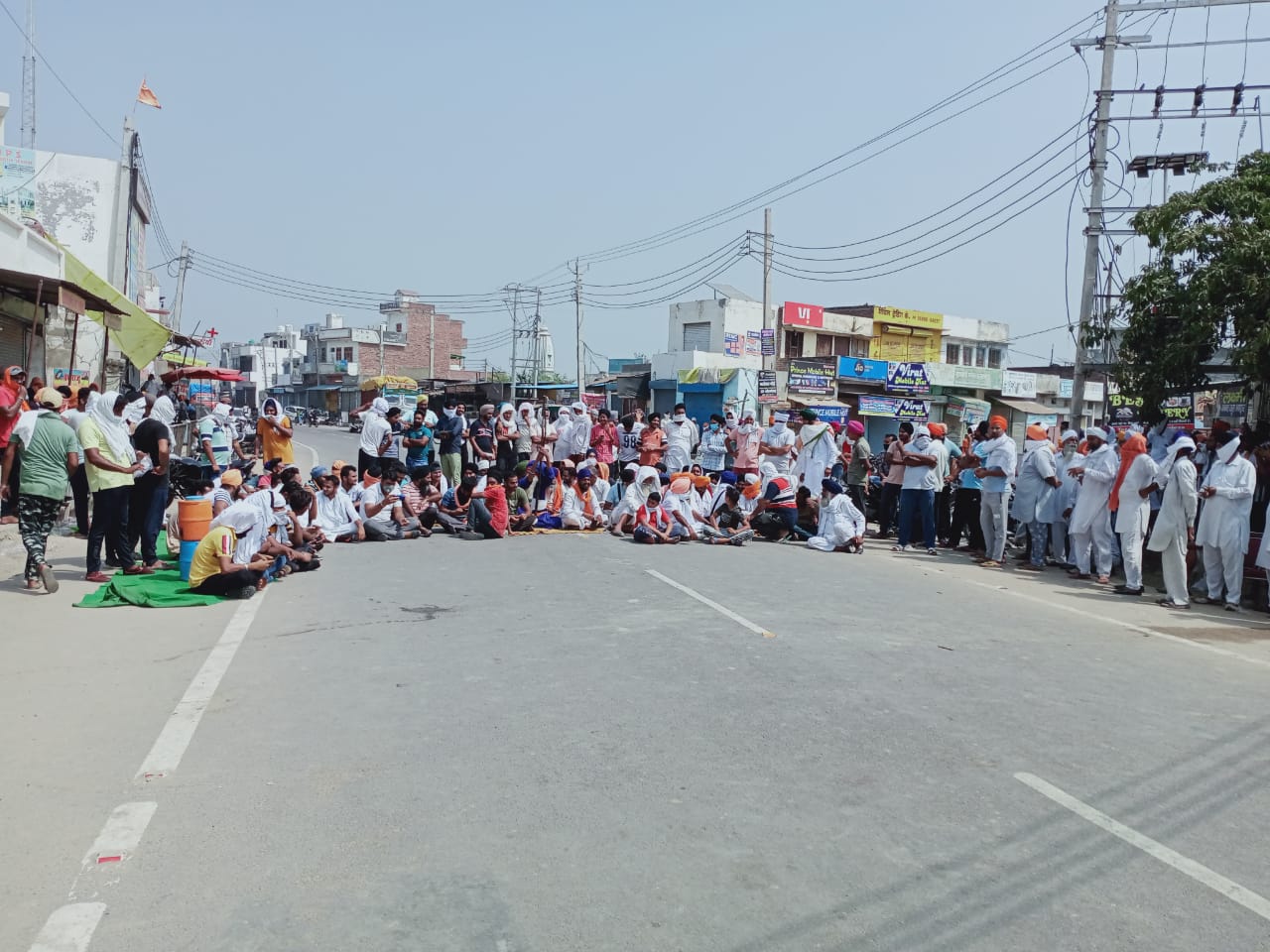 State traffic police in their share of work to ensure farmers' right to protest.
Haryana Traffic police did a fair job in managing the traffic at Sarsini. It diverted traffic to Chandigarh and Ambala city and not let people get stuck in the blockade.
Ensuring one's right to protest along with one's right to move ? @cmohry @anilvijminister pic.twitter.com/LquaYEGZkb

— Sakshi Joshi (@sakshijoshii) September 25, 2020
Protests against Anti-Farmer Bills in Haryana#NoToFarmBills. #CorporateBhagaoKisanBachao #AntiFarmerBills https://t.co/2i2AmIsrSZ

— AIKS (@KisanSabha) September 25, 2020
Indian farmers block roads, railways as protests mount over farm bills https://t.co/Q5dinxwHEK

— Shehzad Younis (@shehzadyounis) September 25, 2020
Members of the Students Federation of India (SFI) sang and posted in memory of the Tebhaga Andolan by the Kisan Sabha in 1946-47. The takeaway message – This country is not going to surrender! We are going to teach this government a lesson they are never going to forget!"
#NoToFarmBills
A song remembering the historic peasant revolt, Tebhaga Andolon. The farmers of this country fought the British with utmost resiliency, and this BJP's time to feel the wrath! pic.twitter.com/Pe629begFO

— Dipsita (@DharDipsita) September 25, 2020
Young farmers rapped their rage on social media, making a case for the neglected farmers of the country.
#IStandWithFarmers #isupportfarmers #IAmAFarmer
✊✊✊✊✊✊✊✊
?Plz save the farmers ? pic.twitter.com/NxrrAhQkkH

— Rapper Dule Rocker (@DuleRocker) September 25, 2020
Opposition parties like the Aam Aadmi Party (AAP) used not-so-subtle visuals to portray the ruling party's intentions.
Action Reaction pic.twitter.com/a6AJqgTK7W

— AAP (@AamAadmiParty) September 25, 2020
Meanwhile, a Standing Committee member listed all that the BJP had accomplished during its rule – bad and mostly bad.
भाजपा हटाओ किसान बचाओ#BharatBandh #आज_भारत_बंद_है#ScrapAntiFarmerActs#भाजपा_हटाओ_किसान_बचाओ#NoToFarmBills#AntiFarmerBJP pic.twitter.com/L7SnYZghEg

— Shiv Charan Goel (@shivcharangoel) September 25, 2020
While thousands of farmers stepped out on the roads across the nation, the Bharatiya Janata Party's twitter account posted a video of a bunch of nameless farmers – save one – talking about the benefits of the new agriculture laws.
देश को आजाद हुए तो 70 साल से ज्यादा हो गए, लेकिन किसानों को अपनी उपज अपने हिसाब से बेचने की आजादी अब मिल रही है।

सुनिए, कृषि सुधार विधेयकों के पारित होने पर किसान दे रहे हैं मोदी जी को धन्यवाद। pic.twitter.com/nJ8wO6khWa

— BJP (@BJP4India) September 24, 2020
However, netizens remain disillusioned of these assurances as well as they continue to show their solidarity at least in the virtual world, with the farmers.
Farmer lives matter. 70% of the rural Indian population depend primarily on agriculture for their livelihoods. Farmers are struggling for their lives. #IStandWithIndianFarmers #NoToFarmBills #ScrapAntiFarmerActs

— Apoorva Saxena (@apoorva_saxena3) September 25, 2020
Related:
Live Updates on All India Protests against Farm Bills, 2020
Nation continues agitation against anti-people laws
Voices of dissent course through the country
First they came for the farmers, now they come for the workers