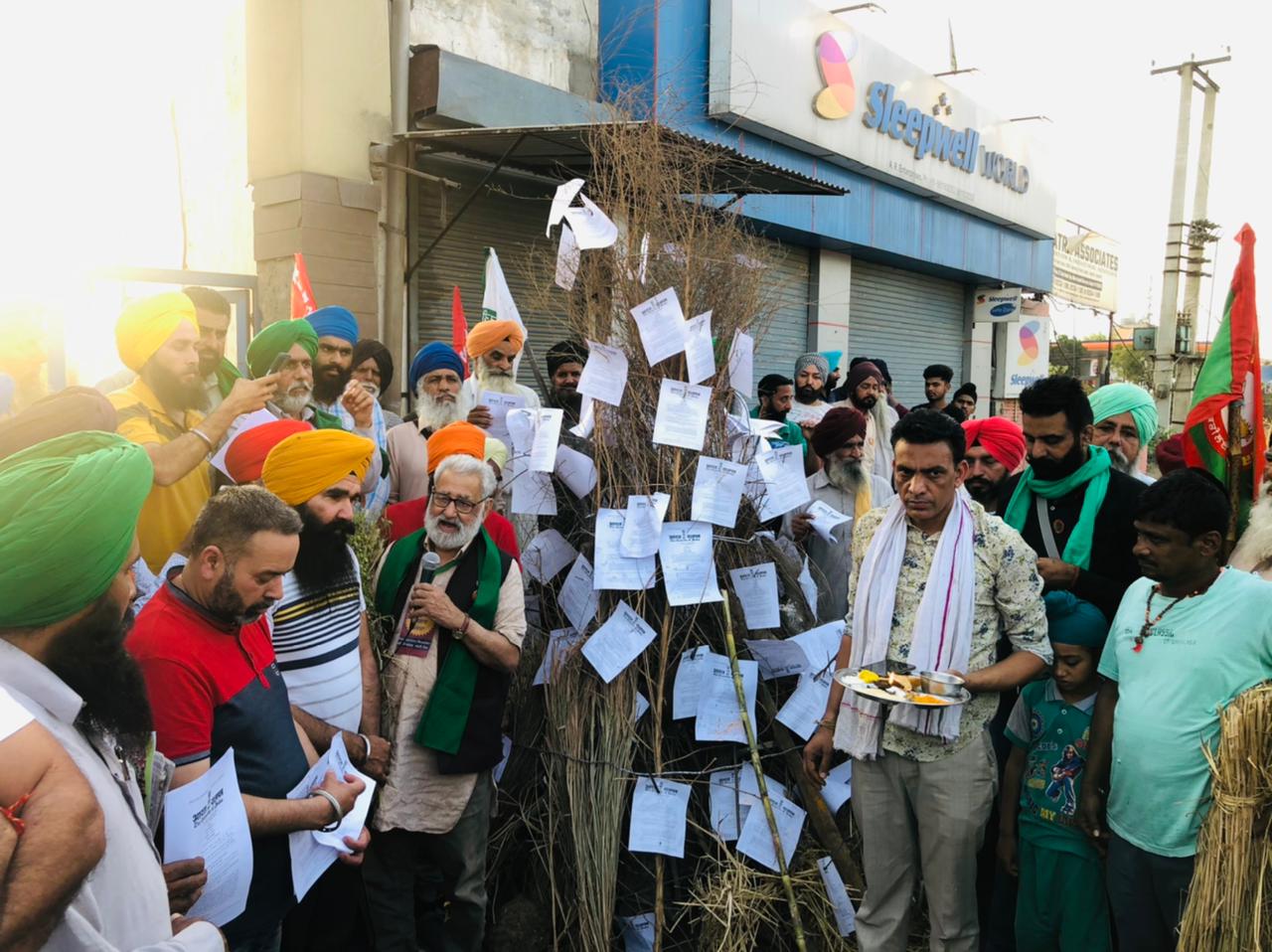 Multiple copies of the three controversial farm laws were burned during the Holika Dahan programme at Delhi border on March 28 and March 29, 2021 to declare the policies "anti-farmer and anti-people," said the Samyukt Kisan Morcha (SKM).
Farmers said that they will truly celebrate Holi only when the three laws – the Farmers (Empowerment and Protection) Agreement on Price Assurance & Farm Services Act, the Farmer's Produce Trade and Commerce (Promotion and Facilitation) Act, and the Essential Commodities (Amendment) Act – are repealed and minimum Support Prices (MSP) for farmers receives a legal guarantee.
Nonetheless, farmers at the Singhu border celebrate 'Hola Mohla' programme with spirit and enthusiasm. They were joined by Haryana women who said that farmers will continue to celebrate every festival at protest sites until their demands are met.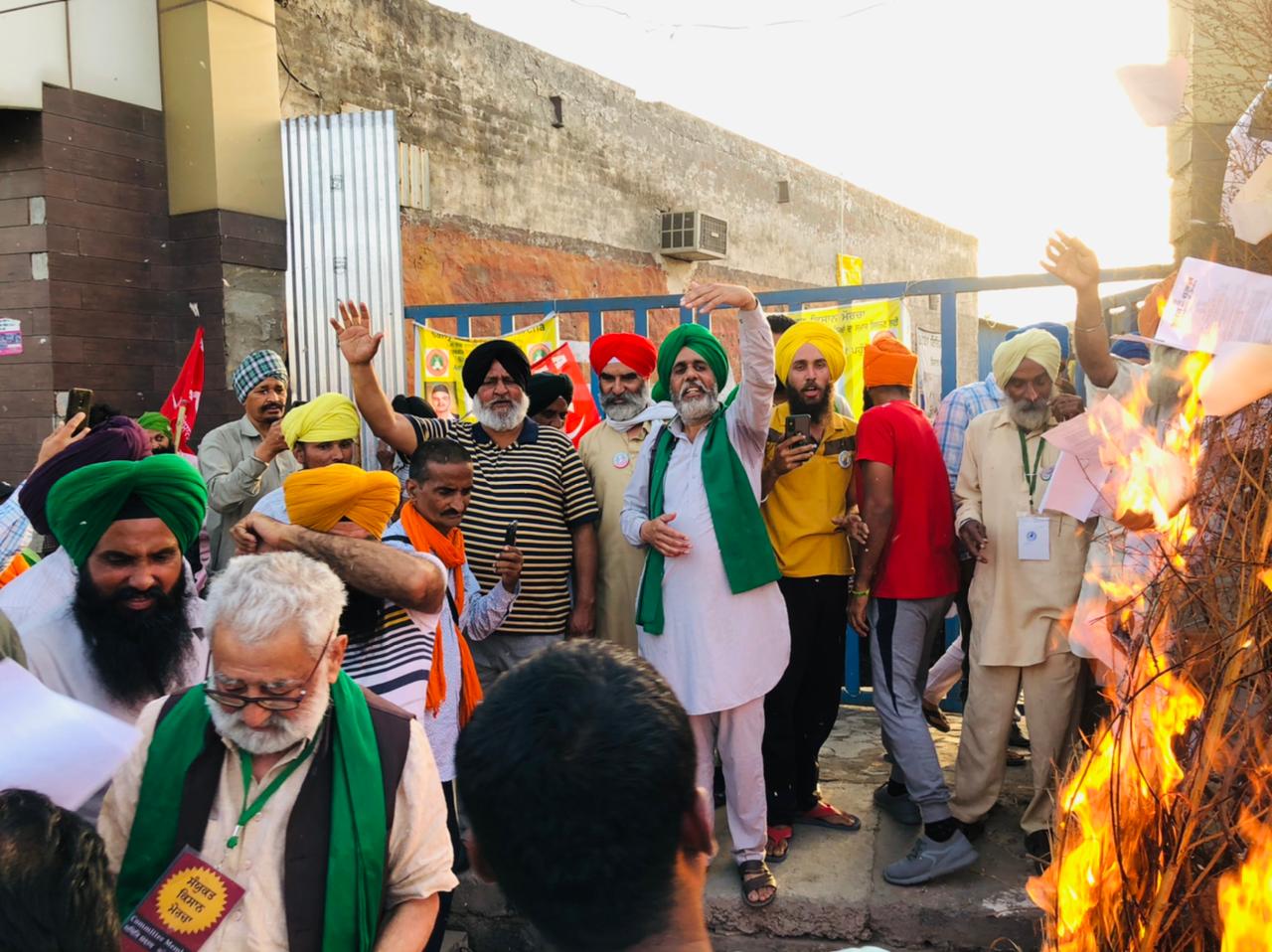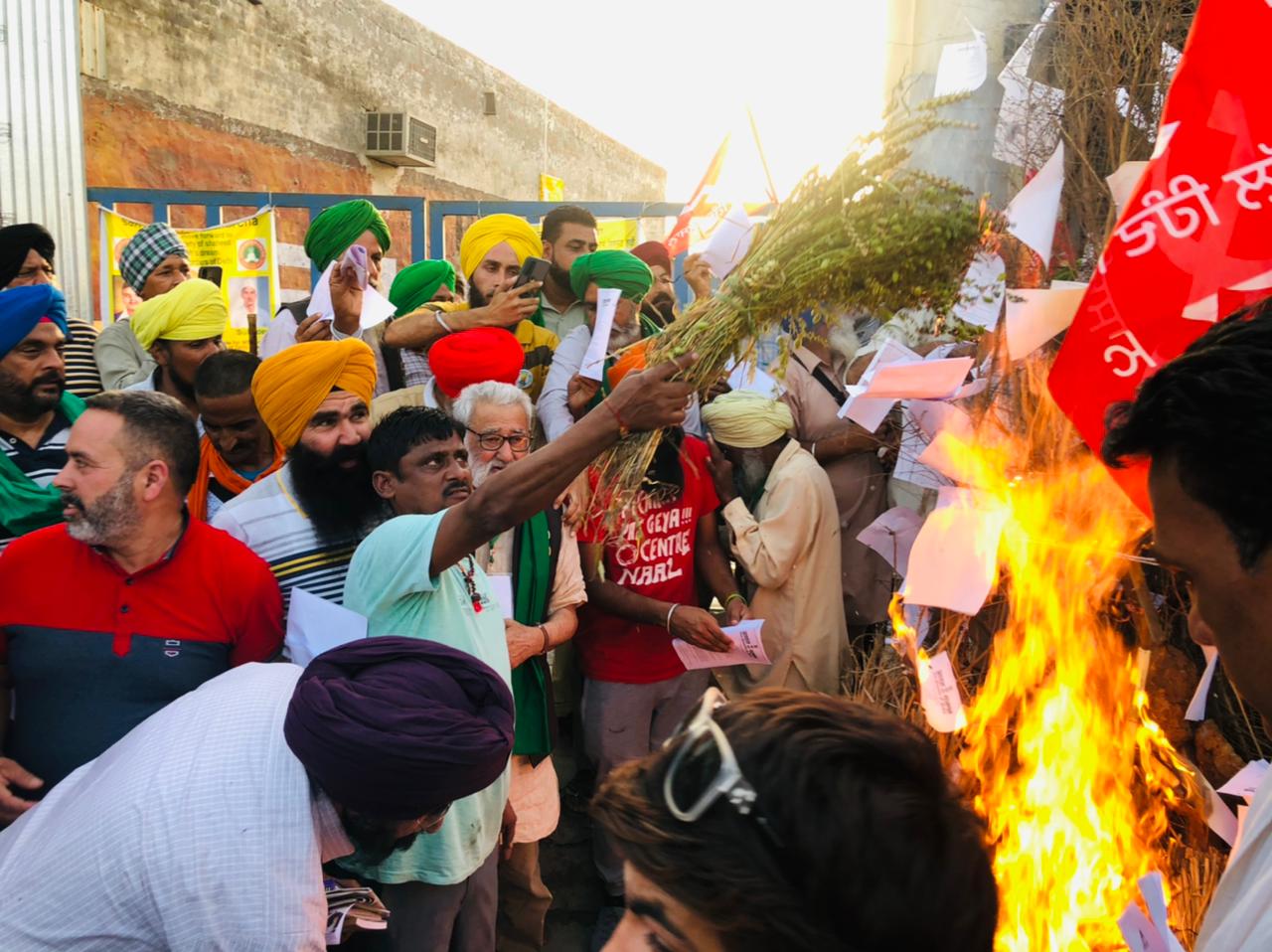 Similarly, at the Tikri border, farmers showed strength through cultural programs on the main stage, and then cleaned the surrounding area as well. Farmers celebrated Holi at the Ghazipur border as well following traditional customs with many people from and around Delhi. Lok Kala Manch Mandi Mullanpur participated in the farmers' struggle and extended their solidarity via art. Their drama "Uthan da Vela" by writer and director Harkesh Chaudhary appealed to farmers to remain strong.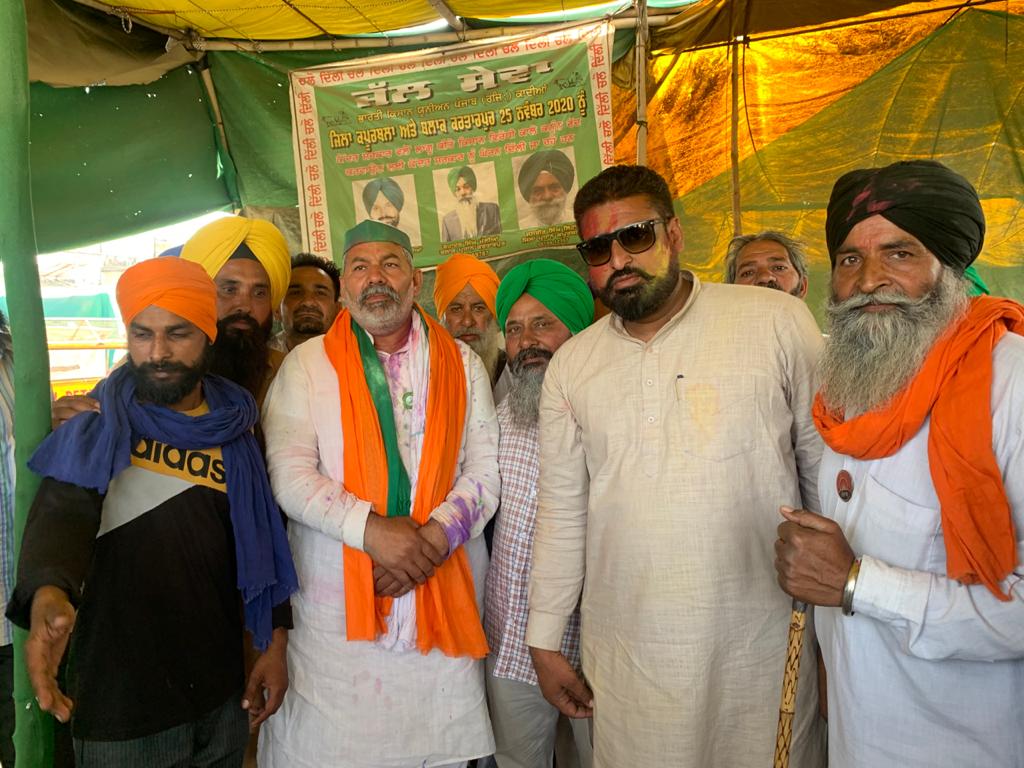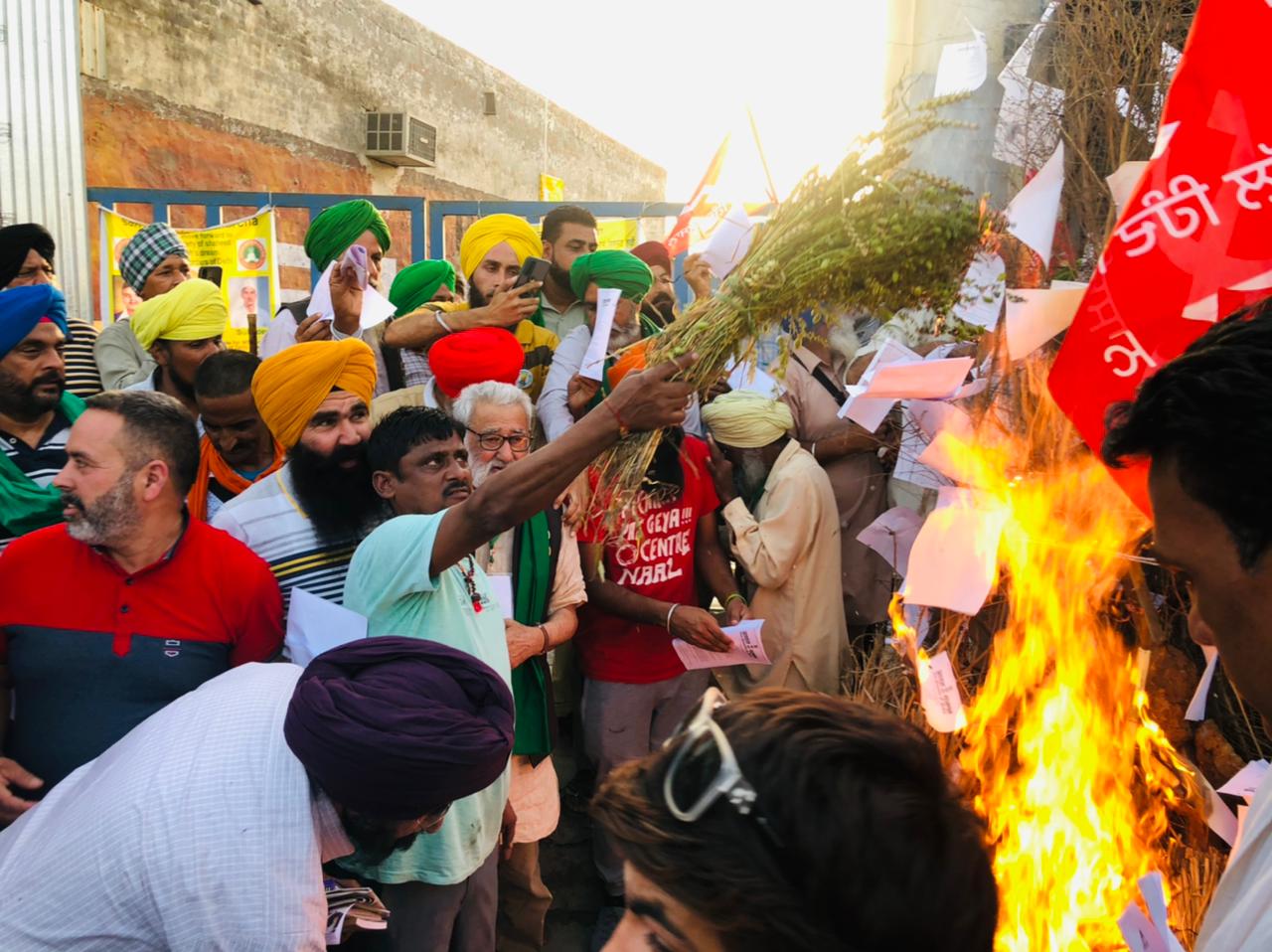 Later, on Monday Advocate Joginder Singh Toor launched 'In Kanuno Me Kala Kya,' (What is amiss in these laws?), a book that explained farmers' concerns about the laws in a detailed manner.
Similarly, on Sunday farmer leaders discussed a law passed by the Haryana Assembly on March 18 then titled 'Haryana Recovery of Damages to Property during Disturbance to Public Order Bill, 2021.' As per this law, the government can demand recovery of public and private property damage from agitators participating in any movement.
Further, no court will have the right to hear the appeal. The alleged loss can be recovered by confiscating agitators' property. Such a law has also been enacted by the Uttar Pradesh government and misused in a big way, said farmers.
"This is a step of utter dictatorship and it is sure to be misused against the present peaceful farmers movement. We strongly oppose it. [The law] contains dangerous provisions that would surely prove fatal to democracy. The SKM strongly condemns this law that has been brought to… escape from the legitimate demands of the farmers," said farmer leader Darshan Pal.
Related:
SKM thanks citizens for the overwhelming response to Bharat Bandh call!
Citizens observe Bharat Bandh despite fears of arrest or even the pandemic
Farmer found dead near Tikri border a day before Bharat Bandh
Trade Unions, women's groups, students gear up to join Bharat Bandh March 26
Karnataka: FIRs filed against Tikait for "gherao Bengaluru" speech
Farmers lost Rs. 18 crore on Moong sales: MSP Loot Calculator
Martyrdom Day brings together Jawaans and Kisans