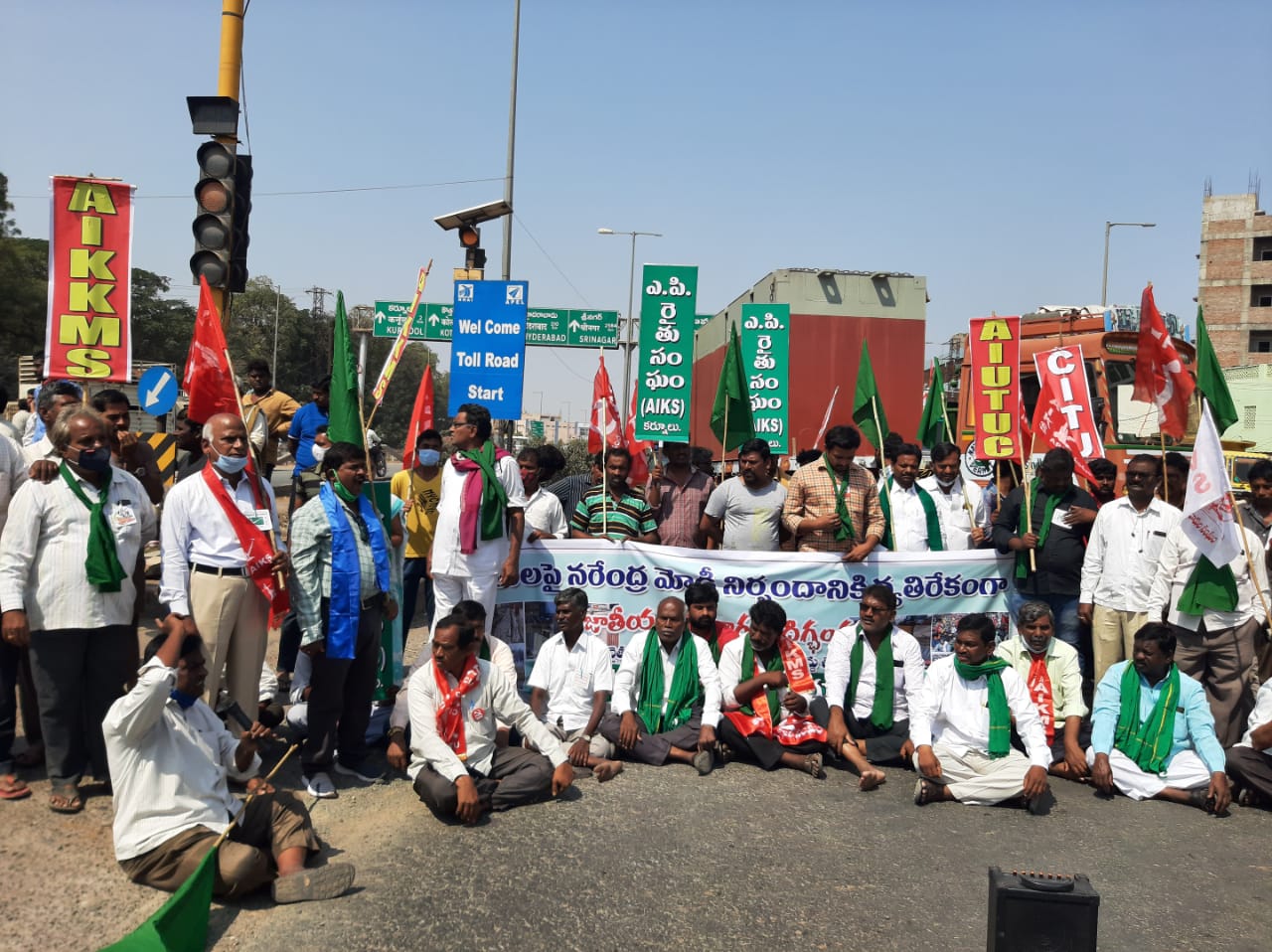 National highways and state highways were completely shut down in certain parts of India, as farmers gave a resounding response to the Sanyukta Kisan Morcha's (SKM) call for a three-hour chakka jam on February 6, 2021.
Barring Delhi, Uttar Pradesh and Uttarakhand, India witnessed mass mobilisation of peasants, youths in states like Punjab, Haryana, Karnataka, Tamil Nadu. However, it is noted that in every area, essential services like ambulances were allowed to pass.
In northern India, the Delhi-Chandigarh highway, Palwal highway, Karnal highway and Pipli national highway were blocked as was the Aurangabad-Nashik highway in Maharashtra. People also protested in districts such as Palghar, Pune, Chandori and Nashik.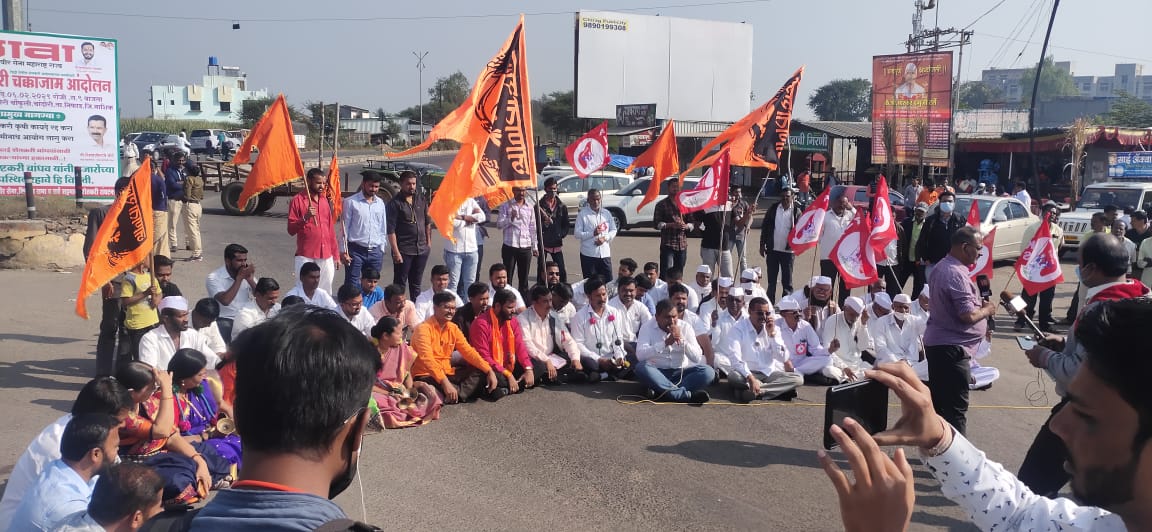 Meanwhile, farmers in Odisha completely shut down the Ganjam highway. In Karnataka, the Bangarpet-Kolar highway and Shimoga-Bengaluru national highway were also blockaded by farmers. In fact, many districts in the state such as Kalburgi, Gulbarga, Vijayapur, Chitradurga, Davanagere and others observed road blockades to support farmers in Delhi. Many were successful in blocking the roads from noon till 3 PM.
Tamil Nadu reported widespread road roko protests in rural areas of the state and as many as 150 people participated in the Tambaram protest in Chennai capital.
Detentions on Chakka jam day
Despite the overall peaceful protest, many leaders expressing solidarity with farmers were detained or put under house arrest by local police. Even in Delhi that only planned a public meeting of solidarity eight Students Federation of India (SFI) members were detained after sloganeering.
Karnataka, witnessed mass detention of leaders in various areas where people had protested, said Joint Struggle of Farmers, Daliths and Workers Coordinator P. Kammardi. However, while most people were released an hour later, other leaders will likely be released by the end of the day.
Meanwhile, Telangana that observed a successful road blockade in Hyderabad city also witnessed preventive arrests. According to Rythu Swarajya Vedika (RSV) Co-Founder Navin at least six All India Kisan Sangharsh Coordination Committee (AIKSCC) farmer leaders including RSV Co-Founder Kirankumar Vissa and three left-political party leaders were arrested by Rayaparthy police on the intervening night between February 5 and Saturday.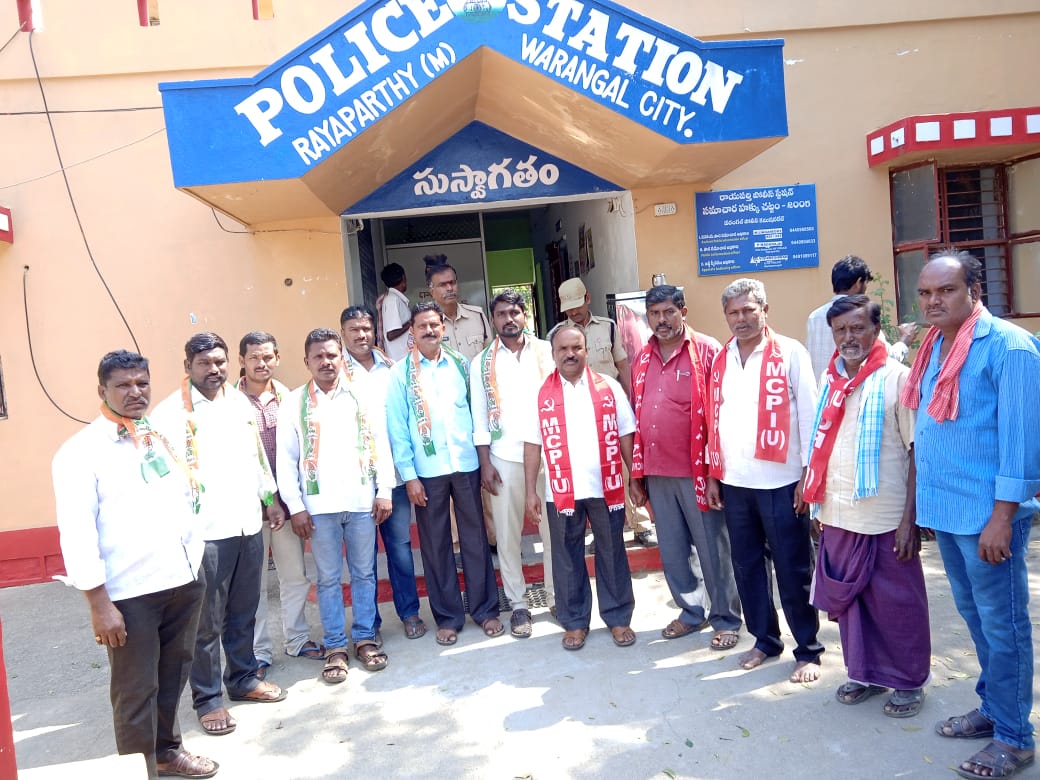 Similarly, Chennai police arrested 40 of the 150 protesters in Chennai. Five of these participants were women. Despite the detainment, farmer leaders said the city received invigorating support from youths and other civil organisations.
However, in certain areas like Gujarat, local farmers were not allowed to participate in the nationwide call by the farmers' organisation. Khedut Samaj Gujarat (KSG) South President Ramesh Patel said this was part of the routine behaviour where police detained local farmer leaders or kept people under house arrest to prevent them from expressing solidarity with the pan-India struggle.
KSG member Dahyabhai Gajera who works in Rajkot area of Saurashtra said at least three farmer leaders were detained on Saturday to keep nearby people from observing chakka jams. Gajera said police were deployed at various toll plazas and highways to keep anyone from observing protests.
Related:
Preventive arrests in Delhi prior to chakka jam
'Chakka jam' protest: Farmers say Delhi won't be impacted, high security in place
Youths, women, workers and farmers prepare for Feb 6 'chakka jam'
Listen to the lament of the landless-farm labourer!