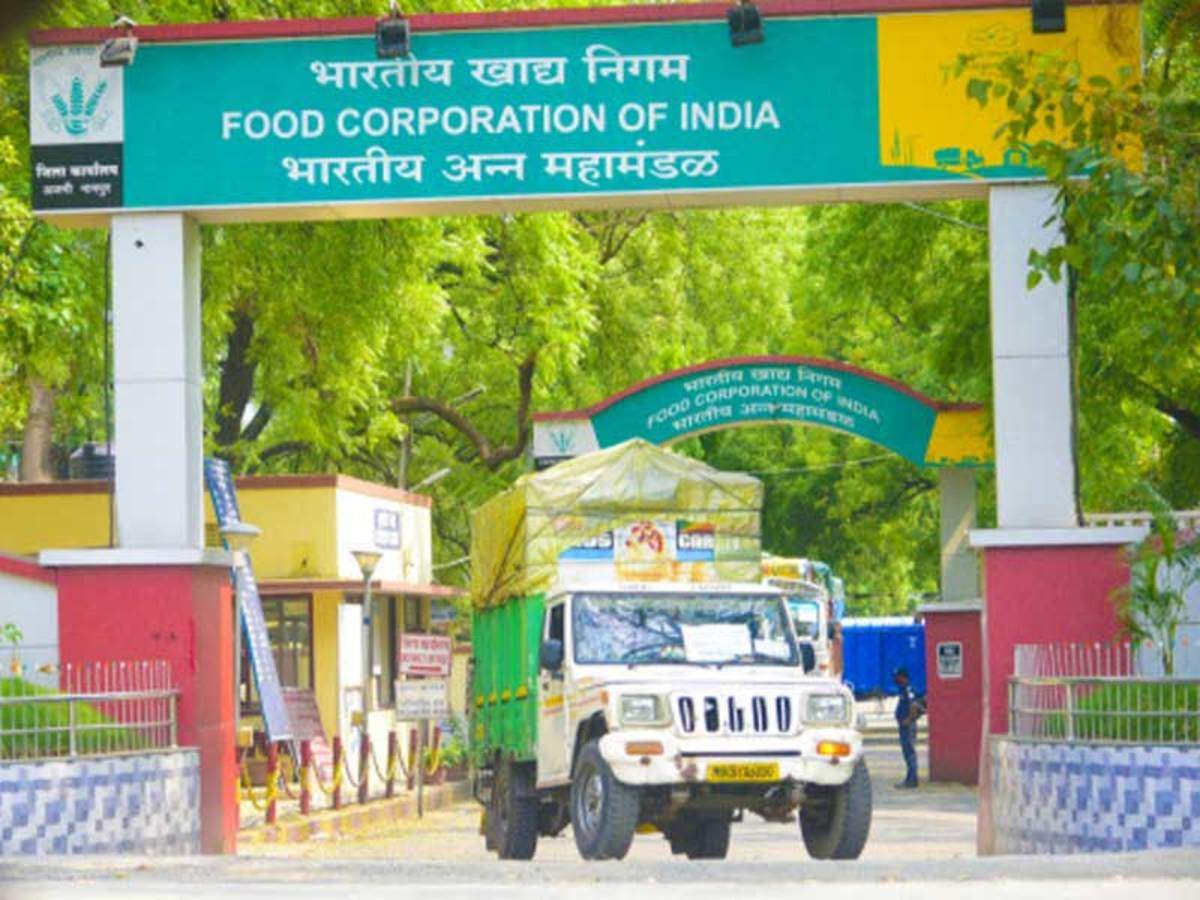 Amid Holi celebrations, farmer organisation Samyukt Kisan Morcha (SKM) also announced an upcoming event on April 5, 2021. The event "FCI Bachao Divas" aims to protest the government's attempts to do away with Minimum Support Price (MSP) and Public Distribution System (PDS).
In recent days, farmers have repeatedly raised concerns about several 'government attempts' to end MSP and PDS mechanisms indirectly. Around March 20, leaders had condemned the Food Corporation of India's (FCI) proposals to introduce new quality specifications and procurement norms and submitted memorandums to local authorities regarding the same.
"For the last several years, the FCI budget has been reduced. Recently, the FCI also changed the rules for the procurement system of crops," said the SKM.
To condemn these moves, leaders decided during a general meeting to gherao (surround in protest) all FCI offices in the country from 11 AM to 5 PM.
"We appeal to the farmers and the general people that it is a matter of future for both food growers and food eaters, so take part in large numbers in the April 5 protest," said the SKM.
This is the first farmers' event announced by peasants for April amidst ensuing summer heat and rising coronavirus cases.
Related:
SKM thanks citizens for the overwhelming response to Bharat Bandh call!
Citizens observe Bharat Bandh despite fears of arrest or even the pandemic
Farmer found dead near Tikri border a day before Bharat Bandh
Trade Unions, women's groups, students gear up to join Bharat Bandh March 26
Karnataka: FIRs filed against Tikait for "gherao Bengaluru" speech
Farmers lost Rs. 18 crore on Moong sales: MSP Loot Calculator
Martyrdom Day brings together Jawaans and Kisans