In parts of the state, demonetisation and the government's cashless dream are facing criticism from within the ranks of the BJP itself.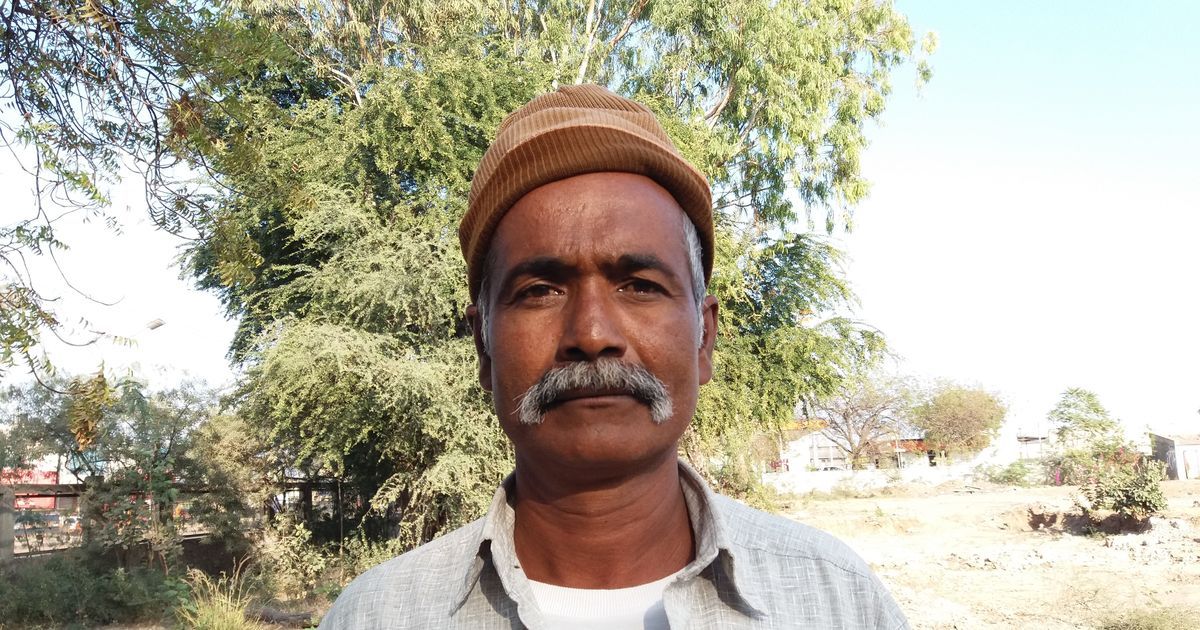 Image credit: Aarefa Johari
Early in November, just before demonetisation kicked in, Ramnikbhai Patel harvested nearly 600 kilos of cotton from his 10-acre farm in Lakhtar, in Gujarat's Surendranagar district. By the time he sold his raw cotton in the market, the central government had demonetised currency notes of Rs 500 and Rs 1,000, and people everywhere were struggling to withdraw cash from banks. For the first time in his life, Patel was paid for his harvest by cheque instead of in cash.
Like many other farmers, he now faced the monumental dilemma of buying seeds and fertilisers for the rabi crop sowing season. Rural banks were paying out barely Rs 8,000 a week to account holders, but Patel knew that even the official withdrawal allowance of Rs 24,000 a week would not really suffice for most farmers.
To ease the farmers' rabi woes, the central government had ordered state-run seed shops to accept old Rs 500 notes up till December 15. But in many parts of Surendranagar district, Patel found that these public shops did not have sufficient seed stock. Farmers were forced to approach private seed stores, where cashless payments were rarely an option.
Fertilisers were a problem too, even though Patel was willing to pay for them by cheque. "For years, the government has been pushing us to use desi [organic] fertilisers instead of chemical ones," he said. "But today the farmers selling gobar-based fertilisers are not accepting cheques, because they need cash to buy fodder. I understand their problem, because if the cattle don't eat well, the quality and quantity of milk and dung will suffer. How can the government expect everyone to survive on 'cashless'?"

A government out of touch with reality?
In his November 8 address to the nation, Prime Minister Narendra Modi claimed that the main motive behind demonetisation was to flush out black money from the economy. Since then, the government's position has swung repeatedly, from the black money argument to the theory that scrapping 86% of India's currency overnight would push citizens towards an ideal "cashless" economy and use digital instruments of payment.
Demonetisation has evidently pushed thousands of Indians to open bank accounts for the first time, and e-wallet companies like PayTM have seen an unprecedented boom in business over the past two months. The central government is now promoting the BHIM app – a mobile phone-based payment system that stands for Bharat Interface for Money – as the new cashless champion of the Indian masses.
But to the average farmer in regions like Surendranagar, the very idea of living cashless is an absurdity, a laughable proposition by a government that they believe has lost touch with the ground realities of rural India.
In their growing criticism of the government's cashless dream, farmers from rural Gujarat are now also expressing a marked disillusionment with Modi and the Bharatiya Janata Party. With the state's Assembly election coming up in October, this disillusionment could put a serious dent in the BJP's fortunes on Modi's home turf.

'Don't think I can vote for this party again'
Jagdishbhai Ramani, for instance, used to be a staunch BJP voter before demonetisation, but has lost all enthusiasm for the party in the past two months. "Initially I kept faith in Modi because he promised that our inconveniences were only a matter of 50 days, but now it doesn't look like our cash shortage is going to go away any time soon," said Ramani, a farmer with 13 acres of farmland in Surendranagar's Gomta village. "This time, nothing has turned out the way Modi claimed, so I don't think I can vote for this party again."

Jagdishbhai Ramani is no longer a staunch BJP supporter. Photo: Aarefa Johari
In mid-November, Ramani earned a cheque of Rs 70,000 for his 700-kilo cotton harvest. But with his bank strapped for cash, he has been able to withdraw just a fraction of the income and savings lying in his account.
"I am in a desperate situation not just because it is so difficult to buy seeds and fertilisers, but because I am not being able to pay my labourers their daily wages," said Ramani, who has missed several days of work to make bank visits, but is still unable to make regular payments of Rs 100-Rs 150 a day to his dozen farm labourers. "These are workers so illiterate, they don't even know what a bank account is. How can I pay them in anything but cash?"
Large numbers of farmers, however, are only marginally better off than the labourers they employ. Hundreds of dairy farmers in Surendranagar, for instance, have not been paid in 50 days because they are yet to open their first bank accounts.
"Since demonetisation kicked in, so many small farmers have come to me from far flung villages in the district, asking for help with opening bank accounts," said Kantibhai Tamaliya, a Congress member of Surendranagar's district panchayat. "Too much of our population is inexperienced and illiterate, especially with respect to banking. But the government doesn't like to admit it, now that it has made demonetisation all about going cashless."

Kantibhai Tamaliya, a Congress member of the district panchayat.
Criticism within the BJP?
While the central government may not acknowledge the flaws in the implementation of demonetisation and its plans for a more cashless economy, party workers in the lower ranks of the BJP in Gujarat have been expressing murmured dissent, says farmer's rights activist Sagar Rabari.
From December 14 to January 2, Rabari and other members of the non-profit Gujarat Khedut Samaj undertook a 460-km foot march through the state's Saurashtra region, to understand the problems that farmers have been facing for the past few years. "During my yatra, I constantly met villagers who are very upset with the way demonetisation has played out," said Rabari. "Farm labourers have become unemployed in large numbers, farmers feel like they have been reduced to beggars and several local BJP leaders I met are now extremely critical of their own government."
In Olak village of Surendranagar's Lakhtar block, farmer Maheshbhai Majethia claims BJP workers are unhappy because of the way they themselves have suffered through demonetisation. "All the BJP workers in my village are against note-bandi, but obviously they are too scared to say anything openly," said Majethia. "Instead they try to spread rumours about how farmers will get money from the government once all the black money is collected."
Dhanraj Kela, a former BJP legislator from Surendranagar, cited the "suffering of the rich" as one of the main reasons why farmers and farm labourers are bearing with the woes of demonetisation despite being severely hit by the lack of circulating cash.
"But if you think about it, only 30% of Indians are in any position to know how to use cashless modes of finance," said Kela. Another 20% of the population, he claims, are just about starting to use mobile phones now. But the rest – particularly the masses of daily wage labourers in rural India – are still predominantly uneducated.
"These are people who barely know what a bank is," said Kela. "I have helped many farmers and labourers open accounts recently, but when they enter a bank, they ask me, 'Saheb, what do we have to do with any of this?'"
Courtesy: Scroll.in