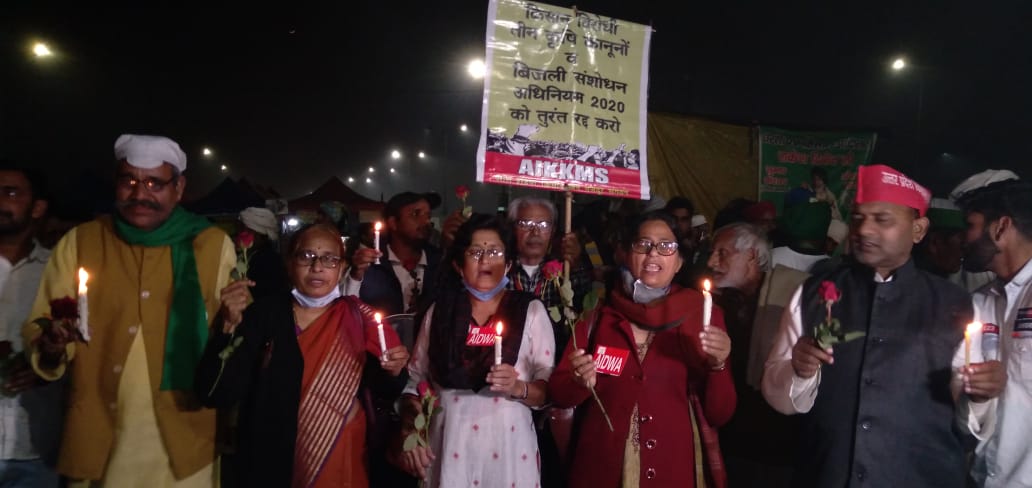 The Samyukt Kisan Morcha (SKM) observed mashal juloos (procession) and candle marches across villages and towns in India between 7 PM and 8 PM on February 14, 2021 to remember the 40 CRPF soldiers who had died in the Pulwama incident as well as around 200 people who died while participating in the farmers struggle.
At the Ghazipur border, All India Kisan Sabha (AIKS) Bulandshahar Secretary Jagbirsingh Bhatti, All India Democratic Women's Association (AIDWA) General Secretary Mariam Dhawale, Treasurer S. Punyavathi, Joint Secretary Asha Sharma and other farmer leaders from Uttar Pradesh and Uttarakhand gathered to support the "Jai Kisan, Jai Jawan" sentiment.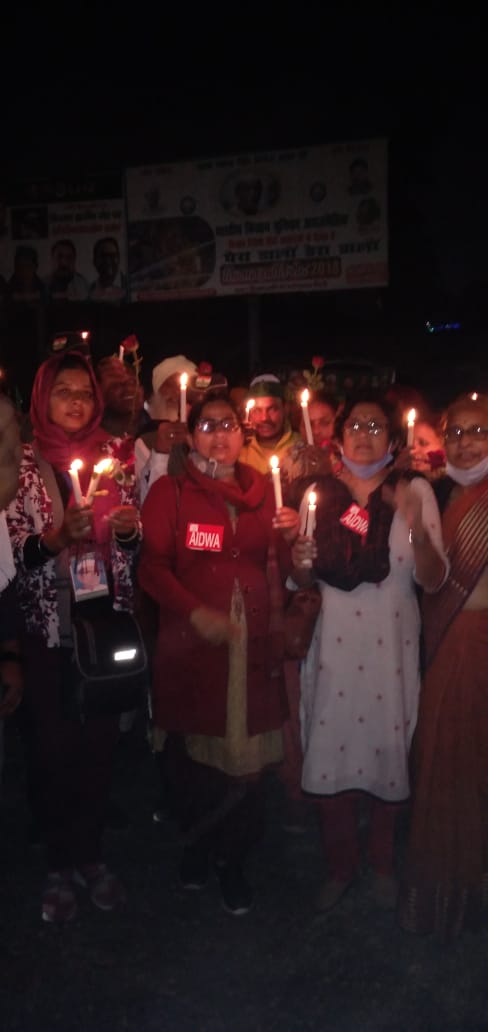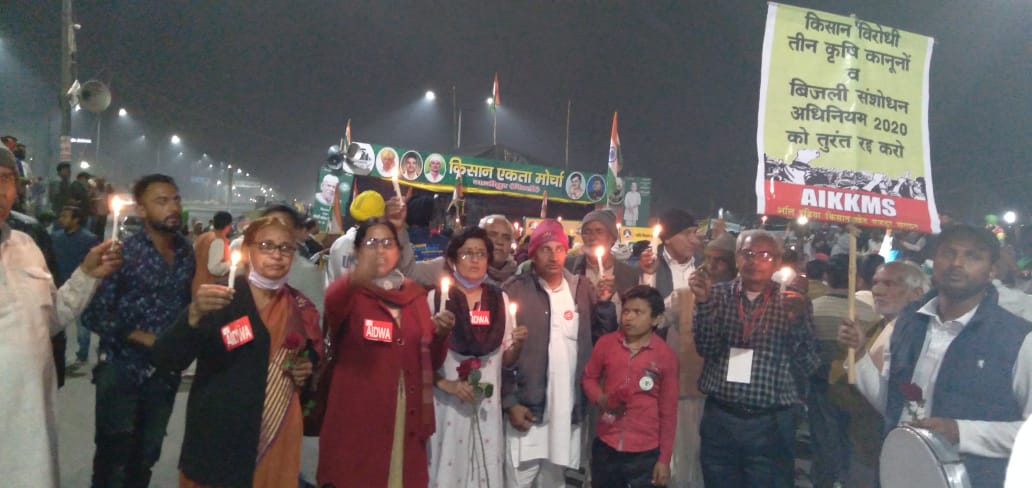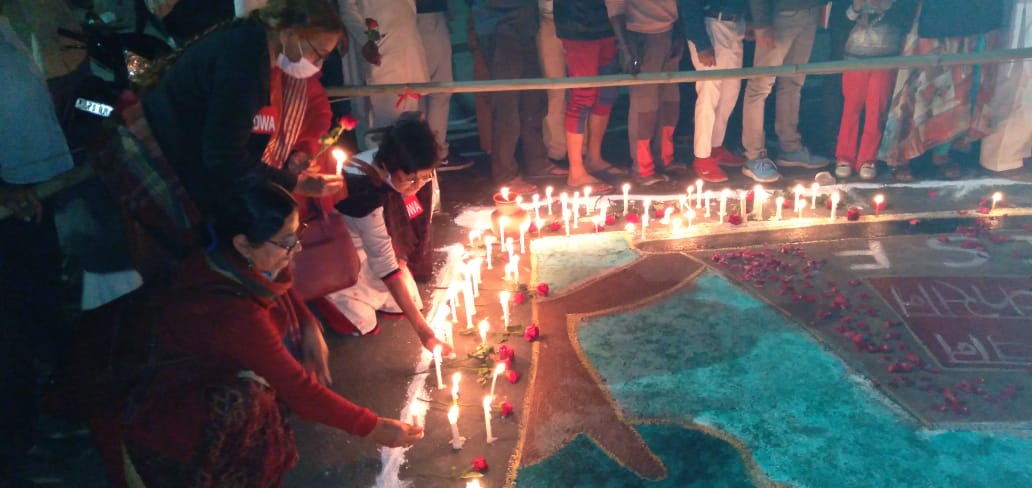 People in Indri city of Haryana's Karnal district paid their respects to the fallen soldiers and farmers at the Kisan Mahapanchayat on Sunday. SKM said that unlike the pseudo nationalism of BJP-RSS, farmers are truly dedicated to protecting the country's sovereignty, unity and dignity.
"SKM condemned the fact that the government is unashamedly admitting in the parliament that it has no data of the farmers who sacrificed their lives in the ongoing movement. SKM is maintaining a blog site where such data is readily available if the government cares. It is the same callousness which resulted in the loss of lives so far," said the SKM.
Further, farmers also reacted to Haryana Agriculture and Farmers' Welfare Minister J. P. Dalal's recent comment that farmers who died during the struggle "would have died if they had stayed home as well." Leaders condemned this remark as inhuman and warned that people would teach a suitable lesson for such arrogance.
SKM leaders warned that BJP's days are numbered as more farmers awaken to the movement. They said that more peasants will join protest sites in coming days to further strengthen the movement.
"It is only a matter of time that the government has to accept all our demands," said farmer leader Darshan Pal.
He further said that farmers' resolve to fight unitedly is strengthening with each mahapanchayat and cutting across states and religions despite the government's divisive efforts.
"Rural India and agriculture is the main agenda for us," said SKM leaders.
Related:
SKM condemns Centre's insensitivity towards farmers deaths
We won't back down until Centre repeals laws: North Indian farmers
Mahapanchayats in UP, Rajasthan and Haryana from Feb 12
At least 25,000 people gather for Punjab's first Mahapanchayat
Mahapanchayats getting bigger, bolder
Farmer focussed Mahapanchayats getting massive response in UP as well