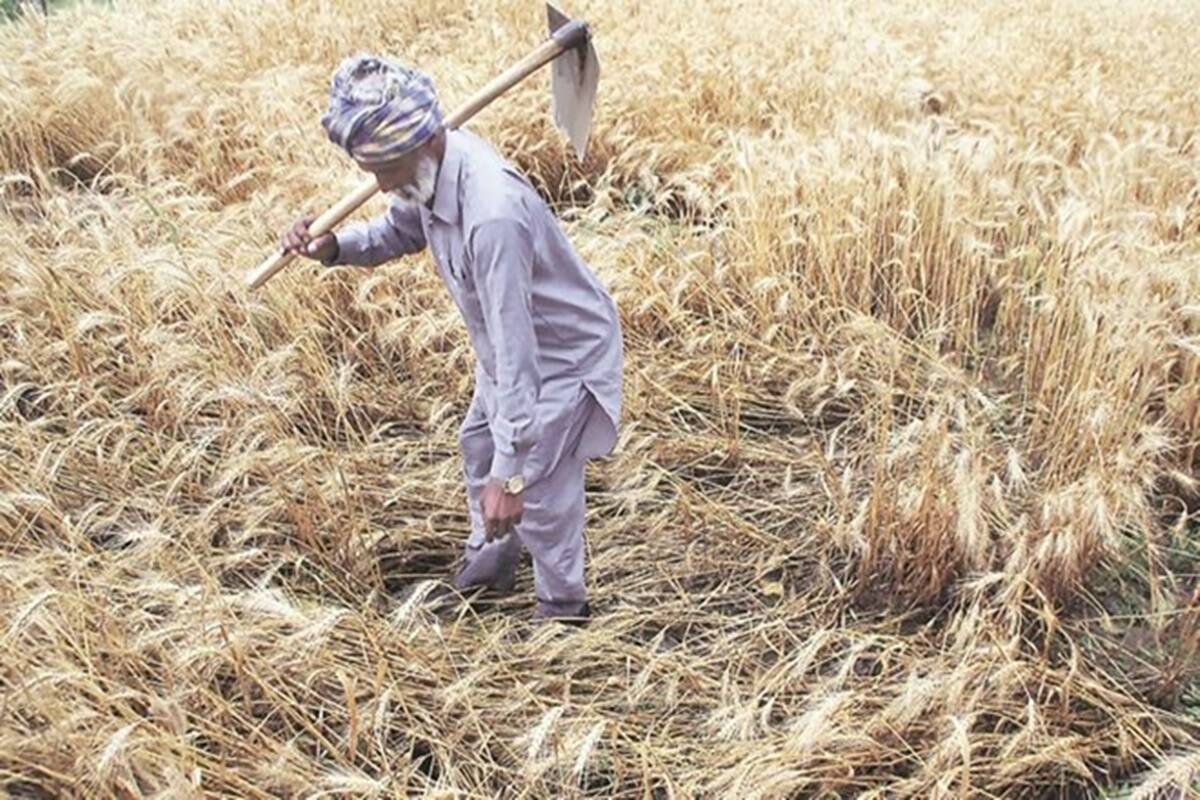 Wheat farmers lost Rs. 205 crores in the first 20 days of March 2021, as per the MSP Loot Calculator of the Jai Kisan Andolan (JKA), predicting a loss of Rs. 4,950 crore by season-end.
Making good on their promise to calculate the disparity between Minimum Support Prices (MSP) and market prices of various crops, farmers on March 21 said that 87.5 percent of wheat in markets was sold below MSP.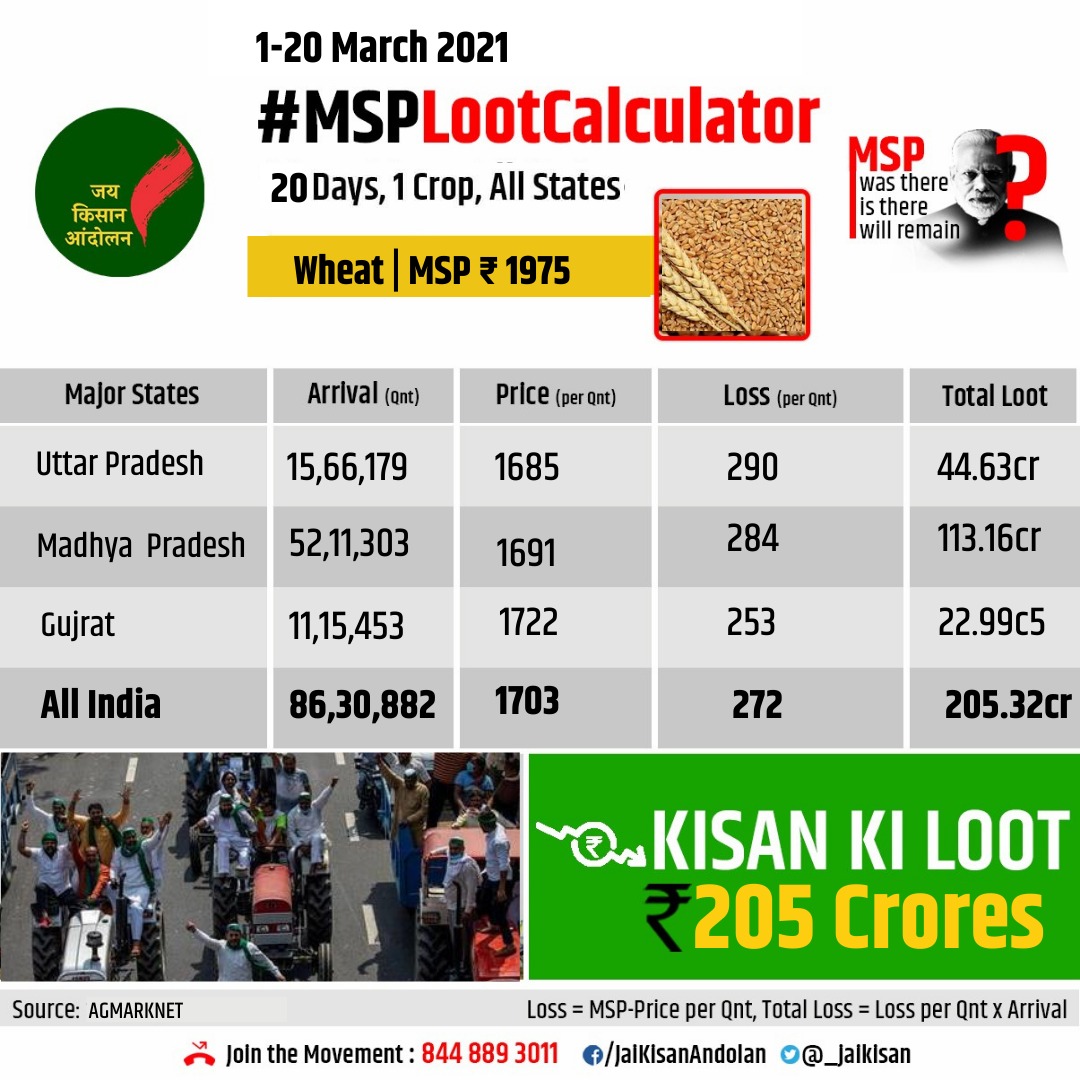 (Data sourced from Agmark Net)
The government's fixed support price for wheat crop is Rs. 1,975 per quintal. However, as per data from the Agmark Net government website, all mandis in India sell the crop at an average price of Rs. 1,703 per quintal. This means that a farmer suffered a loss of Rs. 272 because of selling at a price less than MSP. Further, if this continues, the Calculator estimates farmers may lose upto Rs. 4,950 crore by the end of the season.

(Data sourced from Agmark Net)
"If the farmer is being robbed of Rs. 250 to Rs. 300 per quintal even in wheat, then MSP it is clear that MSP is a cruel joke," said JKA founder Yogendra Yadav.
He said that the shocking revelation is the most befitting reply to the central government's claims about MSP. The data also commented on the belief that farmers avail MSP at least in the case of wheat crops.
According to the international Food and Agriculture Organisation, India ranks as the second largest producer of wheat in the world. The Economic Survey of 2020 said that expected returns to farmers over their cost of production are estimated to be highest in case of wheat (106 per cent). JKA National Coordinator Avik Saha said that the data "exposes the false propaganda of the government that the farmer is getting the MSP announced by the government."
Incidentally, farmers said there is a scope for some improvement in Haryana and Punjab markets if there is further procurement however, it may prove to be inadequate.
Related:
Two Congress MPs dissociate from the Standing Committee's ECAA decision
Farmers condemn parliamentary committee's recommendation to implement ECAA 2020
Maize farmers lost 71 crore in last 15 days: MSP Loot Calculator
Farmers reject new FCI proposals for procurement norms
Farmers introduce MSP Loot Calculator; PM's MSP claims busted?