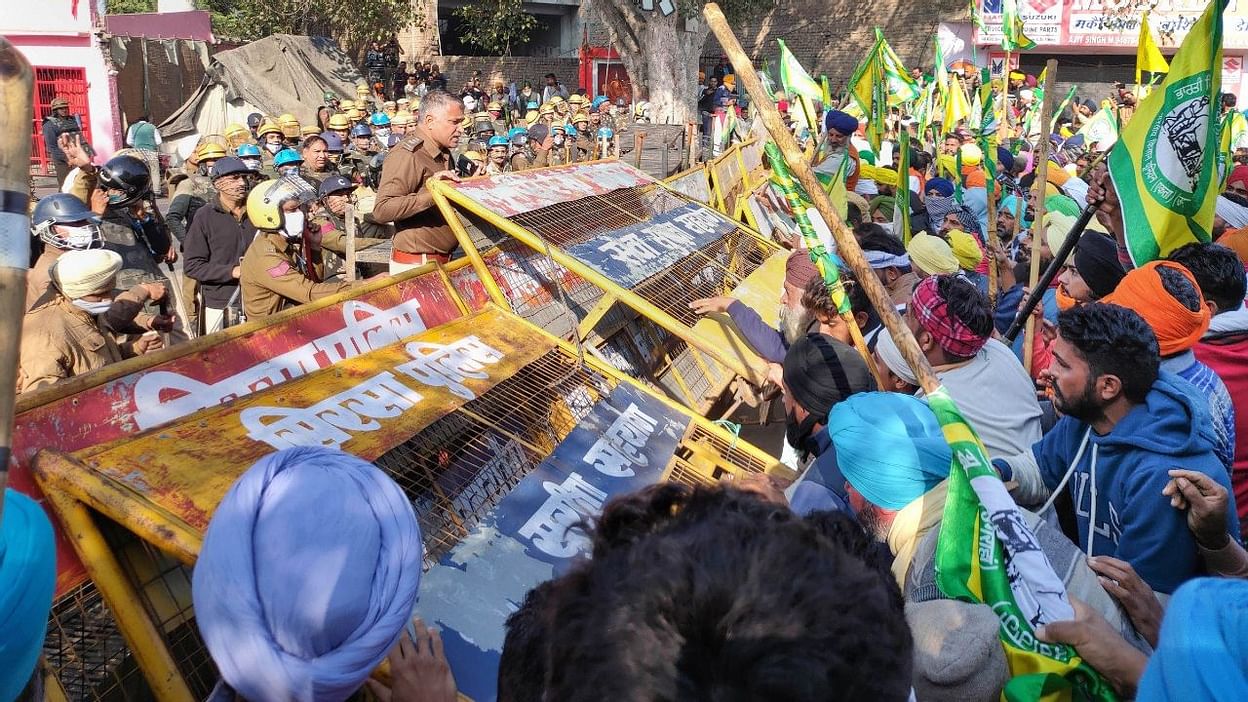 Senior officials of the UP police and the state's revenue department now have one more important official task. Instructed by Lucknow, they will fan out to the districts to confirm whether (or nor) local farmers intend to participate in farmers' struggle, according to regional news reports.
As per government instructions, officials have been briefed to talk to farmers organisations and solve their problems. They are also to create a list of prominent farmers' leaders in every area. They are to also ensure that there is no inflammatory speech that disturbs communal, ethnic harmony. Accordingly, new social distancing guidelines are to be properly adhered to owing to the new strain of the Coronavirus.
According to Hindustan Times, state Additional Chief Secretary (Home) Awanish Awasthi said that officers will begin work on December 28, 2020 and submit a report by December 29 when the Centre is to talk to farmer leaders in Delhi.
From December – January 2020, Uttar Pradesh had evolved its own unique method of criminalising the anti-CAA, anti-NPR/NRC protesters: by detentions, arrests on falsified criminal charges and then, naming and shaming them in publicly displayed hoardings in the state capital. The violence in Uttar Pradesh claimed 21 lives, more than 1,100 people were arrested and 5,558 people were kept in preventive detention.
The latest government direction is also a clearcut move to regulate the freedom to assemble and protest, a fundamental right guaranteed under Article 19 of the Constitution.
The directive also states that police personnel should communicate with religious leaders associated with identified religious places. Senior officials should visit villages of influential farmer leaders and get information regarding the peasant movement to strengthen the intelligence system.
Nodal officers from the executive department have been deployed to carry out these instructions. Meanwhile, Director General (Prisons) Anand Kumar is to visit Noida district while senior officer Kamal Saxena is stationed in Baghpat district. ADG Rajeev Sabharwal in Meerut and DG (Home Guard) Vijay Kumar in Lucknow have also been given similar responsibility. Inspector General (Special Task Force) Amitabh Yash has been sent to Ghaziabad district where farmers are on protest at UP Gate since November 28 to demand repeal of the three new farm laws. Additional Director General Renuka Mishra is being sent to Hapur district.
Earlier, the National Herald reported that the Yogi-government asked officials of districts neighbouring Delhi to stop movement of farmers from Uttar Pradesh to join the dharna in the capital city. Nonetheless, farmers organisations in Delhi said that more than 20,000 farmers from UP and Uttarakhand assembled at the Ghazipur border after overcoming UP police's barricades on December 26, 2020.
Related:
https://sabrangindia.in/article/police-go-door-door-puts-hoardings-alleged-anti-caa-protesters-town
Farmer leaders call for talks with Central Gov't on December 29
AIKS calls out the Centre's ignorance about the agri sector
Haryana farmers receive help from toll plaza workers who open gates
Boycott Ambani-Adani products, 'Thali Bajao' on December 27 during PM Modi's Mann Ki Baat.
Rajasthan julloos at par with Delhi protests! Farmers observe relay fast
Karnataka farmers stand steadfastly with protesting Delhi farmers, will reach Delhi border on Dec 25
Are the new farm laws constitutional?