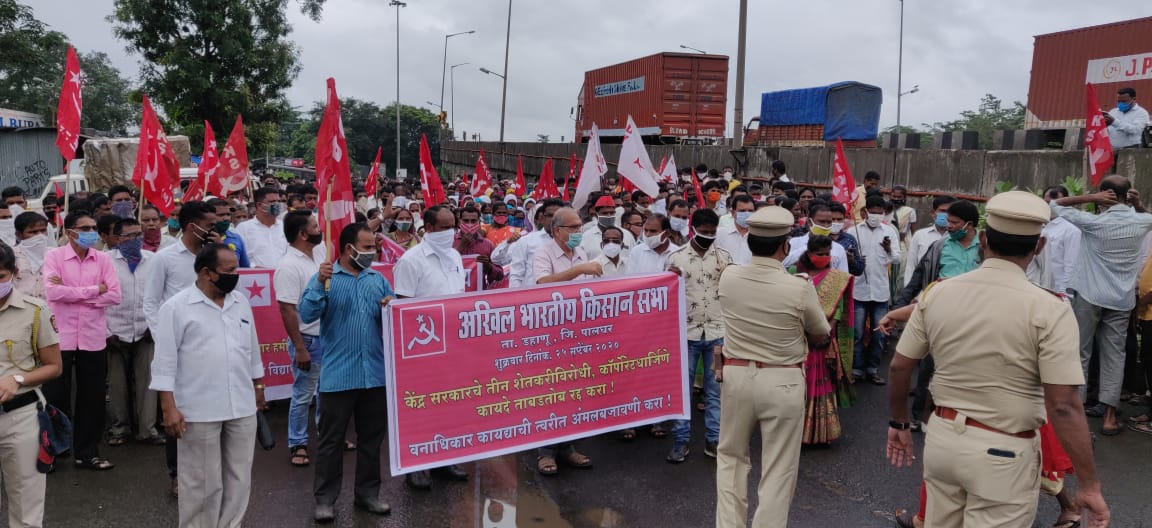 Nearly 10,000 members of various rights organisations blocked the Ahmedabad Highway to participate in the nationwide "Rasta roko" protest on September 25 amidst rain, and the impending threat of coronavirus.

Members of the All India Kisan Sabha (AIKS) the Democratic Youth Federation of India (DYFI) and the Janwadi Mahila Sanghatana (JMS) blocked the highway despite warning from the police. The group had come to the protest spot from Dahanu, Charota and Thane-Palghar districts to chant slogans in support of farmers.
AIKS leader Ashok Dhavale said that the congregation had assembled to defy the Central government that had passed the three agriculture Bills – the Farmers Produce Trade and Commerce (Promotion and Facilitation) Bill, the Farmers (Empowerment and Protection) Agreement on Price Assurance and Farm Services and the Essential Commodities (Amendment) Bill – without the required majority.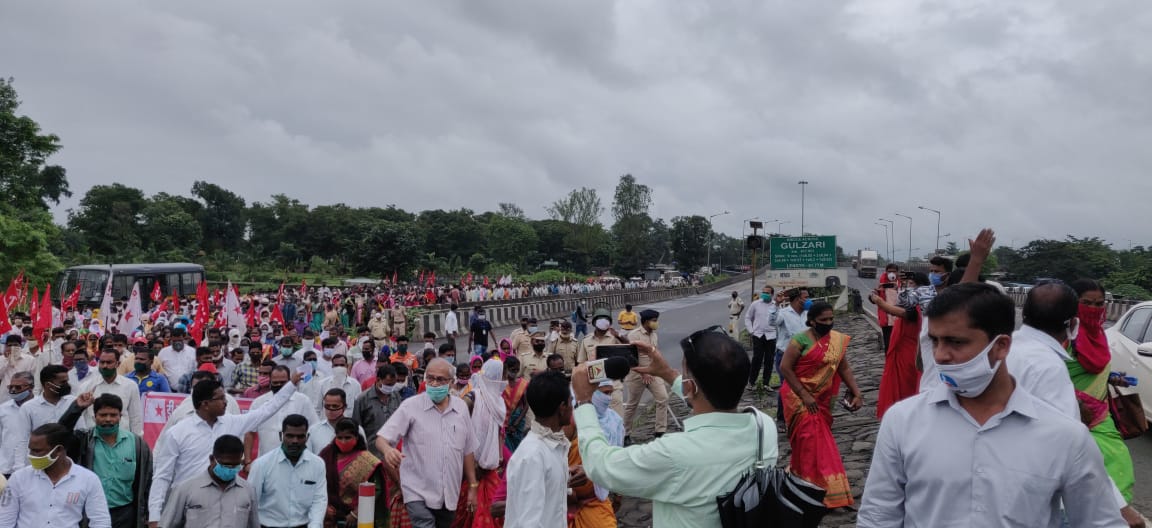 "In every district of Maharashtra this protest is underway. In the entire country, people have come to the streets in thousands. Punjab, Haryana, Uttar Pradesh, Kerala; these states have completely closed," he said.
Similar protests took place all over the state in Nashik, Solapur, Nanded and many other districts in answer to the clarion call of AIKSCC to all citizens to decry the three anti-farmer Bills.
Related:
Live Updates on All India Protests against Farm Bills, 2020
Twitterati bat for Farmers' Rights, even as news media attempts distractions
Farmer Protests: From streets to social media
The end of Parliament Democracy: Farmers' Unions decry passage of Agri Bills in RS