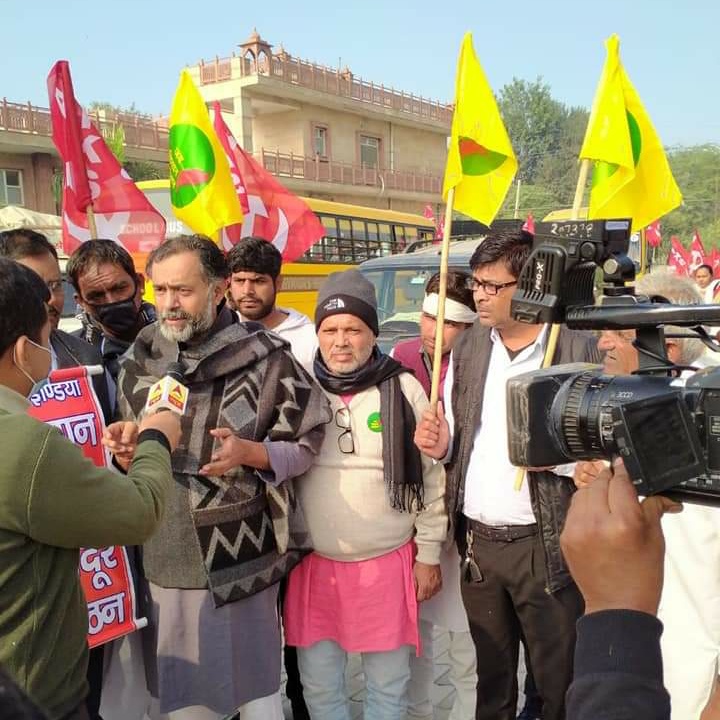 Cemented barricades placed along the Haryana border by state police prevented a large group of farmers from marching towards Delhi on December 13, 2020.
Thousands of farmers from Rajasthan, Haryana and Punjab left for the capital city on the call of the All India Kisan Sangharsh Coordination Committee (AIKSCC.) However, the group travelling from Rajasthan were blocked at Rajasthan-Haryana border due to imposition of Section 144 in the area.
According to a video posted by farmer leader Yogendra Yadav, "The Haryana police told us that one person every 15 minutes could pass the barricaded border and continue marching towards Delhi. Why are the people of this country not allowed to go to the nation's capital to voice their grievances?"
Adhering to their promise of a peaceful protest, farmers sat in front of the huge barricades and started their sit-in peace. In a video, Yadav said that neighbouring people provided the group with food, firewood and other amenities while a local Kathputli artist (puppeteer) participating in the march performed to keep morale high.
An estimated 200 protesters from Rajasthan and South-Delhi marched along the national highway 8 under the leadership of the AIKSCC and the Joint Farmers' Front.
The main farmer leaders present in this dharna were Raju Shetty, Dr. Ashok Dhawale, Hannan Mollah, Kavita Kuruganti, Medha Patkar, Pratibha Shinde, Satyavan, Vemulapalli Venkata Ramaiah, Yogendra Yadav, Comrade Amaram, Comrade Balwan Poonia and Tara Singh Sidhu.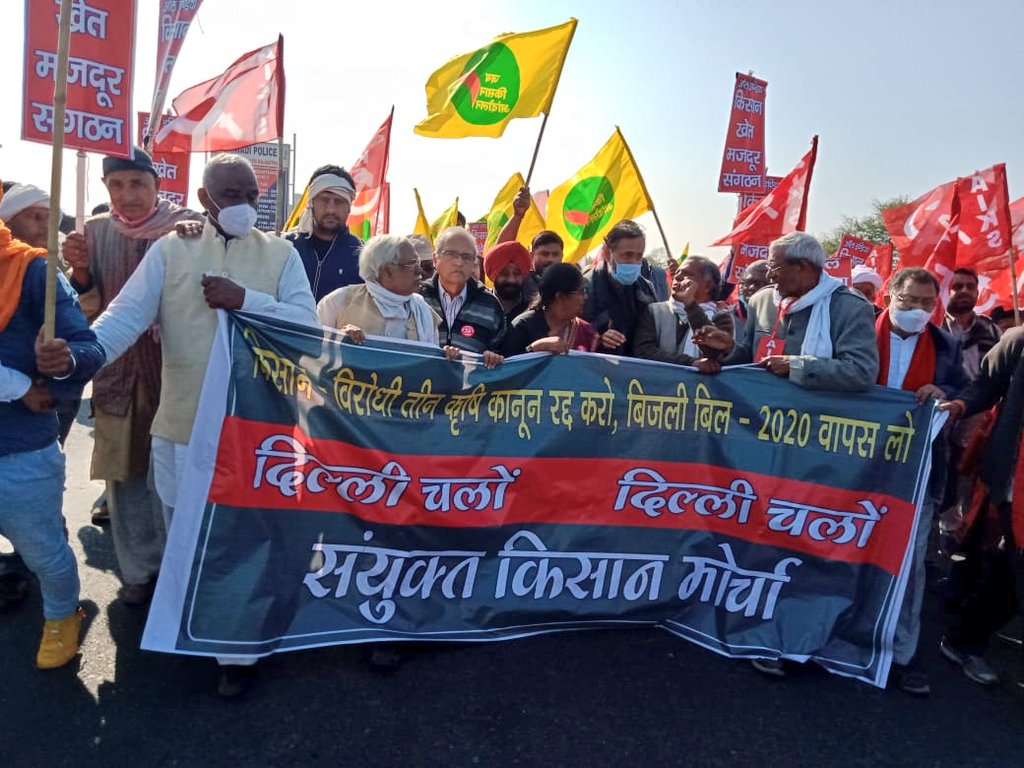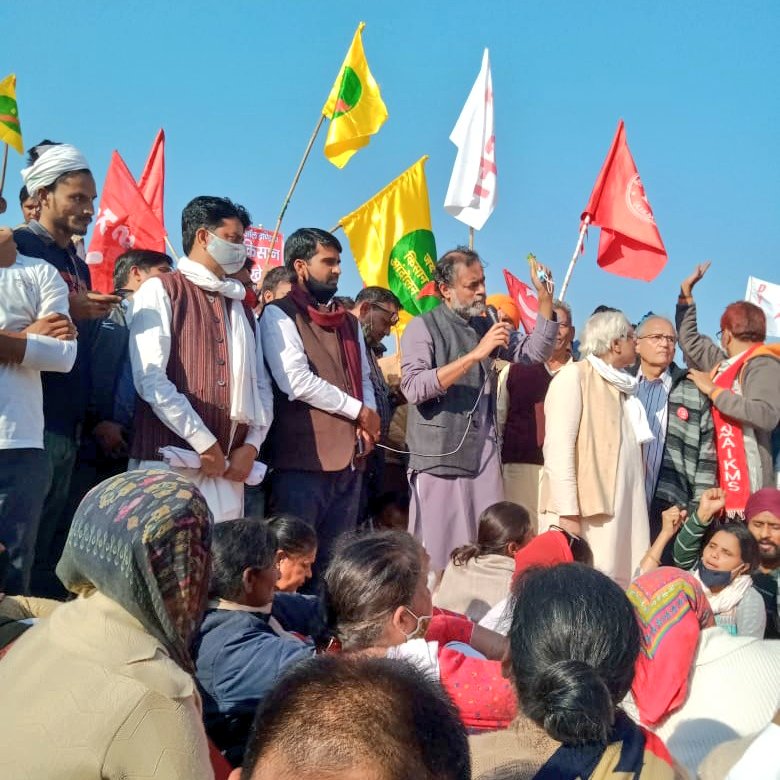 Apart from farmers, Anganwadi workers, women organisations, construction workers, also participated in large numbers. A group of women protesters were among the first to reach the Haryana-Rajasthan border.
Farmers have declared that they will continue their protest until the government agrees to withdraw the Farmers (Empowerment and Protection) Agreement on Price Assurance & Farm Services Act, the Farmer's Produce Trade and Commerce (Promotion and Facilitation) Act and the Essential Commodities (Amendment) Act.
Related:
Rajasthan's farmers march towards Delhi in preparation of December 14 protests
Rajasthan farmers riding tractors to head towards Delhi on the eve of pan-India protest
AIKSCC Working group condemns and distances from V M Singh statement
Tolls freed! Government bows down to farmers' strength
My conscience doesn't allow me to receive this award: Dr Virendra Pal Singh
15 farmers die in two weeks, the central government continues to refuse farmers' demands