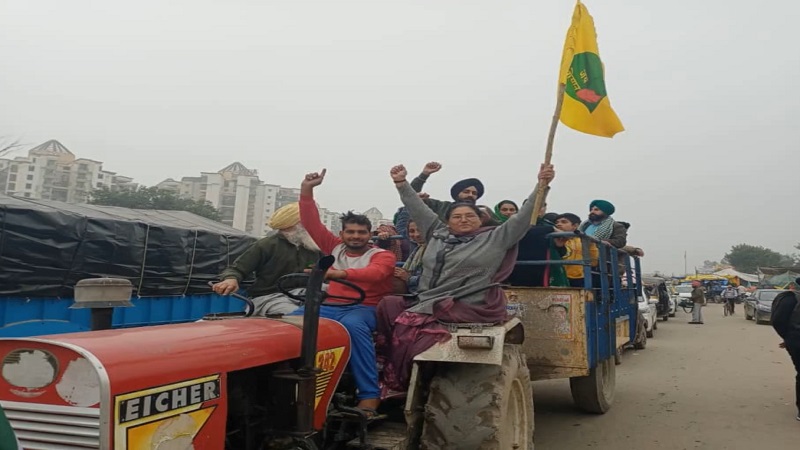 Farmers celebrated the grand success of the January 7, 2021 tractor march along the KMP highway on the forty-fourth day of farmers' protest.
Although farmer leaders made a modest estimate of nearly 10,000 vehicles in the tractor march from the three dharna sites, the actual number may very well be much higher as farmer leaders Jagmohan estimated about 7,000 tractors and other vehicles from the Singhu border and around 4,000 to 5,000 vehicles from the Tikri border.
Similarly, farmer leader Tejendra Singh Virk estimated 4,000 vehicles from Ghazipur border. Farmers met the group from Rewasan at Palwal and sat and ate food together. Moreover, farmers from Rajasthan had also joined the march.
"The farmers movement has reached a second stage of mobilizing the common people to participate and bring pressure on the central government to repeal the three Farm Acts and Electricity Bill 2020. KKU (All India Kisan Mazdoor Sabha – AIKMS) members participated in large numbers from all centres," said a press release.
While all leaders confirmed that the batches faced no altercation with the police, a video circulating on social media Twitter claimed that Uttar Pradesh police tried to stop farmers from joining protests in Delhi.
Incidentally, the state government began a 'Kisan Kalyan Mission,' dubbed by farmers organisations as a "block level publicity stunt" to cover up its failure to purchase paddy at the Minimum Support Price (MSP) rate of Rs 1,868 per quintal. Instead, paddy sells at Rs. 1,000 to 1,100 per quintal in Uttar Pradesh.
Regardless, all groups returned to their original protest points. Following the march, farmer leader Avik Saha showed pictures of the Thursday protest.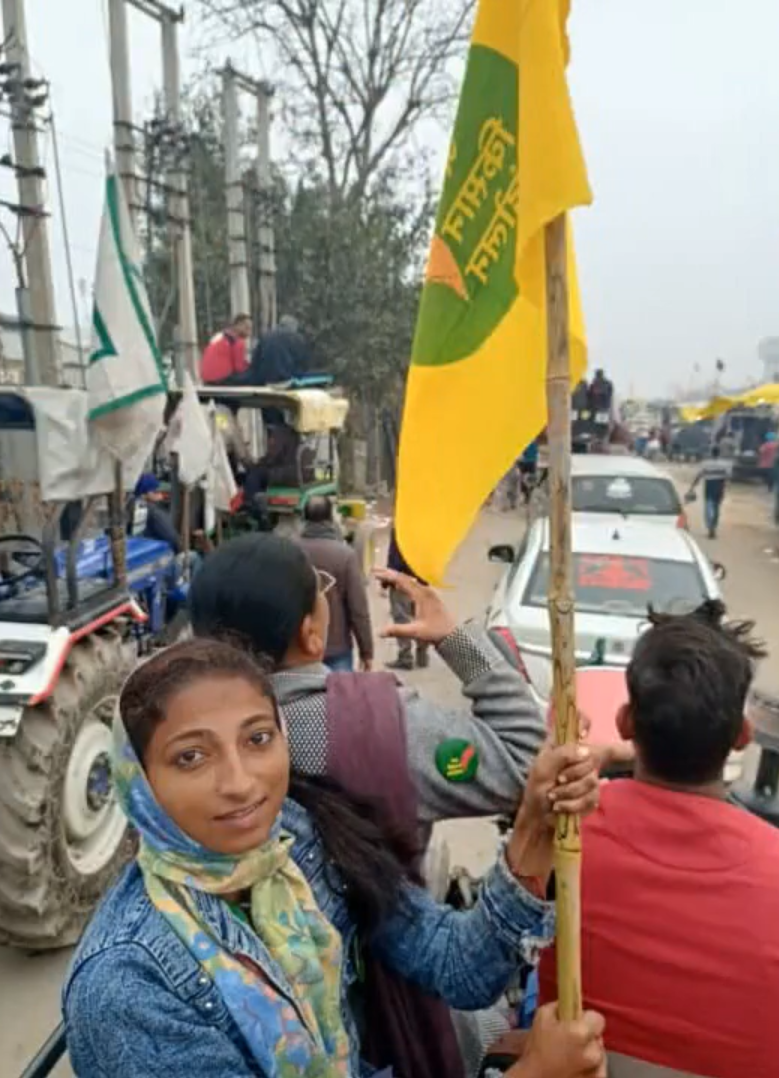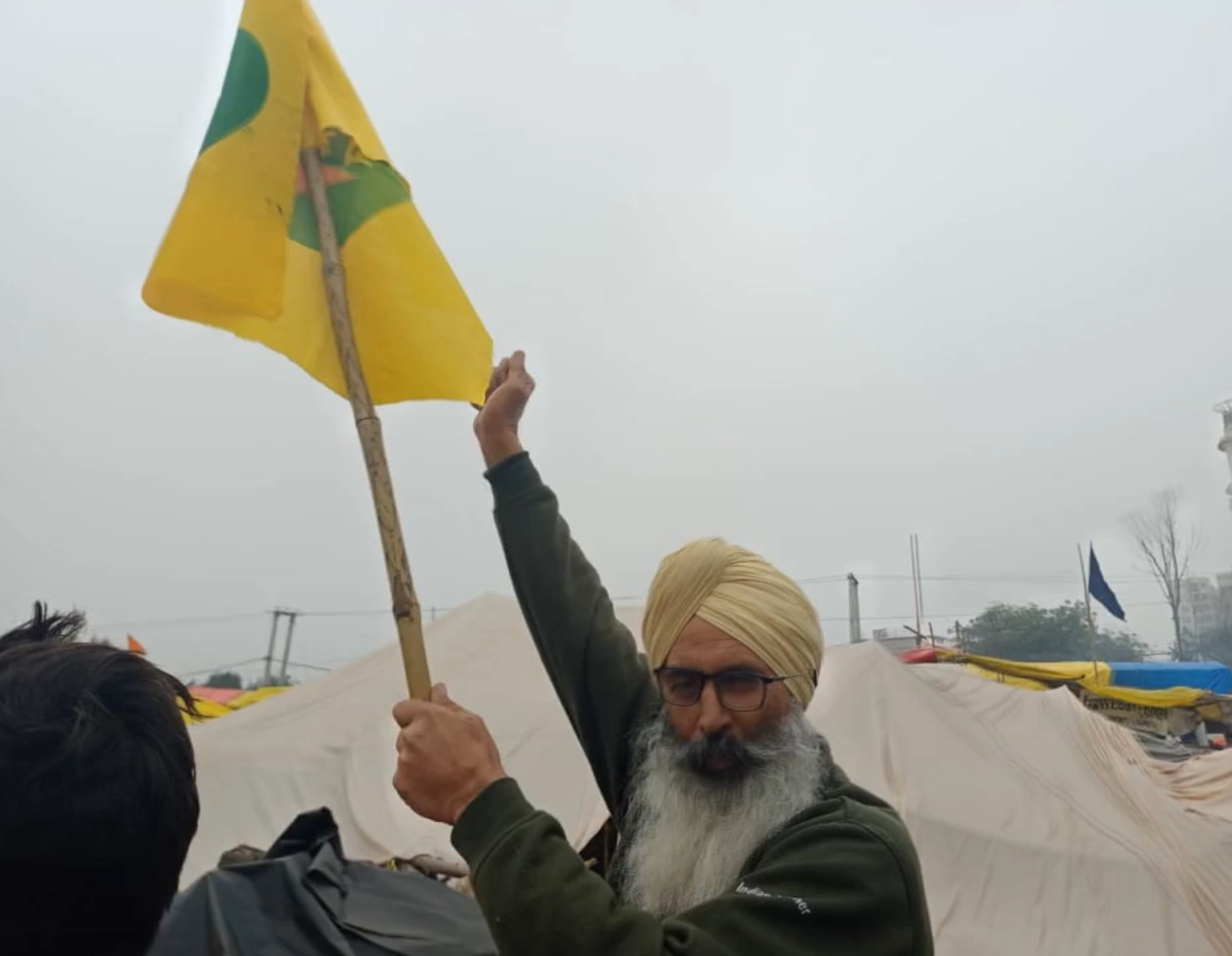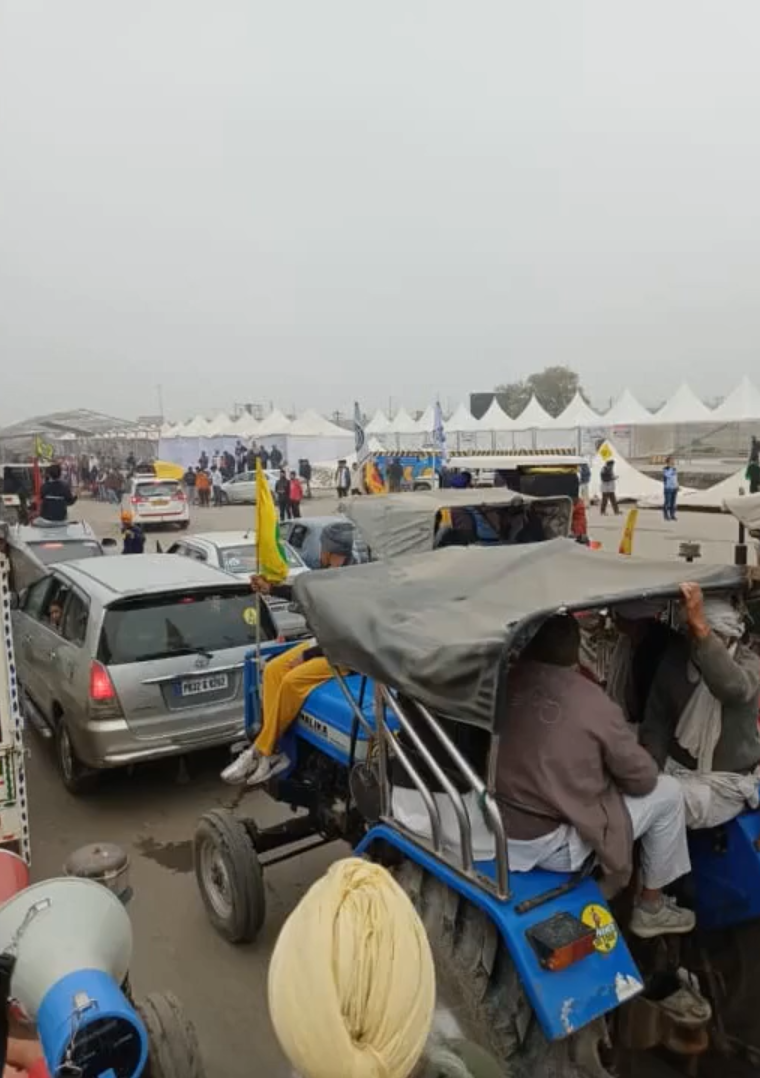 On Friday, farmers will continue talks with the government to repeal the Farmers (Empowerment and Protection) Agreement on Price Assurance & Farm Services Act, the Farmer's Produce Trade and Commerce (Promotion and Facilitation) Act and the Essential Commodities (Amendment) Act.
Farmer leaders warn that these laws will: establish corporate mandis; government promotion of private mandis, making government mandis dysfunctional; hand over control of inputs supply, equipment and irrigation to corporates while stopping government subsidies; switch crop price determination from MSP to e-trading; lead to loss of land by farmers who will mortgage land for paying high input costs; relieve government of all food security and PDS responsibilities and their duty towards farmers.
Related:
Thousands of tractors set off along the KMP highway!
BJP's anti-farmer tirade motivated by Modi's desire to implement farm Acts: AIKSCC
Tractor march on Jan 7 instead of Jan 6, farmer leaders warn the govt to know its limits
Is Reliance not walking the talk on Contract farming?
Karnataka and Kerala farmers come together to intensify struggle
Are the new farm laws constitutional?
Haryana: Farmer protesters suffer tear gas shellings, survivors claim police used expired shells
Former Minister calls Centre's three agri laws "draconian", demands repeal