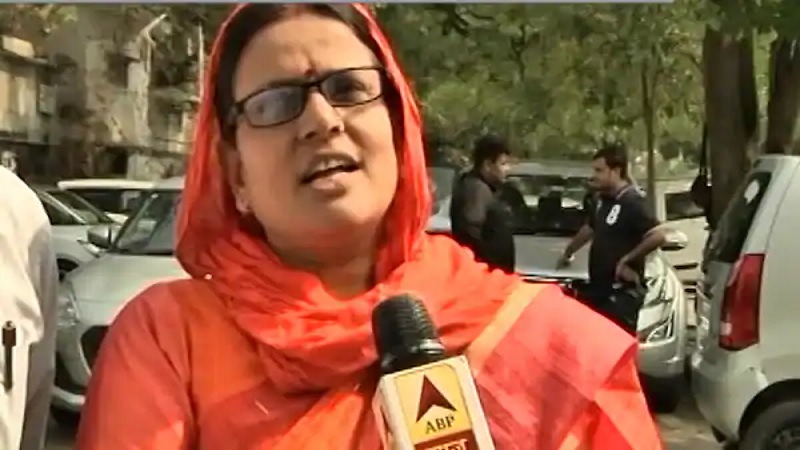 After a considerable delay, the Delhi Police has registered an FIR against Ragini Tiwari alias Janki Behen, a self-proclaimed Hindutva leader, days after a video went viral on social media where she openly threatened to end the ongoing farmers' protest with violence similar to that of the riots in Northeast Delhi's Jafrabad area in February, 2020.
According to the Indian Express, The FIR has been registered under Indian Penal Code Section 153 (provocation to any person intending or knowing it to be likely that such provocation will cause the offence of rioting to be committed).
Before lodging an FIR, the Northeast district police told the media that they considered legal opinion and "Afterwards, an FIR was registered based on a police personnel's complaint. In his complaint, he alleged he found the video of Tiwari on social media where she was provoking people and threatening violence, similar to the riots in Northeast Delhi. After the video was flagged, DCP (Northeast), in a tweet from the official handle on December 13, had said, "SHO/ Jafrabad has been directed to take necessary action."
SHO/Jafrabad has been directed to take necessary action.

— DCP North East Delhi (@DCPNEastDelhi) December 13, 2020
After the FIR was filed, the police went to her house but found that she was out of town. A senior officer said, "Police will summon her in coming days and are also planning to probe her alleged role in the Northeast Delhi riots", reported the Indian Express.
SabrangIndia had also flagged Ragini Tiwari's venomous content against the farmers where she said that she is not "Gandhi's monkey", to turn a blind eye towards the protests and ordered the Government to take charge of the situation asking the farmers to clear the roads.
Even during the devastating 2020 riots in Delhi, she went on Facebook Live saying that Hindus won't tolerate more attacks against them and instigated them to come out and "Die or kill." Citizens for Justice and Peace, had also filed a detailed complaint to Facebook to take necessary action and prosecution of Ragini Tiwari for her incendiary videos and rants against minorities.
Related:
I am not Gandhi's monkey: Hate offender, Ragini Tiwari spewing hate against farmers
Delhi riots carefully orchestrated using social media?
Ragni Tiwari incites violence: CJP files complaint against hate