The author describes the price she has had to pay after her revelations in a recent book, 'I am a troll', about the BJP's social media tactics.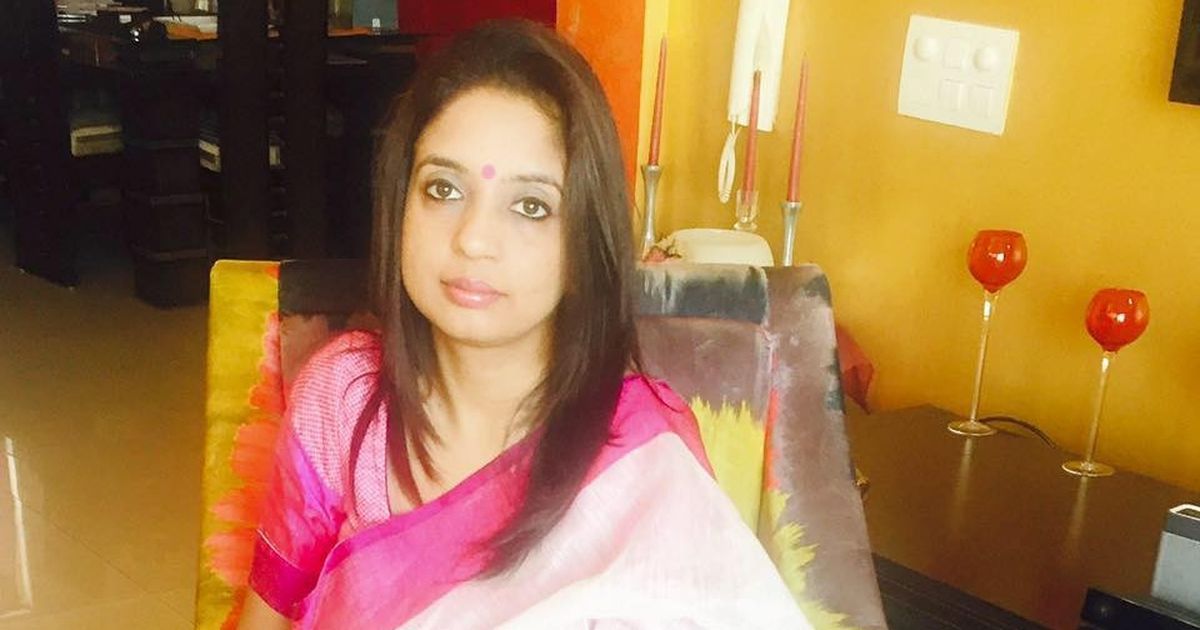 Image credit: via Facebook
For someone who comes from a lineage of freedom fighters, only two things matter – patriotism and Gandhian ideologies. For me, it is my state, Punjab, too. My love for Punjab has given me the strength to fight a battle against drugs and the drug-favouring political environment in the state. And my love for my country has made me stand up against the malicious campaign of the Bharatiya Janata Party and the self-proclaimed trolling yodhas of its social media cell.For nearly three years now, Prime Minister Narendra Modi has been following me on Twitter. Today, I am a nobody and my association with the BJP is being questioned. Peeved by my truthful revelation in Swati Chaturvedi's book I am a troll, my name is being deprecated by the anonymous faces of the BJP's social army. They are proving me right – the voice of truth will be silenced if it is against the prime minister and his government. My decision to come out openly and state the facts is not based on my brief association with the Congress but is a sincere effort to stop gospel from becoming truth.
In today's age of instant news, WhatsApp, Twitter and Facebook, people believe the typed word more than the underlying truth that gets layered under negative campaigning. By the time truth leaves the substrata, the harm has been done.
In 2013, I was as disgruntled as any other upright citizen of India with the way our great nation was being shaped by previous governments. I exercised my right to vote for the first time in 2014 and cast my ballot in favour of Modi, because I believed in him and his vision of a better India. This belief motivated me to join the BJP's Mission 272+ team of volunteers. Little did I know that the mission's "innovative campaigning ways" also involved trolling, defaming and construing truth to cloud the fair judgement of people.
In November 2015, when Aamir Khan expressed his sentiments on the state of affairs in the country, the BJP's IT cell, headed by Arvind Gupta, organised a social media campaign to pressure e-commerce firm Snapdeal to drop the actor as its brand ambassador. We (volunteers at the BJP social cell) were ordered to troll the actor and smear his name on various platforms and instigate people to boycott his movies. My ideologies and conscience did not permit me to be a part of the BJP's bigotry brigade. Disenchanted, I left. In January 2016, Snapdeal gave in to the pressure and severed its ties with Khan.
We don't realise the greater repercussion of such acts. An actor, who for years lived in our homes and ruled our hearts, suddenly became a "Muslim"! Social media has become a dangerous tool to spread hatred, which sometimes can lead to communal disharmony. Even religion did not divide us the way politics has.

Tagged anti-national
For nearly two years, I passionately supported the prime minister on Twitter, actively campaigned for the BJP and helped its leaders such as Smriti Irani and Kirron Kher in their agendas. When the time was apposite, I even criticised the Congress-led United Progressive Alliance for its lack of leadership and diluted policies. During the same time, my passion for Punjab led me to expose the horrifying drug menace in the state and I made a documentary about the same. To bring the alarming facts to the prime minister's notice, I sent message after message via Twitter. In his electoral mandate, Modi had promised a fight against drugs. But he ignored my calls for help.
His neglect made me turn to the Congress. Rahul Gandhi heard my plea whereas Narendra Modi, whom I vehemently supported, ignored it. Thanks to the BJP's trolling army, social media is rife with my pictures with the Congress vice-president. My disclosure of a secretly guarded game is being shown as part of my political agenda. Rahul Gandhi released my documentary in Amritsar on March 18, 2016. And that is my only connection with the Congress.
The 2014 elections have changed the face of Indian politics. The media-savvy prime minister is reaching out to the masses through the internet. He is communicating with the people through Twitter and Facebook. He is being followed by millions but is following a select few, many of whom are known for being abusive trolls. From time to time, these abusive trolls have been invited to meet and greet the prime minister. If the BJP claims that it has never encouraged trolling, why hasn't the prime minister spoken against the malpractice, especially when it is originating from its own warehouse.
Instead of using the social media platform for constructive development, the BJP is using its ground army to disparage those who hold opposing views. Positive criticism is healthy for the development of any individual, institute or society, but to criticise in a derogatory manner and malign the character is uncalled for. People and their characters are denigrated in the name of supporting the prime minister. It only exposes the tenebrous picture of votebank politics. Hired volunteers are given directives to calumniate the image of opponents, journalists, politicians and just about anybody else. Anyone with a different viewpoint is termed anti-Modi and anti-national. Women and minorities are targeted in the filthiest possible way. The names of Rahul Gandhi and his mother, Sonia Gandhi, are smeared with muck and journalists like Barkha Dutt are issued death and rape threats.
But public support has poured in from all walks of life. The story has travelled to the farthest corners of India and people are questioning the misuse of social media by the ruling party to suppress opposing views. Both the author Swati Chaturvedi and I are at the receiving end and the BJP's social media army and supporters have been attacking us with slanderous and sexual remarks, threats and intimidation. All this, because their darkest secret has been exposed. The truth hurts.
I have followed my inner voice and my thought that it is my duty to my beautiful nation to let its people know how social media is being used to carry out malicious campaigns against opponents/public figures with opposing views.
It is sad that hate spreads more rapidly than love.
I voted for Modi for change but not for hatred.
I have said what I had to. I did what I believed in. This is my voice of truth.
The writer is a social activist and political analyst.
Courtesy: Scroll.in