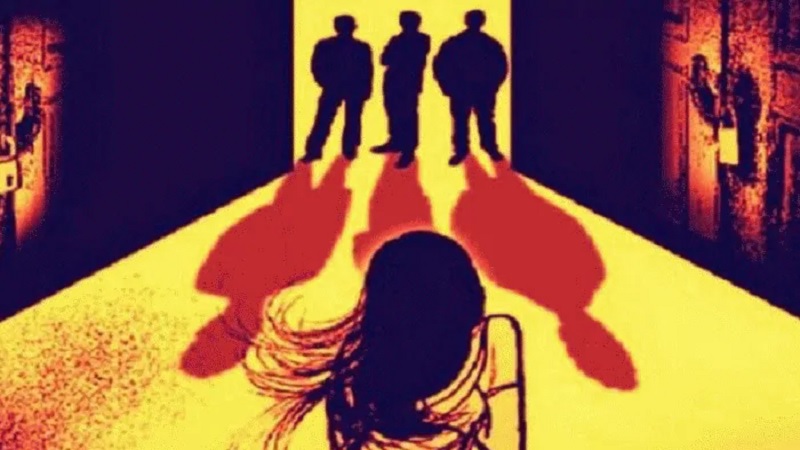 Image Courtesy:zeenews.india.com
A murder accused alleged she was sexually assaulted by five police officials for 10 days in Madhya Pradesh's Rewa district. The 20-year-old accused the policemen in front of an additional district judge and a team of lawyers who had gone to inspect the Mangawan correctional home on October 10, said news reports.
The locked-up woman said she was raped by the Sub-Divisional Officer of Police (SDOP), the police station in-charge and three constables and then forced into silence. Moreover, a Time of India report said that a lady constable, who protested against the crime, was pulled up by her seniors. The woman is now in the custody of the police. The incident occurred between May 9 and May 21. However, the police claim the woman was arrested on May 21, nearly five days after the alleged murder.
After hearing the survivors account, the judge ordered a judicial inquiry into the matter and wrote to Rewa SP Rakesh Singh on October 14 seeking action against the cops. However, Singh denied receiving a letter from the court. He said the woman and her male friend were arrested on May 21 based on call details, mobile location and other evidence.
The crime-weapon was recovered from a septic tank in front of villagers on Thursday. The woman underwent a medical examination because she suffered a leg-injury. Her blood-stained weapons were recovered. Further, the mobile location of the woman was found to be around 20km from the police station till May 16.
The survivor had informed the prison warden about the sexual assault three months ago. However, the warden had not believed her.
Member of the October 10 inspection team, advocate Satish Mishra said, "Under Supreme Court orders, legal teams routinely visit female inmates in prison and submit reports. When we went on October 10, she said all this in front of the four of us — additional district judge, law officer of the district legal aid authority and two lawyers, including me."
Mishra said that the woman was scared because the policemen had threatened to implicate her father in the murder case if she talked about the harassment.
Meanwhile, the President of Rewa district bar association Rajendra Pandey told the media that the woman's statement was recorded by the judge and submitted to the district judge.
Related:
Women lawyers move SC against Madhya Pradesh HC 'Rakhi for Bail' order
UP: Teenage Dalit girl's body found in paddy field, family suspect rape
Another Rape! 17-Year-Old Kidnapped, Gang-Raped For 22 Days: Odisha
15-yr-old Dalit 'gangrape victim' takes her own life: Chitrakoot, UP