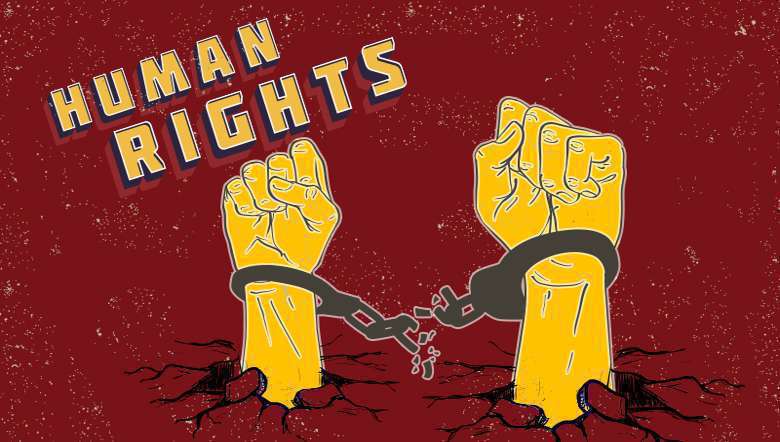 Front Line Defenders (FLD) to Indian authorities to immediately cease the police, military and judicial harassment and intimidation of Manipur human rights defender Laishram Herojit Singh.
The group spoke for Singh alias Sintha, who on April 7 was arrested at his home by 20 Thoubal police officers and later given bail on April 12. However, the charges against him under the Unlawful Activities (Prevention) Act for alleged membership in a militant group, remain.
"FLD condemns the judicial harassment of human rights defender Laishram Herojit Singh, as it believes he is being targeted for his human rights work to protect the local community against powerful and corrupt interests in Manipur. It believes that the use of the UAPA against him and other human rights defenders is aimed at vilifying them as terrorists and silencing their work," said FLD.
The human rights group demanded immediate dismissal of all charges, stating that Sintha was targeted for his humanitarian work against the increasingly powerful drug nexus in the region. As the Coalition Against Drug and Alcohol (CADA) Secretary General, he led several campaigns to raise awareness about the impact of drug and alcohol abuse. Sintha also actively engages with and advocates against issues of violence against women and children, mining and its impact on rights of indigenous communities and protection and preservation of Manipur's environment.
Even on the day of his arrest, Sintha participated in a peaceful protest against the acquittal of an influential individual accused in a highly publicised drug haul case from 2018. During the protest, protesters held placards condemning the acquittal and demanded the resignation of the Chief Minister. One of the organisers mentioned that authorities were unhappy with the slogans regarding the Chief Minister.
While family members claimed that the police showed no arrest warrant, Sintha claimed that the Thoubal police slapped and forced him to sign a document accepting the charges. Meanwhile, the FIR said that he was detained in Wangjing, not his home, after the police reportedly received information that members of the United National Liberation Front militant group, were in Wangjing.
On April 7, Sintha denied the charges in front of the court of Chief Judicial Magistrate and was remanded to four days of police custody. Other human rights defenders and colleagues believe that Sintha was arrested for advocating against powerful forces within the state and interests of powerful criminal entities.
The organisation demanded that the central government ensure all human rights defenders in India are able to carry out their legitimate human rights activities without fear of reprisals.
Related:
HRDA condemns Trichy police's failure to protect activist Ramachandran
Chhattisgarh: 5 police personnel killed, 14 injured in alleged Maoists attack
Right to Default bail is a valuable right: SC while granting bail to UAPA accused
Free HRD Hidme Markam from arbitrary UAPA charges: Front Line defenders