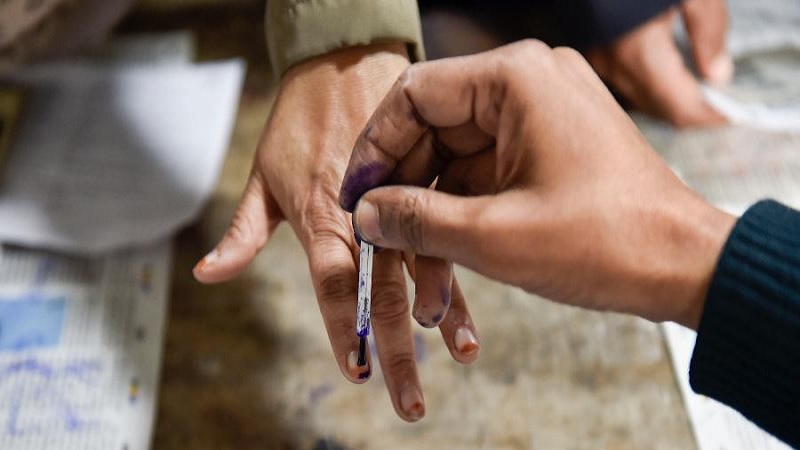 Image Courtesy:newindianexpress.com
Members of the Vantangiya tribe, the forest dwellers who live in Gorakhpur and adjoining districts, will for the first time since Independence participate in the panchayat elections on April 15. The tribes folk will exercise their right to vote and elect their own village head in the first-phase voting for Uttar Pradesh panchayat polls. The Gorakhpur Vantangiya villages will vote in the first phase when over 3,500 of tribal voters will choose their own gram pradhan, according to a report in the New Indian Express.
Gorakhpur district has five Vantangiya villages, the adjoining Maharajganj has 18 and Gonda and Balrampur have five each. These areas became revenue villages in 2017. The report quotes social activist Manoj Singh who says these elections will result in the "real empowerment," of the tribes.
The villagers had voted for the first time in the 2019 general election, but it is the panchayat polls that will have a direct impact as they will choose a leader who is one of them, and who hopefully will be able to relate to their daily concerns and help solve problems.
According to a 2019 feature in Down to Earth magazine, Vantangiyas have been settled in pockets of eastern Uttar Pradesh for a century, but didn't have voting rights till the 1990s. They are said to be the one who turned barren lands into forests, however, as is the case elsewhere with other forest dwellers, they too did not have a right over forest produce and continued to lead impoverished lives. According to the report there are about 60,000 Vantangiyas living in Gorakhpur and Maharajgunj districts.
Who are the Vantangiyas and what is their story?
SanbrangIndia's detailed news feature on the tribe had shown how their history can in fact be traced to when the British were expanding rail lines zeroed in onto the forest of Deori, Nainital, Pilibhit, Lakhimpur Kheeri, Bahraich, Balrampur Maharajganj, Gorakhpur and more in Uttar Pradesh. After passing the Awadh Forest Rules, the British cunningly captured the forests of Bahraich in 1861, and in 1885, they brought in the forest department to control the forest produce. For this, four ranges of Motipur, Chakia, Charda and Bhinga were at breakneck speed in the whole country. To lay a kilometre of a rail line, 60 Sakhu trees had to be sacrificed for their strength. The wood was used to lay sleepers below the railway line and the demand for the wood increased. The Forest officers in the newly minted forest department chopped down many Sakhu forests in the region. The feature on the origins and history of the Vantangiyas may be read here.
Related:
Allahabad HC has not ordered evictions of Surma villagers of Dudhwa Forest
Equity to be maintained between industrialisation and ecosystem: Orissa HC
The rich history of Vantangiya's are threatened when villages like Mahbubnagar