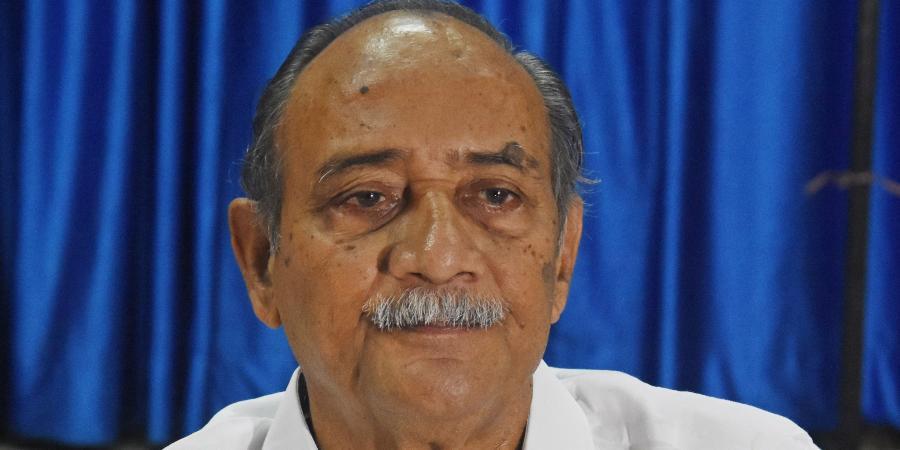 Former Union Agriculture Minister Vadde Sobhanadreeswara Rao advised the central government not to test farmers' patience in their demand for the withdrawal of the three "draconian" farm laws. He further advised them to implement Swaminathan Commission recommendations, in a letter January 3, 2021.
Rao criticised the Modi-government for failing to implement the Commission's recommendation of Minimum Support Price (MSP) at C2+50 percent while allowing corporates and traders to sell essential commodities upto 50 percent more than the average prices of each commodity in the past year.
"Government of India is increasing MSP for different crops with only around three percentage points rise every year. There is no mechanism mentioned on how to help farmers when agri-products prices fall steeply," he said in the letter written for public information.
The Farmers' Association Coordination Committee's (FACC) Andhra Pradesh Convener further stated that the three laws – the Farmers (Empowerment and Protection) Agreement on Price Assurance & Farm Services Act, the Farmer's Produce Trade and Commerce (Promotion and Facilitation) Act and the Essential Commodities (Amendment) Act – are completely at odds with the model APMC Act of 2017 and Model Contract Farming Act of 2018, and were passed without consultation with state governments or farmer associations.
He claimed that "the real objective of these Acts is to give freedom to corporates such as Reliance Retail, Walmart, etc. to purchase huge quantities of agri-products at very low prices without any need to pay market fees."
Speaking specifically about the Farmer's Produce Trade and Commerce Act, Rao said that parts of the law contradict the model Agriculture Produce and Livestock Marketing (Promotion and Facilitation) Act 2017 recommended by the same government when Radha Mohan Singh was the Agriculture Minister.
Moreover, he dismissed Prime Minister Narendra Modi's statement that farmers can sell their produce anywhere in the country because the law excludes nearly 7,500 regulated market yards out of which 940 yards are linked with eNAM (allowing nationwide sale without charging market cess charges for farmers) in addition to hundreds of private mandis.
"This has been done deliberately to weaken the present mandi system, gradually leading to their closure, farmers have no other option but to sell throwaway prices offered by aggregators of corporates, making MSP irrelevant in times to come, as happened in Bihar," he said.
Regarding the contract farming Act, Rao said that the law bypasses provisions in the model contract farming Act of 2018 relating to Contract Farming (Promotion and Facilitation) authority. Omission of registration and agreement recording committees and regulation aspects also put farmers at a disadvantage.
Similarly, he said that denying advocate assistance to farmers during the dispute resolution process is unacceptable because poor, illiterate and small farmers will be denied justice.
Lastly, he said the Essential Commodities (Amendment) Act will enable corporate giants to cheaply purchase and store huge quantities of products without limitation. According to Rao, this will lead to artificial scarcity due to which poor consumers have to bear additional burden.
"Modi is telling that his government has held consultations with several state governments and has brought forward the three agricultural Acts. There is no truth in his statements… The Union government, instead of taking positive steps to redress the grievances of farmers, is trying to mislead the people by issuing false statements," he said.
Related:
Re-Plug: 28 protests in 22 days! Kranti ka Naqsha (Mapping the Revolution)
Karnataka: Youth groups visit villages to spread awareness about anti-farmer laws
Exclusive: G. T. Ramaswamy dismantles government's claims about South Indian farmers
Centre blinks, agrees to two of the four farmers' agenda points
Peasant supporters call for creation of Save Farmers, Save Nation committees
Are the new farm laws constitutional?
Farmers chart out January protest plans with a tractor march, Mahila Kisan Diwas and more!
Hearts full of scepticism, farmers agree for talks with Centre on Dec 30