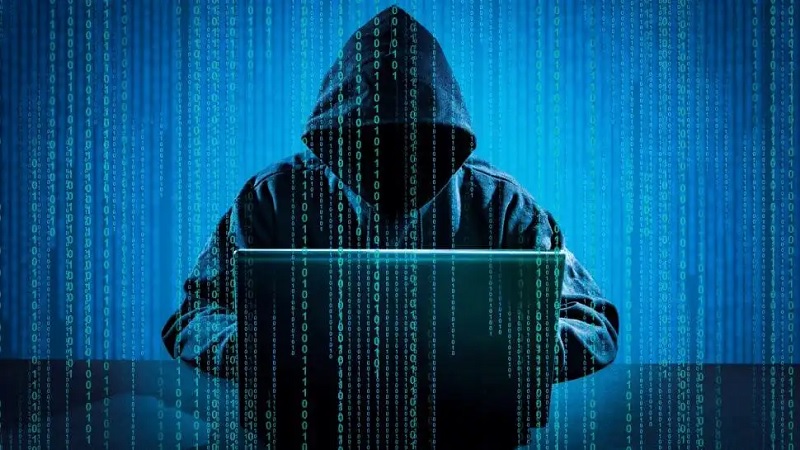 Image Courtesy:primetimes.in
While Mumbai Police arrested three accused in the Bulli Bai case, Delhi Police arrested one more, calling him the 'mastermind'. He was identified as Neeraj Bishnoi arrested from Jorhat, Assam, who allegedly created the app on the GitHub platform. Now according to Times Now's anchor Rahul Shivashankar, "Mumbai police claim that with arrest of 'mastermind' case solved 'completely'" Interestingly he added that the 'mastermind' "has no links to saffron groups".
Latest on Bulli Bai APP probe. Mumbai police claim that with arrest of 'mastermind' from Jorhat case solved 'completely'. The 'mastermind' has no links to saffron groups. Were 'secular' rights activists fear mongering and dividing society? Who atones for this fake propaganda?

— Rahul Shivshankar (@RShivshankar) January 6, 2022
According to Deputy Commissioner of Police, Intelligence Fusion and Strategic Operations (IFSO) unit KPS Malhotra, "Evidence has been found from his phone & laptop, including details of all the profiles uploaded on the app on #github."
DCP (IFSO) KPS Malhotra on #BulliBai accused #NeerajBishnoi: "He is the mastermind. Evidence has been found from his phone & laptop, including details of all the profiles uploaded on the app on #github. Bishnoi to be produced in a #Delhi court today."@TheQuint pic.twitter.com/wY7IqU6ZzU

— Somya Lakhani (@somyalakhani) January 6, 2022
However while the news anchor is happy to conclude that Neeraj Bishnoi, arrested from Assam by Delhi Police Special Cell's IFSO team, is not connected with the "right wing", the 21-year-old Bishnoi is a second-year engineering student of a Bhopal-based institute has radical views reported India today. His Quora account activity revealed that Bishnoi "seemed to have been radicalised at a very young age" stated the news report. He also had answers that hinted his views of Islam and Muslims, "A religion who thinks that increasing their followers would grant them a higher level in the society cannot be classified as a religion, especially those for whom killing other religion's followers would grant them a ticket to heaven. I'm not pointing at anyone. I'm not pointing at any religion. My words are enough for that."
His "view on 'terrorism has no religion'", was, "there is a direct relationship with religion and Terrorism," and according to India Today, quoted an anonymous 'international leader' saying, "Every Muslim may not be Terrorist, true. But how's it that every Terrorist is a follower of Islam."
After his arrest Neeraj Bishnoi, has shown "no remorse for his actions during police interrogation," reported NDTV. He has reportedly claimed to have done what he thought was "right". Bishnoi was presented in court on Thursday, and has been sent to seven days' police custody. According to the NDTV report, Bishnoi, a resident of Assam, was tracked down via digital surveillance of a Twitter handle – @bullibai_ – that he created. According to the report, the app itself was "developed in November and it went public on December 31, at which time another Twitter handle – @sage0x1 was created to spread the word" and "Bishnoi reportedly also created a @giyu44 handle that he used to mock Mumbai Police – he referred to them as "slumbai police" after the other accused were arrested." Strangely this handle remains active, and its pinned tweet mocks the police over the arrests, as well as a 'confession' that he is the creator himself.
You have arrested the wrong person, slumbai police

I am the creator of #BulliBaiApp

Got nothing to do with the two innocents whom u arrested, release them asap mf https://t.co/QJA078wSnH pic.twitter.com/ycbDuc7cNS

— . (@giyu44) January 5, 2022
According to a report in The Quint, Neeraj's father Dashrath Bishnoi, said he was shocked when the police landed at their home on Wednesday January 5. He added that Neeraj "used to watch one news channel", and "maybe that had some impact on him… He stopped watching that channel a year ago, though." By Thursday, VIT's vice-chancellor issued an order which stated that Niraj is "suspended with immediate effect from the university till further notice, in view of bringing disrepute to the University and defaming the name of the Institute."
His is the fourth arrest in the case, and the first one by Delhi Police, earlier three were arrested by the Mumbai Police – Vishal Kumar aka Vishal Jha from Bengaluru, and Mayank Rawal and Shweta Singh from Uttarakhand. Vishal, a 21-year-old engineering student was detained on Monday from Bengaluru, and arrested by the Mumbai cyber police on Tuesday. He has been remanded in police custody till January 10. According to reports, Vishal was running one of the Twitter handles used to upload the content from the app.
Mumbai Police arrested 18-year-old Shweta Singh, on Tuesday, reportedly as being the prime suspect. Her name was "revealed by Vishal Kumar" who said that he was in touch with the woman and claimed that she was in touch with the people who were working on the posts and activities on the Bulli Bai app. She was using a fake Twitter handle with the name JattKhalsa07.
The third arrest was from Uttarakhand, of 21-year-old student, Mayank Rawal, and was arrested by the Mumbai cyber police from Uttarakhand. The FIR in the case was registered under sections 153A, 153 B, 295A, 354D, 509, 500 of the Indian Penal Code (IPC) along with Section 67 Information Technology Act against unknown persons on Sunday.
Earlier Right wing affiliated handles had tried to pin the blame on Muslims, and later Sikhs, and shared claims that the vile social media app #SulliDeal was developed by someone named Javed Alam. Thereby suggesting that even 'bulli bai', may have a similar 'ownership'.
That #SulliDeal app was developed by a guy named Javed Alam.

How many of you know that? How many of you shared this info on other social media platforms?

It's never too late, share this info everywhere. Don't let I$lamists make Hindus feel ashamed for their own deeds.

— Mr Sinha (@MrSinha_) January 4, 2022
However, all those attempts fell flat when these three accused were arrested. However the big question that remains is, who funded these three "students" to carry on with the vile 'Bulli Bai' app project.
In July 2021, nearly 80 Muslim women were targeted and put up "for sale" on "Sulli Deals", and this time it is over 100 Muslim women who have been targeted on "Bulli Bai". The app's interface used Punjabi language or the Gurmukhi writing script in the app. Both Bulli and Sulli are derogatory words used for Muslim women. In both cases, there was no real sale of any kind – the purpose is to degrade and humiliate Muslim women by sharing their personal images.
The RSS mouthpiece Organiser, in August 2021, had published a "massive revelation about the mobile app 'Sulli Deals'" claiming that a private conversation suggests the app was developed by one Javed Alam of Uttar Pradesh. An expose account @sullidealsXpose, it reported, "put out a private conversation between Alam and a Muslim woman in which Alam claims to have developed the app." According to the Organiser's report, on the "leaked conversation", Alam, 23, reportedly "created the app and doesn't regret it. He further claims that it will teach a nice lesson to those Muslim women who post their pictures on social media platforms. The RSS mouthpiece claims that according to the media the "Sulli Deals" was "handiwork of some Hindu elements". However, it was an 'editor' of Opinida who had tweeted an endorsement of the Sulli Deals.
Related:
Bulli Bai case: Are arrests enough to quell the storm?
I am A Muslim Woman
Has inaction prompted another Muslim women's auction on the internet?
Being a Muslim woman in India: A story
I'm a vocal Indian Muslim woman, not an object to be auctioned
CJP approaches Twitter over sexually violent content against Muslim wom