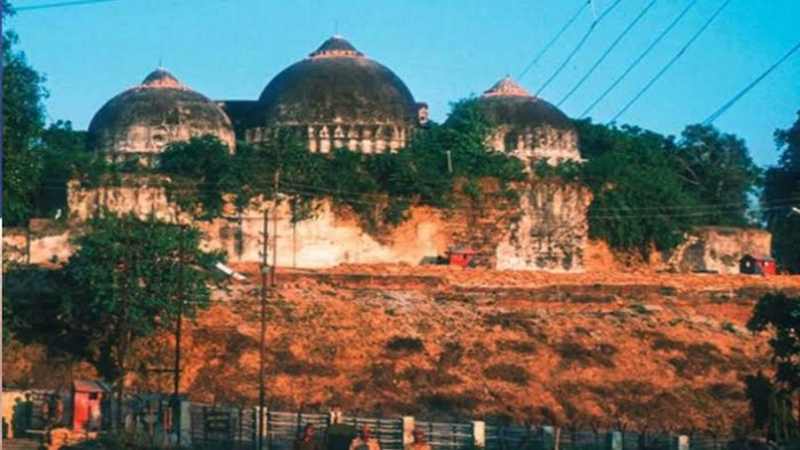 The UP Police booked four people, including one student of the Aligarh Muslim University, for their Facebook posts following the Ayodhya Verdict. On November 11, the UP Police booked Aaquib Khan, Asif Idress, Mudabbir Ali Chaudhary and Mohamed Abdulla under Section 153 A (Promoting enmity between different groups on grounds of religion) of IPC and section 67 IT Act (publishing or transmitting obscene material in electronic form).
The four, who are yet to get a copy of the First Information Report, had taken to Facebook to express their opinion on the Ayodhya Verdict. The ownership of the disputed land in Ayodhya was given to Hindus while Muslims were allotted an alternate land in a landmark judgement by the Supreme Court on November 9.
The unanimous decision by the five-judge SC Bench said it was clear that Babri Masjid was not built on vacant land and that there was a structure beneath, but it could not be said for sure that it was a specified temple.
However, the UP Police, which had issued statements to maintain peace and refrain from making comments that could inflame communal tensions, has acted against these four individuals for their Facebook posts.
Speaking with TwoCircles.net, Mudabbir Ali Choudhary, one of the persons booked, said he was extremely surprised at the action of the UP Police. Choudhary is an ex-student of AMU and currently resides outside UP. "I merely asked for a judicial review on the matter in my post, something that has been said by several people," he said. "It was just one post. Around midnight, the SSP office messaged me saying that this post could impact communal harmony and asked me to delete the same. Following this, I deleted it immediately. But yet they took action against me which I do not understand," he added. "What did I say which was different compared to other people?" he asked.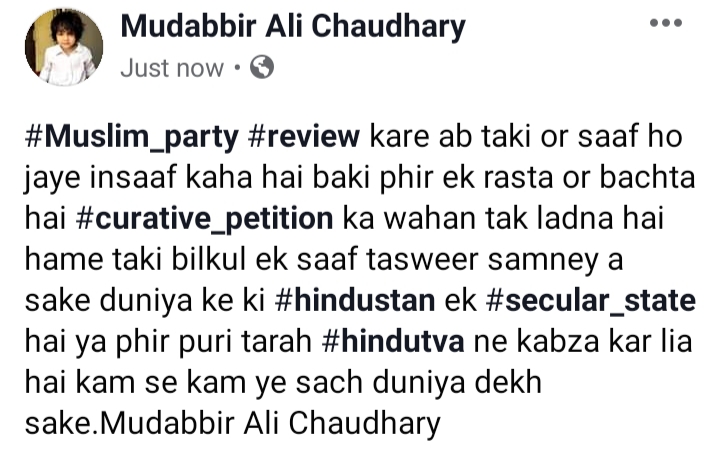 Asif Idrees, another person booked, also said he had received a similar message from the UP Police. "I said that the verdict was a threat to the secular democratic fabric of the country. However, someone reported my post on Facebook and even before I received the message from the police, it had been taken down by Facebook. What did I say which has not been said by other eminent people? From academicians to legal experts, many people have questioned the same, then why take action against the students?" asked Idrees.
Idrees and Chaudhary said they will wait for the FIR before seeking legal action. Dr Arvind Kumar, SP (Crime) Aligarh told TwoCircles.net, "Merely saying that we have removed the post does not absolve them of their actions. We will take action as per the law."
Following the Ayodhya verdict, some people had been left puzzled by the decision. Faizan Mustafa, a law professor and Vice-Chancellor of Nalsar University of Law, Hyderabad, said in a Huffington Post article that the Supreme Court seems to have weighed religious belief over the rule of law. Similarly, retired Supreme Court judge AK Ganguly expressed his discontent with the Apex court's decision of giving the land to the Centre for the construction of Ram temple and said that the minorities have been "wronged". Markandey Katju, a former judge of the Supreme Court of India, said in an article in the Wire, "In substance, the court has said that might is right, and has laid down a dangerous precedent sanctifying aggression."
Courtesy: Two Circles