Have you ever wondered what Muslims do at the mosque or what a mosque is?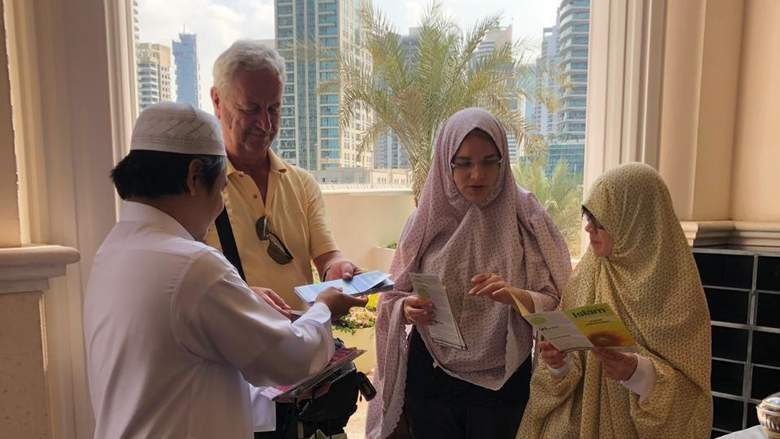 In an initiative for both tourists and residents, the Islamic Information Centre (IIC) has launched a free-for-all 'mosque experience' where they are inviting people of all faiths and nationalities to attend their weekly tours of one of the most beautiful mosques in Dubai. The aim of the tour is to demystify any misconceptions they may be having about Islamic and Arabic culture.
The free mosque tour is conducted at the Masjid Mohammad Bin Ahmed Al Mulla in Dubai Marina every Monday from 10am to 11am. Tuesdays are set for bookings from schools, giving students a chance to learn and know more about the Islamic culture, prayers and mosque etiquettes. Visitors can book their slot for the tour simply by registering for free on www.islamicic.com/mosque.