The examination, which tests the knowledge of Gandhi's life and thought, is organised by Sarvodaya Mandal every year.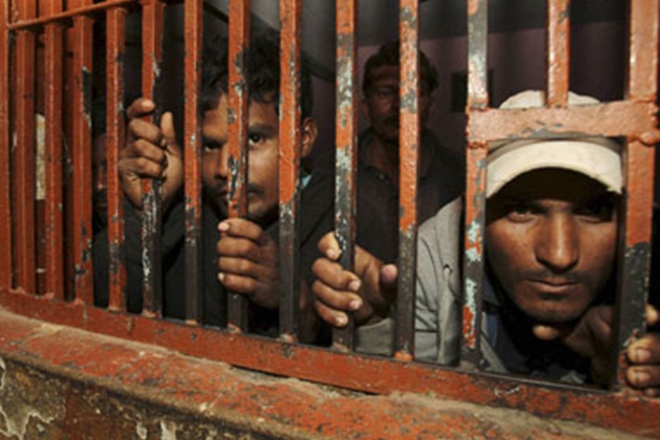 Mumbai: Over 600 prisoners and 700 students will appear for the Gandhi Peace Exam on October 2, the birth anniversary of Mahatma Gandhi

October 2 is globally observed as the International Non-violence Day. The examination, which tests the knowledge of Gandhi's life and thought, is organised by the Bombay Sarvodaya Mandal every year.

Inmates of Nagpur and Washim Central Jails along with officials of Washim Jail will appear for the examination on October 2, said TRK Somaiya of the Mumbai Sarvodaya Mandal. Over 150 inmates of district jails of Dhule, Chandrapur, Alibaug and Akola appeared for the examination in September.

About 750 students of the Rustomjee College in Thane and K J Somaiya College and Bhausaheb Hiray College in Mumbai will appear for the examination on 2nd October.

Somaiya also said that books on Gandhi will be sold at 50 per cent discount from October 2 to 11 at the Gandhi Book Centre in Mumbai.

The Bombay Sarvodaya Mandal has been conducting Gandhi Peace Exams in Mumbai Central Jail since 2004 and over 10,000 inmates have benefitted in the last 12 years.

The question paper for the exam has 80 objective type questions.

"As a first step before the exam, organization members conduct an orientation session in the jail, where they speak about Mahatma Gandhi, his teachings, why it is good to know about him, his life, etc. Then, they take down the names of inmates who are interested in taking the exam and divide them on the basis of their educational qualifications. The inmates are provided with books, which they study for about 20 days before the exam. The books are available in four languages including English, Hindi, Marathi and Gujarati," reported The Better India.

"Bombay Sarvodaya Mandal started conducting these exams with the aim of teaching jail inmates about Mahatma Gandhi and his beliefs because many people are not aware of them. Through these exams, we want inmates to realise their crimes, feel sorry about them and also decide what they want to do in the future. We want to make them capable of leading normal lives when they leave jail after serving their sentence," said Rajesh Shinde, who is currently working as a web designer with the organization, to TBI.

Visit the organisation's website to read more about Mahatma Gandhi and the exams.