13 'gau rakshaks' booked by Karnataka police in connection with the assault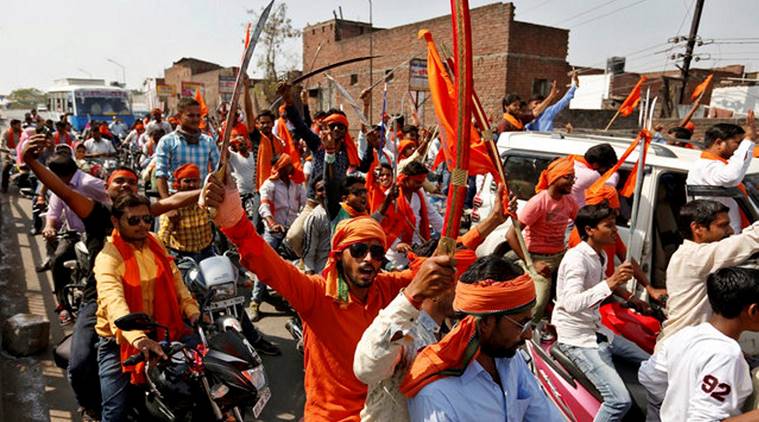 Reuters image (for representational purpose only).
Now add adivasis to Muslims and Dalits in the hit list of self-styled 'gau rakshaks' on the rampage in state after state.
In the latest such incident, the Karnataka police has booked 13 gau rakshaks for allegedly thrashing three Koraga tribal community youths after accusing them of slaughtering a cow at Hosadu in Udupi district, the Indian Express reports.
The accused include Sunil Poojari, Chandrakanth Poojari, Gururaja Acharya and 10 others on the basis of a complaint filed by one Shakuntala, whose house was attacked.
They assailants have been booked under IPC sections 143, 147, 148, 448, 323, 506, 324, 504 and under the Scheduled Castes and Scheduled Tribes (Prevention of Atrocities) Act, 1989.
In her complaint Shakuntala has alleged that the gang led by Sunil Poojari entered her house around 12.30 am on Monday and assaulted her kin Harish, Mahesh and Srikanth at Ganadamakki Koragara Colony in Hosadu.
Meanwhile, the police have also charged Harish, Mahesh and Srikanth for allegedly slaughtering cows illegally at their home under the Karnataka Prevention of Cow Slaughter and Preservation of Animals Act, 1964.
Additional Superintendent of Police (Udupi district) N Vishnuvardhan told the Indian Express that Mahesh, Harish and Srikanth were arrested and later released on bail. But the police was still looking for the attackers, who have reportedly gone underground.