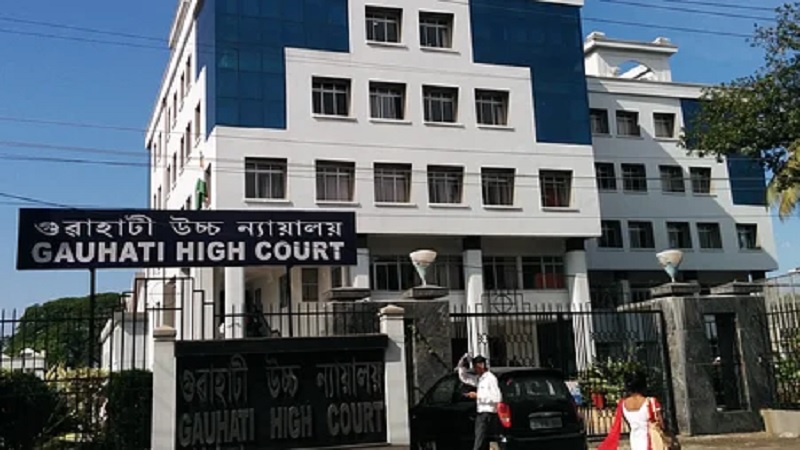 Image Courtesy:barandbench.com
The Gauhati High Court has granted bail to one Maulana Fazlul Karim Qasimi for allegedly expressing his views on Facebook, that the Taliban in Afghanistan are not terrorists.
After the FIR was registered, he was arrested on August 20 under sections 120(B) (criminal conspiracy), 153A(1)/153B(1)(a) and (C) (hurting religious sentiments, promoting enmity between groups based on religion, caste, sex, etc), 298 (uttering, words, etc., with deliberate intent to wound the religious feelings of any persons), 505 (statements conducing to public mischief) of the Indian Penal Code, read with Section 39 (offence relating to support given to a terrorist organisation) of the Unlawful Activities (Prevention) Act, 1967.
Justice Suman Shyam said that it is doubtful as to whether the contents of the Facebook post alone would constitute a cognisable offence (arrest worthy offence). The order read, "I find that there is nothing incriminating against the applicant save and except the fact that there is a Facebook post emanating from his personal account. Even if it is accepted that the applicant is the author of the Facebook post, even then, in the absence of other incriminating materials, it is doubtful as to whether the contents thereof alone would constitute a cognizable offence. In view of the above, I am of the view that further custodial detention of the applicant would be uncalled for in this case."
Fazlul's counsel also relied on another case wherein, the accused, Maqbool Alam, was granted bail after getting arrested for praising and glorifying Tehreek-e-Taliban, a terrorist organisation, who had engaged in a war to throw out a democratically elected government in Afghanistan. The organisation has also allegedly targeted Indians through violent means.
In Maqbool's case, Justice Hitesh Sarma had held, "The hard copy of the Facebook posts allegedly posted by the petitioner are gone through and it does not appear to this Court that there is anything such in the posts requiring further custodial detention of the petitioner beyond 31 days, in the interest of investigation of the case."
The order may be read here:
A total of 14 persons have been arrested across Assam for their pro-Taliban regime comments on social media over the past few months. According to the Shillong Times, the oldest person arrested amongst these 14 people is 65 years old and the youngest is 25 years of age.
Accordingly, Maulana Fazlul was released on bail on furnishing a bond of Rs. 20,000 and one local surety of like amount to the satisfaction of the learned Chief Judicial Magistrate, Mangaldai.
The order may be read here:
Related:
Afghanistan: Bomb attack kills at least 100 at Shia mosque in Kunduz
Rights groups express solidarity with Afghanistan in Delhi, Mumbai and Bengaluru
Will Taliban takeover of Afghanistan be used to attack Indian Muslims?
Afghanistan Crisis: What is India's plan of action?