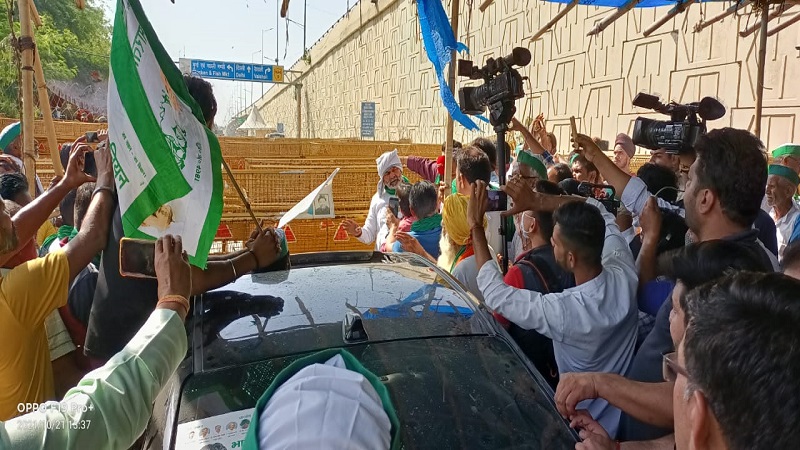 Ghazipur farmers on October 21, 2021 cleared their tents from the road below the flyover area, and demanded that police do the same to open the road leading to Delhi capital. Led by farmer leader Rakesh Tikait, farmers at one of the city border protest sites have cleared the road following criticism from the Supreme Court.
Earlier in the day, the court said "roads cannot be blocked" while emphasising a need to resolve the conflict between farmers and the Centre. Accordingly, farmers removed their tents from the road and demanded that the city administration do the same. Some farmers even attempted to remove the wire mesh above the police barricade, in the presence of Tikait.
Speaking to ABP Live Tikait said farmers were clearing the area to allow ambulances to pass. He further said, "They [police] cannot stop us from marching towards Delhi. Courts have also said the same."
Videos narrating the incident show a group of security personnel stationed on the opposite side of the wide barricade.
Earlier, on April 25, Singhu border farmers requested city authorities to remove the barricades in light of the second wave of Covid-19. At the time, farmer leaders sent a formal request via e-mail requesting police officials to open roads so that oxygen, ambulance and other essential services could efficiently travel towards the city.
Related:
Farmers appeal to police to open Delhi border roads in face of Covid-crisis
Farmers remain resolute in face of repeated attacks
Is Nihang leader Baba Aman closely connected to Agriculture Minister Tomar?